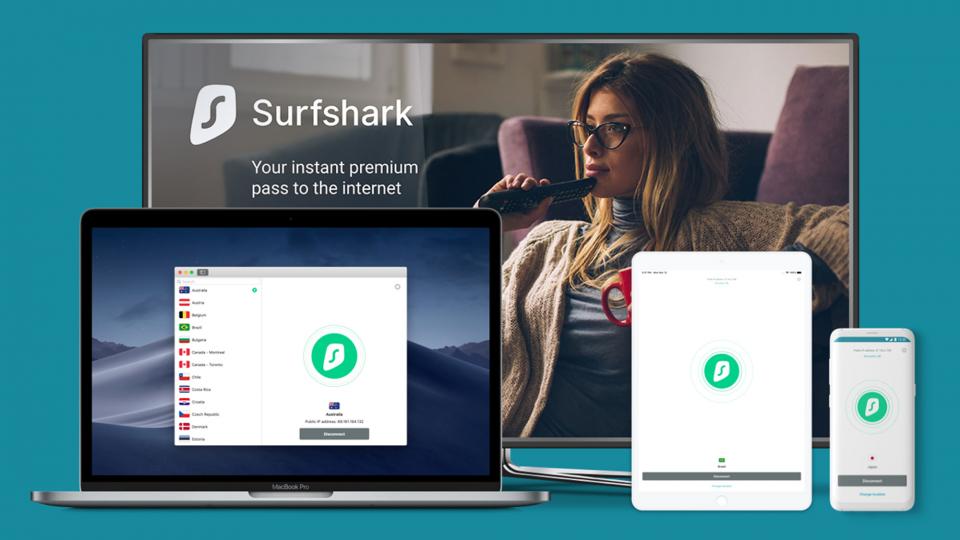 Surfshark is a renowned virtual private network (VPN) service that has more than 1040 servers across 61 countries. Buy Surfhsark VPN here
The first concern that any user has about any VPN service is security; is it safe to use Surfshark? Surfshark VPN is owned by the Surfshark company, registered in the British Virgin Islands, so the user's privacy is assured.
Another important point has to do with the company's data storage policies; does Surfshark VPN store any activity records? Surfshark has a strict no-information collection policy. In addition, the company uses the most advanced encryption methods to ensure the protection of its users. As if that were not enough, Surfshark VPN collaborates with the independent firm Cure53, which is responsible for auditing the security of these services. Therefore, any anomalous activity detected by Cure53 will be notified to Surfshark users.
The encryption used by Surfshark, which is certified for military usage, is based on two different protection methods. The first, OpenVPN, is an encryption standard in the VPN services industry, while the second method, known as Next Generation Encryption, is the most advanced version of the IKEv2/IPSec protocol, which reinforces this VPN service.
Security experts believe that any quality VPN service should have the essential features of privacy protection, encryption and minimal data collection, as well as being compatible with the world's most popular software platforms. In addition to the aforementioned operating systems, Surfshark VPN is compatible with virtually any kind of software, including Windows and Linux operating systems, the most popular browsers, desktops equipment, laptops and Internet of Things devices, such as Smart TVs.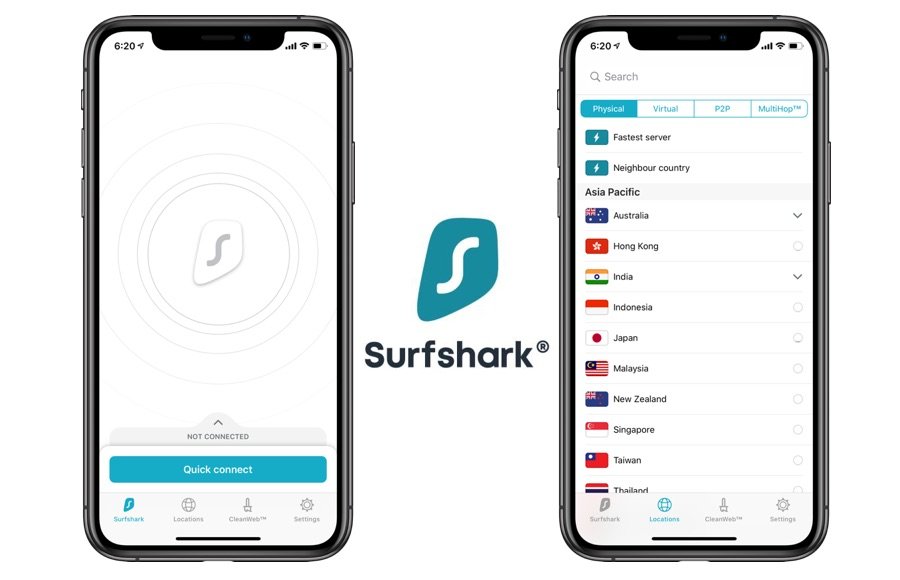 Another essential feature of Surfshark VPN is its ease of use, as the service interface clearly shows the options for using the VPN network. When logging in to the service, the user will be able to click the green "Connect" button, which will automatically establish a connection to the nearest Surfshark server, providing optimal performance and high browsing speed. Also VPN prevents people from spying on you while you use the Internet, and this is useful if you travel with a laptop, smartphone or tablet and access Wi-Fi hotspots in public places. It does the same thing when you're using the Internet at home, or in the office. Surfshark VPN can help you watch streaming services like Netflix from another country. It supports 16 Netflix libraries and other unique streaming services.
One of the most popular VPN usages is bypassing location detection on multiple streaming services, and Surfshark VPN is no exception. In addition to providing us with secure browsing, this service allows us to access websites blocked for location reasons. The final test has to do with the leakage of private data. And it also passed the test with the flying colors.