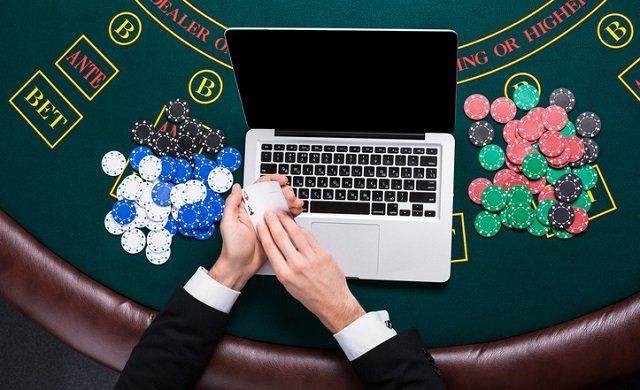 The technology has totally transformed the appearance of the sports betting business, with mobile betting leading the way. The mobile betting now accounts for one third of al the business of sports betting industry. In 2021 it is estimated that mobile phones will be accountable for more than half of all sports betting online. That's the reason why companies are focusing a lot on online sports website security.
The sports betting industry has always been quick to use the improved connectivity that digital technology provides to expand its business. Since ninety's, online sports betting has grown, which has led to a change in the opinion of sports betting, since it is now considered a leisure activity among people.
Earlier it was poker and bingo that led to the boom in online sports betting as they are very easy to replicate and were very popular in casinos. Internet made these games available 24X7 these bringing rookie players and advance players. These factors are forcing the online sport company to implement online sports website security like 888sport, internetsafety.
In recent years, it has become common for private companies to become victim to hackers in which enormous amounts of personal data is stolen. But high-tech hackers, sometimes backed by a nation-state or somebody who want to take revenge from a company, usually do hacking attacks like these.
Length, Randomness Key in Password Selection
It is very important to use long, unique passwords for each sports betting website. In general, the length of password is more important than the characters used in it. Obviously, you shouldn't be using passwords like "123456789…" or "password123456…".

As a rule it is recommended always to create a password of 10+ characters which you can easily memorize, but using words which normally wouldn't be combined together. Adding capitals letters, special characters and numbers to the passwords will be perfect. You can even use the name of an old friend or website in the password to distinguish it from other websites.
Get Login Alerts
To enhance the layer of security in sports betting website defense around your account, make sure to select the option to receive notifications of each and every login attempt. This way, if some hacker tries to enter your account you will be alerted by email and can take steps to secure your money and account.
Log Out When You are done betting
According to sports betting website security experts even though website will log you out automatically after a period of idleness, you should go log out yourself as soon as you're finished with a betting. This way, any person sitting nearby won't be tempted to take up your session and make any unauthorized transactions.
Protect yourself from Phishing Attacks
As per Sports betting websites security experts they have the manpower to withstand and deal with a phishing attack, attackers send fake looking emails which include links of fake login pages for betting accounts you might use. For example, you could receive an email claiming to be from sports betting website which asks you to click a link and enter your personal details.
Once you click that link a login page which looks like a sports betting website, but is in reality is fake website made to steal your login details. That's why it is always important to be vigilant to save yourself from phishing attacks.
Legalized sports betting website will not send you an email asking you to click a link and enter your personal details. If you are ever in distrust, type in the sports betting website url yourself and log into your account. Then you can contact support, if necessary to ensure that the request is legitimate.

Access secure Sports betting websites that protect your information
If you want to do betting, make sure it has SSL (secure sockets layer) encryption. To know this, the site should start with https:// and you should see the green lock symbol, which is in the address bar at the top.