The online casino industry is built on technology, so there's no surprise that casinos usually stay on top of tech trends by adopting innovations quickly. As we get out our crystal ball and look to the future, what new technologies will shape the casino industry?
We are much more advanced than the days when casinos launched online, using the internet to bring poker, roulette, slots, and other games to gamblers around the world. However, the trailblazing spirit of the early online casinos remains. As they look to take the next step towards innovation, future casino gaming will have plenty of interesting technology.
So, what are these upcoming technologies? Below we'll take a look, but it's worth noting some of the future tech in the online casino realm is already becoming reality today.
Blending the Online Experience
One of the best things about online casinos is they put the best casino games in your home. They are convenient, allowing you to gamble in comfort whenever you want. Still, there's no doubt that the big compromise is missing out on the real casino experience. You are essentially trading convenience for the amazing casino environment… the excitement, drama, high stakes, of a land-based casino.
However, in recent years the online casino world has been working on technologies that help to bring the real casino experience into the online realm. While they cannot dress you in fancy clothes and chauffer you to a brick and mortar casino, online venues can do the next best thing.
Thanks to streaming technology, online casinos now have live games. Whether you like poker, roulette, or blackjack, you can find live games at the leading online casinos. These games use cameras and a live human dealer to stream a real game in real-time. The only difference between a live online casino game and a normal casino is you are not actually there.
As we look to the future, expect the live online casino experience to become even better. Video streaming technology will evolve, and developers will find ways to make games more realistic and immersive.
Concierge Apps
Many casino customers love the luxurious treatment they get from the casino. It is part of the industry, to reward loyal customers. Online casinos are no different, using loyalty and VIP programs to give back to people who spend the most money and time playing games. Still, these programs have a limit to the level of luxury they can offer, which is not as much as a land-based casino.
Online casinos are very customer focused, often using many offers and bonuses. These promotions are highlighted on the casino webpage, or by emailing or messaging customers. The problem is this is a relatively impersonal approach in a world that is used to the personal touch. So, what can casinos do to improve this?
Well, new concierge apps from online casinos are becoming popular. By using new mobile technology, casinos are providing concierge services directly to smartphones. This is your virtual helper or account manager who handle your casino experience for you. This may be one person or a team of people from the online casino who will take care of account management, handle problems, and even lay bets with your permission.
Virtual Reality and Augmented Reality
Such is the all-encompassing potential of virtual reality and augmented reality, no post on future technology is complete within mentioning it. We can already see the profound potential the technology could have across all facets of life and across all industries. While it was widely believed VR and AR would transform gaming and entertainment, the scope goes far beyond. We now know it could utterly change the way businesses operate.
Before getting to how this translates to the online casino world, let's look at the differences between virtual and augmented reality:
Virtual Reality – When you use a virtual reality headset, you enter an entirely virtual world. All contents within this world do not exist. You may be able to interact with them, but it's much more like playing a game.
Augmented Reality – When using an AR headset, you see virtual elements overlayed onto the real world environment. Again, you can interact with these virtual items, but you can also see them immerse into the real world.
For online casinos, the scope of VR and AR is unbelievable. This technology will finally allow online casinos to bring real land-based experiences to customers. Live online casinos have gone some of the way, but VR and AR will complete the journey.
Imagine being able to slip on a VR headset and enter a virtual casino. You will still be at home relaxing on the sofa while walking the MGM Grand in a virtual world. In this VR realm, you'll be able to use haptic feedback devices to interact with casino games and really feel them. Dealers and tables will be active, allowing you to play games within the virtual world.
AR can deliver a similar experience, but imagine instead of you visiting a virtual casino, the casino comes to you. For example, if you want to play poker the AR technology will generate a hologram in your home of a table and live dealer, with other players also visible. Haptic feedback devices will provide real feel interaction.
While all that sounds like science fiction, it's actually a reality that is mostly possible today. Casinos are dipping their toes into VR and AR technology. The truth is the technology is not quite advanced enough to offer an excellent experience, but the fundamentals are already possible. As the tech improves over the next decade, the possibilities could really become endless.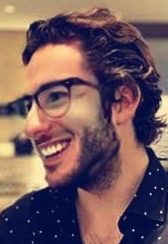 Information security specialist, currently working as risk infrastructure specialist & investigator.
15 years of experience in risk and control process, security audit support, business continuity design and support, workgroup management and information security standards.