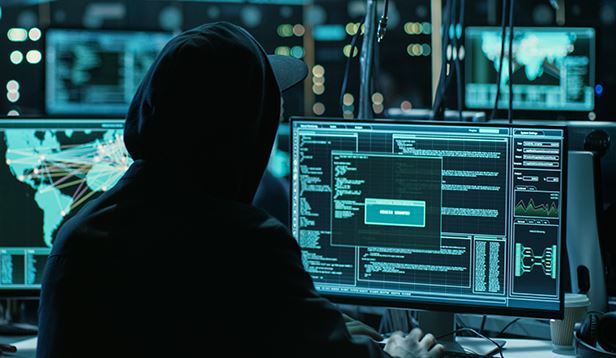 The online gambling industry keeps on gaining steam. As for 2020, its market value reached over $50 billion. For years, the industry has been whetting the appetite of fraudsters and hackers, looking for an easy way to get rich. Interestingly, Robert Tapan Morris was the brains behind the first cyberattack. The man created a "worm" to explore the Internet. Paradoxically, he did not have bad intentions – he was trying to find out web security vulnerabilities. Since then, many cyberattacks took place, targeting companies and even governments. 
Nowadays, technology is way more advanced than ever before. Online businesses tend to implement different security systems designed to prevent cyberattacks, but hackers do not leave behind. In 2019, media agencies reported that security breaches increased by 67% over the last five years. According to Forbes, 30,000 new websites are hacked every day.
Recent Cyberattacks Against Online Casinos
A report by Nexusguard, a company at the forefront of providing anti-DDoS solutions, disclosed that 77% of the cyberattacks in Q3 2020 targeted online casinos. Experts believe that the exponential growth of the online gambling industry during the Covid-19 pandemic stimulates hackers to attack virtual casinos.
On 3rd April 2021, the Australian casino operator Federal Group made the headlines after announcing that it had to close Wrest Point and Country Club, two of Tasmania's four casinos, following a ransomware attack. Hackers encrypted files and asked for a ransom to be paid before restoring access to them. The cyberattack led to the closure of Tasmania's two casinos for 10 days. It affected the company's booking systems and slot machines.
In 2020, three tribal casinos based in the USA, including Clearwater Casino & Lodge, It'se Ye-Ye Casino, and Cache Creek Resort had to temporarily cease operations following a cyberattack. Casino officials revealed that no personal information was compromised during the cyberattack. Allegedly, the goal of the hackers was to encrypt the casinos' systems until a ransom is paid.
What garnered a great deal of attention was the announcement that Chinese state-backed hackers are targeting online casinos as a part of the country's plans to clamp down on illegal gambling sites. A report by Israeli cybersecurity firms revealed that five gambling companies were hit with ransomware. However, the companies did not pay any ransom and restored data using backup files.
Security Systems at Online Casinos
Casino cybersecurity is of paramount importance as financial transactions worth billions of dollars take place every day. Operators tend to employ SSL encryption to safeguard their players' sensitive information. The online gambling industry implements other security measures such as firewalls, two-factor authentication, and others. In addition, operators collaborate with proven payment solutions to provide players with an enhanced level of security. 
In a nutshell, the SSL system is a secure link between the customer, the server, and the browser. If online casinos did not have digital encryption, everyone could access the information you are required to disclose to start playing for real money. Usually, virtual casinos publish what security system they utilize in the "Security" or "About Us" section.
If you cannot find the information you are looking for, you can ask the customer support representatives. You can also check the information on your own by loading the site of the casino and clicking on the padlock in the URL toolbar. Then, select the "Certificate" button to see further details about the casino's security protocols.
How Hackers Attack Online Casinos
Cybercriminals use different techniques to attack a given gambling site. A common practice is the use of the so-called SQL injection. Such cyberattacks allow hackers to spoof identity and make use of other people's sensitive information such as bank credentials and passwords. Sites with user databases are usually subject to such cyberattacks.
The distributed denial-of-service (DDoS) attacks are also widely used by hackers. In a nutshell, hackers artificially increase traffic to the website of the targeted online casino, slowing down its loading times. Cybercriminals use bots to retrieve hidden information. Such hacker attacks result in significant revenue losses for online casino operators.
In addition, targeted online casinos lose consumer trust. Industry competition is fierce and DDoS cyberattacks are the perfect way to shake off the reputation of successful virtual casinos and make people ask themselves how safe and fair are the online casino games. In Q3 2020, the DDoS cyberattacks increased by 287% compared to the same period in 2019. 
All in all, online gambling businesses have always been under threat of cyberattacks. Reputable casino operators spend an arm and a leg to safeguard players' vulnerable details. Although there is always a risk of cyberattacks, the chance for the casino you selected to play at to fall victim to cyberattacks is lower than the chance for you to get robbed while walking to the close by gambling establishment.

Working as a cyber security solutions architect, Alisa focuses on application and network security. Before joining us she held a cyber security researcher positions within a variety of cyber security start-ups. She also experience in different industry domains like finance, healthcare and consumer products.