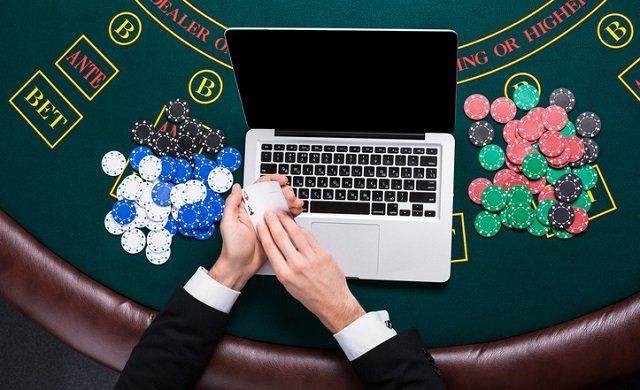 Online casinos are growing in popularity across India. While not strictly legal in the country, Indian residents are allowed to play at offshore gambling sites where they can play with real money. The last few years have seen a big increase in the number of Indians getting online to gamble, and there's a 20% annual growth rate in the online gambling market. Better access to the internet, as well as increasing disposable income, are some of the main reasons for this increase.
Aside from being easier to access and offering more exciting games than ever before, online casinos are also the safest they've ever been. There are now a growing number of regulatory bodies that test and review online casinos to ensure that they're safe for players to use. Some of India's latest online casinos also make use of high-tech security to ensure that players can feel safe and protected while playing. You can learn more about this technology and what it means for Indian gamblers below.
Secure Payments
If you want to play at a casino with real money, you're going to have to deposit funds into your casino account. To do so requires a high degree of trust between the user and the casino, as users want assurances that their money is safe. When online casinos first launched, it was difficult to make payments, and the only option was usually a credit card. Today, there are far more options for players to choose from, and players can make fast and secure deposits without much effort. Most major online casinos will accept card payments as well as eWallet services and mobile payments too.
Being able to make a payment through an eWallet provides an additional layer of security, as players then don't need to enter their credit card information. In addition, a casino offering a wide range of payment service usually means it's legitimate, as payment providers won't do business with casinos that misuse player funds. With improved payment provider technology, casino users can have peace of mind that they can easily withdraw their winnings any time they like.
Encryption
Encryption is the process of encoding information and is used by websites when dealing with sensitive information such as payment or personal details. Many years ago, encryption online was a rarity which meant that your personal details weren't safe when you signed up to a site. Lots of companies, including online casinos, were left red-faced after their customer details were exposed online, sometimes with credit card details included. Without encryption, websites are vulnerable to attack by hackers, and user data can fall into the wrong hands.
Modern online casinos and the vast majority of websites today take cybersecurity much more seriously. Any competent online casino will make use of encryption technology to ensure that user details are kept safe and can only be accessed by those with the right permissions. Better encryption means that casino players now don't need to worry about their account information being released online and can play without fear. 
Game Fairness
Trust is an important aspect at online casinos, with players needing to trust that the games they're playing are fair. In the past, some players have complained about potentially rigged games that provide a heavy advantage to the casinos. Technology and regulations now mean that casinos can be tested for fairness, and all games must show their calculated return to player rate. Players can now easily check to see which games are fair to play, and casinos can't rig games in their favour unless they want to lose their licence and all of their players.
Although casino games do have what's known a the "house advantage", it's usually small enough to allow players to still win real cash often. This has meant that more players can trust online casinos and know that it's possible to win cash prizes.

Working as a cyber security solutions architect, Alisa focuses on application and network security. Before joining us she held a cyber security researcher positions within a variety of cyber security start-ups. She also experience in different industry domains like finance, healthcare and consumer products.