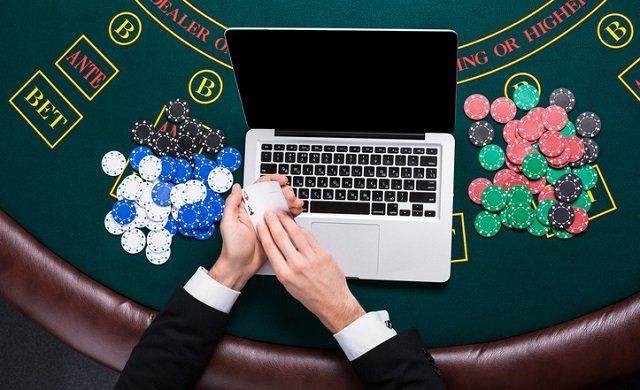 Did you know 94% of all Internet scams start with an email? You receive an email from an entity claiming to be a trustworthy company. Then you download a file attached therein or click on a link that takes you to a website with malware. 
Despite that, you cannot play online casino games for real money without an email address. It is the first thing you need to create an account. So, how do you protect yourself from scams when using online casinos?
Secure your Internet Connection
The first step in defeating scammers is to secure your Internet connection. Use a Virtual Private Network (VPN) to hide your IP address and to encrypt your data. Also, install an antimalware program to neutralize viruses, worms, malware and other online threats.
Although you only need to secure your gaming device, protecting all the devices in your house is more effective. You can never know which device an attacker chooses to scam you through. And after all, most people switch computers and mobile devices to undertake different tasks daily.
Part of securing your Internet connection also means keeping software on your iPhone and PC laptop updated. Updates help patch vulnerabilities. Better yet, the latest software tends to run faster and more efficiently.
Choose Licensed, Secure Casinos
Online casinos come in many shapes and forms. The main thing to look out for is if the casino is licensed or not.  Lately, there is also a new breed of casinos built on Bitcoin's Blockchain.
Blockchain casinos aren't necessarily fraudulent. They do not need licenses thanks to the fact that Bitcoin and its blockchain technology are largely unregulated. All the same, this creates a haven for some untrustworthy companies.
With that in mind, the best way to avoid scam casinos is to look for licenses casinos that accept players in your region. A look at an operator's license can also tell you where the company is permitted to operate.
For example, a license from the UK Gambling Commission gives an operator the authority to welcome British players. A license from New Jersey means a company should operate in New Jersey. That said, casinos with licenses from Malta and Curacao accept players from multiple countries.
Use Safe, Convenient Payment Methods
In the casino space, your chosen payment methods can be the difference between playing safely and getting scammed. As such, it is essential to pick a secure banking option, especially when depositing money at a website for the first time.
Picture this. You join a new casino and make a deposit through Bitcoin. The cryptocurrency is safe, but it does not support chargebacks. If the casino is fraudulent, you will lose your money. By comparison, using a Visa Electron card protects you from online fraud through chargebacks.
You can learn more about Visa Electron casinos on this page. Their main benefit is that they allow you to stay in control of your money. They are also quicker than some e-wallets and attract no fees for deposits. 
That said, there are many safe ways to deposit and withdraw money from casinos. You can always use an e-wallet like PayPal. Or you could select bank transfer. All you need is to ensure the bank provider is safe, trustworthy and can protect you in case of fraud.
Avoid Bonus Scams
One of the most popular scams in the casino industry involves bonuses. It works in many ways. For instance, a scammer can email you claiming to represent your favorite casino. In the email, there is a 100% bonus with zero wagering requirements.
Of course, clicking the links provided either introduces malware to your computer. Alternatively, they can ask you to send money to a specific account to receive the bonus. Either way, you get scammed.
Sometimes you could land on a fraudulent albeit licensed casino. These operators do not take your money outright. Instead, they give you a bonus offer but set unattainable terms and conditions.
If you don't read these conditions, you will claim the bonus and use it to have fun with slots and poker. You will also use the deposit money required to claim the bonus. But you will never withdraw money you win from these rewards.
To stay safe from bonus scams, only claim offers from trustworthy casinos. Importantly, read the terms and conditions involved. Claim the bonus if you like the terms involved.
Start with a Small Amount
If you are skeptical about sending money to a newly launched casino, you can do one of two things. You can keep your money and avoid the casino altogether. Or you could deposit a small amount to test the waters.
Avoiding a suspicious casino is the best thing to do. But sometimes an operator can have all the right features, including licenses and security tools. Still, you might not be certain it's a reliable website.
In such a case, your best course of action is to deposit a small amount that you are comfortable losing. Depending on the operator, the minimum allowed deposit amount ranges from $1 to $20.
You cannot do much with less than $5. You can play a couple of slots using minimum bets. But there's little chance you can use the money to win a decent amount. And even if you win, it might not be enough to meet with minimum withdrawal threshold.
Keep a Separate Account for Casino Payments
There are several reasons you might want to keep your gambling money in a separate bank account. The most important reason is that it becomes your budget for playing casino games. And if you deplete it, you won't feel tempted to get more money from your primary account.
When it comes to security threats, having a separate account for your casino needs helps protect your main bank account. In case of a breach, hackers might steal the money your gambling credit card. But they will not get access to your bank account.
Against that backdrop, use standard safety measures to protect your financial data. Only share your data with safe casinos.

Working as a cyber security solutions architect, Alisa focuses on application and network security. Before joining us she held a cyber security researcher positions within a variety of cyber security start-ups. She also experience in different industry domains like finance, healthcare and consumer products.