"Microsoft is recording what you type and say," says one random website vaguely reporting on Windows 10, written by an author who has likely never participated in the Windows Insider program simply to saturate the search engines for traffic purposes. "Microsoft is recording EVERYTHING you type," another site you've probably never heard of emphatically proclaims. These so-called tech sites (or borderline tabloid sites) get paid by the clicks, so it makes sense to see these rambunctious stories on Windows 10. Unfortunately, sites like these get a large amount of traffic because controversy sells, right?
I know myself and my team, as well as the majority of the community here, have been involved in the Windows Insider program since day one. We've reported on and tested every single Windows 10 preview build and have provided necessary feedback while understanding and accepting the terms of the program. The truth is Windows 10 does gather some of your data, but not in the traditional sense and definitely not as a malicious keylogger. In fact, I think there are people out there who legitimately think Windows 10 has a malicious, hidden keylogger out to cause harm, having absolutely no clue about Microsoft's intent or the premise behind the Windows Insider program.
First of all, what is a keylogger? A keylogger is short for keystroke logging, the action of recording or logging the keys struck on a keyboard. This is typically done in a covert manner, where the victim is unaware their actions are being monitored. Keyloggers are typically considered spyware, since they contain any information you may have typed, such as email passwords, bank account details, etc. When you think of a keylogger, you think of something malicious, something harmful, something sneaky.
With Windows 10, Microsoft has changed the way the company develops and fine-tunes its operating system. Microsoft will now be providing updates and feature improvements based on user feedback thanks to the new Windows-as-a-service model (think app updates via the Windows Store). Microsoft collects information via its telemetry tools about your use of the product, including some basic text and voice input. That data is sent to Microsoft for fine tuning purposes to improve voice recognition and spell-checking. Theoretically, improvements are then made to your usage making you a happy Windows 10 camper.
"Microsoft has been very upfront about what they planned to do with Windows 10 since the very beginning"
But why, this is absurd! This is an invasion of my privacy! It's so creepy! Actually no, it's not. Welcome to the digital age, where in order for certain technologies to work (like Cortana), certain feedback or data must be given to make it work. Microsoft has been very upfront about what they planned to do with Windows 10 since the very beginning. In fact, the company even stated at the start of the Windows Insider Program that you shouldn't use (I repeat, should not use) Windows 10 Insider builds on your primary PC. If you read the Privacy Statement for the Technical Preview of Windows 10, you will see that Microsoft straight up admitted exactly what the Windows Insider testing process entailed.
Install or use Program software and services, we may collect information about your device and applications and use it for purposes such as determining or improving compatibility (e.g., to help devices and apps work together),
When you use voice input features like speech-to-text, we may collect voice information and use it for purposes such as improving speech processing (e.g., to help the service better translate speech into text),
When you open a file, we may collect information about the file, the application used to open the file, and how long it takes to use it for purposes such as improving performance (e.g., to help retrieve documents more quickly), or
When you input text, handwrite notes, or ink comments, we may collect samples of your input to improve these input features, (e.g., to help improve the accuracy of autocomplete and spellcheck).
Ok, so Microsoft collects certain amount of data, but what do they do with it? "Microsoft uses data we collect from the Program software and services to operate, improve and personalize Microsoft products and services. For example, we use your voice data to improve speech recognition, we use your settings data to sync and roam your settings across devices, and we use information we learn about your interests to help make the content and ads we show you more relevant. Microsoft shares some data with our partners to improve how their products and services work with Microsoft's products and services," Microsoft explains.
We will share your data with your consent, including as necessary to complete any transaction or provide any service you have requested or authorized.
We share some data collected in connection with the Program with third parties. For example, we may share data about the performance of a particular hardware or software component on your device with the manufacturer of that component to enable them to improve how their component works with Microsoft products and services.
We may share or disclose information about you with other Microsoft controlled subsidiaries and affiliates, and with vendors or agents working on our behalf. For example, companies we've hired to provide customer service support or assist in protecting and securing our systems and services may need access to personal information in order to provide those functions.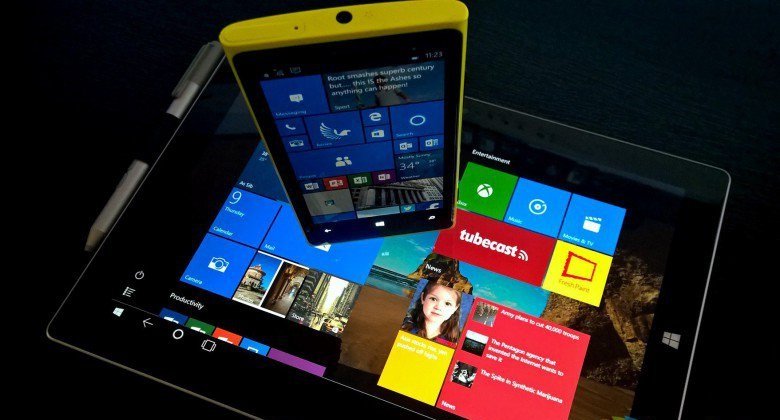 Cortana and your privacy
One of the biggest new features in Windows 10 is Cortana, the digital personal assistant that first made its debut on Windows Phone. When you are using Cortana on Windows 10, Microsoft will collect and use information including your device location information and location history, as well as your contacts, voice input, search history, calendar details, content and communication history from messages and apps, and other information from your device. In fact, Cortana also collects and uses your browsing history in Microsoft Edge. Why? Because Cortana won't function without all this information. You can't have a digital assistant that does not know you and your computing habits. If you feel this is a violation of your privacy, then you shouldn't be using a personal assistant — even on your phone.
When you interact with Cortana with your voice, Microsoft uses your voice data to learn how you speak and to correctly recognize and execute your voice commands. This information is also used to improve Microsoft products and services that use speech recognition.
Does Cortana listen and record your phone calls? No. Does Cortana or Bing use any of the data to sell advertising or mine information? No. Does Microsoft collect your credit card information, email addresses, or passwords? No.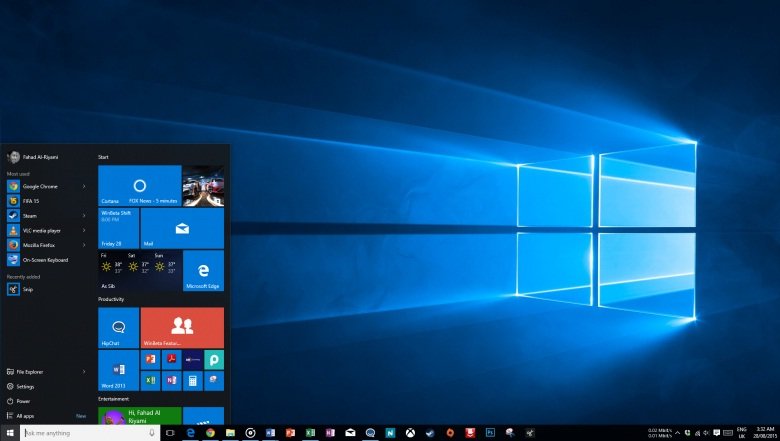 Overreaction
Could Microsoft have done a better job explaining all this prior to the start of the Technical Preview and perhaps right before the release of Windows 10 this past July? Yes, definitely so. But to go as far as claiming Windows 10 has keylogger with malicious intent is a far cry and outright ridiculous.
Unfortunately, there are quite a number of people who are running Windows 10 Insider Preview with the sole intention of simply installing something new just to see what's new. That's totally cool, but don't complain about your privacy when you clearly have no idea what the intention of the Windows Insider program is all about. Take a look at the majority of the apps you install on your smartphone. Look at all the "permissions" they require and you will see it's all the same thing. If this is such a huge concern, then perhaps you shouldnt be using a smartphone either! (ok a little extreme here, but you get the point)
If you think Microsoft has secret intentions to share your data to bad people, steal your bank account information, etc., you are mistaken or have watched too many conspiracy shows on television. Microsoft has been under the spotlight for years; for the company to be mischievous goes against their mission and their best interest. Microsoft has a million if not a billion eyes watching their every move. Microsoft's competitors will use any misconceptions as a negative campaign against them. The Redmond giant simply wants to make an operating system that satisfies as many people as possible, something that is very hard to do in this day and age where everyone has different taste and opinion. That's why Microsoft needs real-world data.
"for the company to be mischievous goes against their mission and their best interest"
If you feel that Windows 10 violates your privacy, then you should immediately exit the Windows Insider program, stop updating to newer test builds, or following the instructions below to improve your privacy on Windows 10. Remember, part of the Windows Insider program is to provide feedback to Microsoft to improve the operating system. This means data needs to be collected so Microsoft can improve Cortana, etc. Microsoft doesn't release new Windows 10 builds with the intention of making you feel like a kid being given an ice cold strawberry ice cream cone on a hot summer day. Microsoft needs real-world data from those who use the operating system and the only efficient way to do that is to collect that data from you.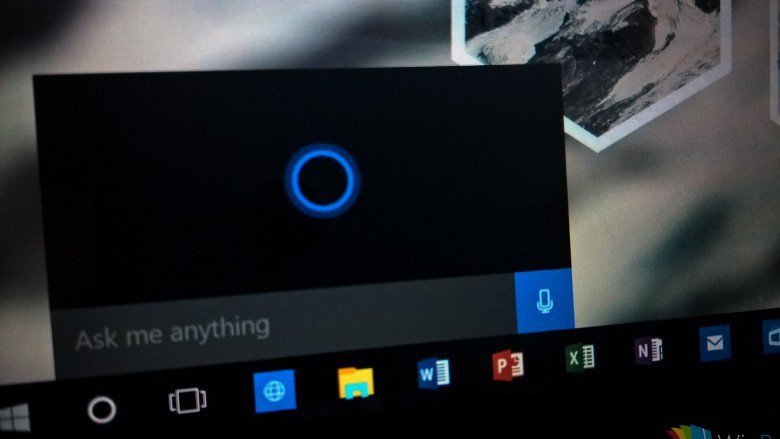 Tweak your Privacy Settings
If you don't necessarily care for Cortana, or other Windows 10 features, you can disable certain privacy settings. Just be warned that you won't be able to use Cortana.
Open up the Start menu and tap or click the Settings button. Go into Privacy and tap or click on General. Simply turn off "Send Microsoft info about how I write to help us improve typing and writing in the future." You can also head over to Speech, inking, & typing, and turn off "get to know me." Just note, you are now disabling dictation as well as Cortana (you can still use basic search instead).
You can turn off some of Cortana's data collection, such as the extraction of flight numbers and other information from your communications, in Cortana settings. You can also turn off Cortana's collection of browsing history in Microsoft Edge in Microsoft Edge settings.
To turn off Cortana's collection of browsing history in Microsoft Edge, go to hit the three dots and go to Settings. From there, under Advanced settings, select View advanced Settings, and then, under Privacy and services, turn the "Have Cortana assist me in Microsoft Edge" setting off.
But what about the RTM version of Windows 10? What about the new PC I just purchased with Windows 10 pre-installed? Is it logging my data? Yes, to a certain extent explained above, but you can easily disable Microsoft's automatic feedback setting. Simply go to Settings, Privacy, and tweak the options under Feedback & Diagnostics. When you first install Windows 10 (if you manage to do a clean install), this option is available as part of the initial setup process. Microsoft has made this abundantly clear, but could have disabled automatic feedback by default for the final version of Windows 10.
Just know that the Windows Insider program has not ended and newer builds are already being compiled based on user feedback.
Source:https://www.winbeta.org/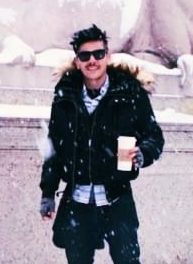 He is a well-known expert in mobile security and malware analysis. He studied Computer Science at NYU and started working as a cyber security analyst in 2003. He is actively working as an anti-malware expert. He also worked for security companies like Kaspersky Lab. His everyday job includes researching about new malware and cyber security incidents. Also he has deep level of knowledge in mobile security and mobile vulnerabilities.