Anonymous email in which third party servers are used to send email. Mostly these anonymous email servers are used to hide actual sender's address. There are many servers available online for sending mails. Some are paid & free. We will looking at freely available anonymous email servers. According to ethical hacking researcher of International Institute of Cyber Security many activists, whistle blowers, or independent researcher uses such services to hide their identity online. Such services are to hide unaware identity
Guerrillamail
All the email servers are easily accessible. Open web browser & type https://www.guerrillamail.com/compose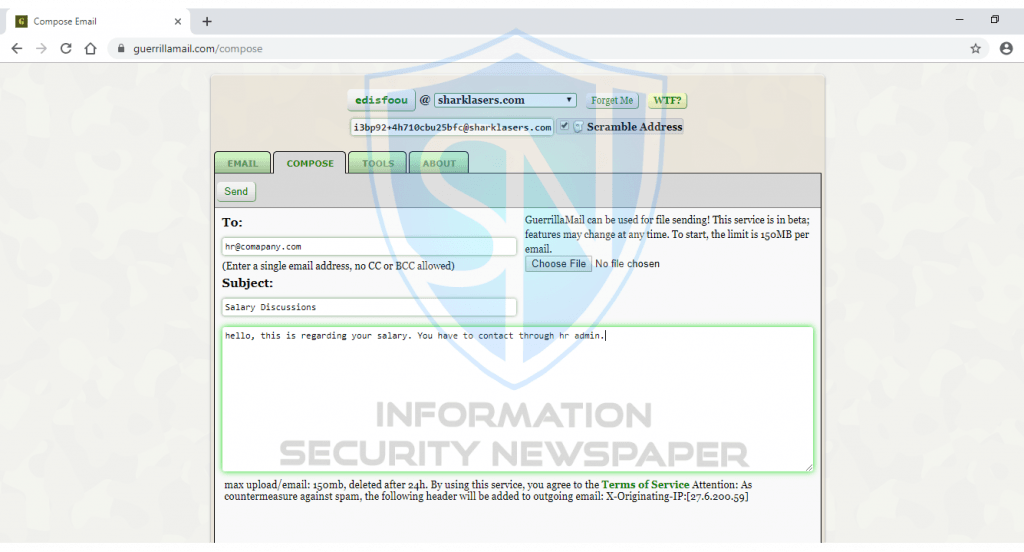 As per ethical hacking researcher of International Institute of Cyber Security Guerrillamail is an free disposable service used as temporary mail address. You only need to specify the recipient, subject & body of the mail.
Cyber Atlantis
Go to: https://cyberatlantis.com/anonymous_email.php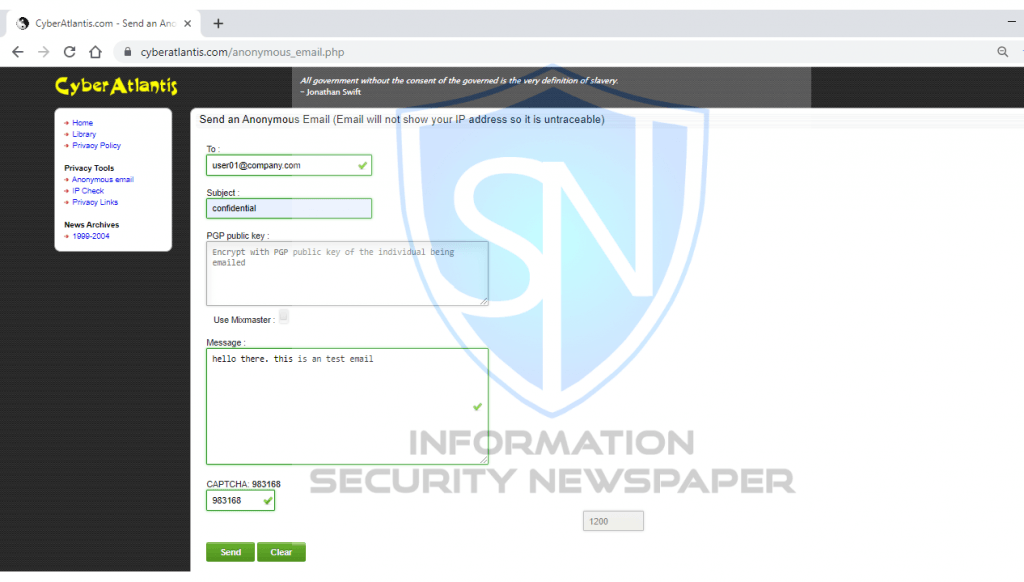 Cyber atlantis is an another open service which is used for sending emails. You only have to enter recipient email, subject & body. You have to also mention the PGP public key.
W3-Anonymous Remailer
W3 anonymous is another way to send anonymous emails and forwards emails without revealing where they originally came from.
Go to : gilc.org/speech/anonymous/remailer.html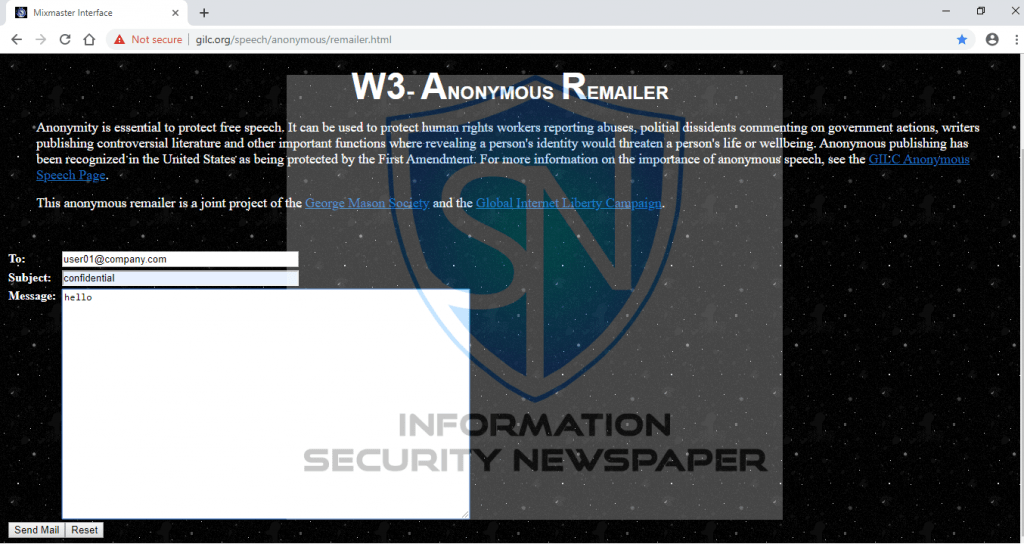 There are many remailers which are traceable but w3-anonymous provides un-traceable.
Anonymous Mail
Anonymous mail is used to send emails with no registration required. You can also use its paid plan for using another sender's address.
Go to : anonymousemail.me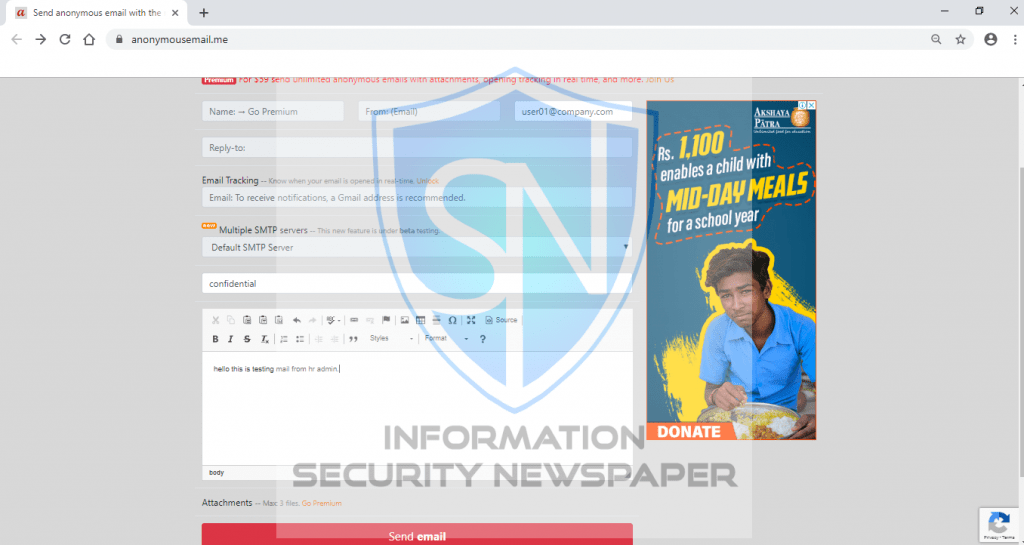 For sending email enter sender's address, subject & content of the email.
Send-Mail
Send-mail vastly used email server for sending anonymous emails to anyone. Go to : send-mail.org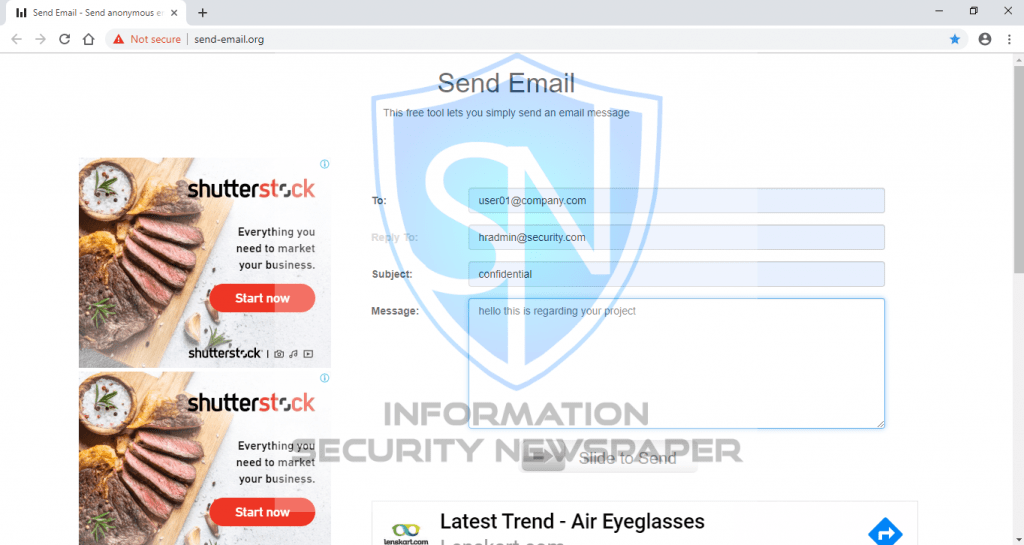 Method for sending emails are same as per above shown. Enter all the necessary details.
5YMAIL
5ymail is used to send anonymous emails. You can also use its premium features for entering recipient address.
Go to : 5ymail.com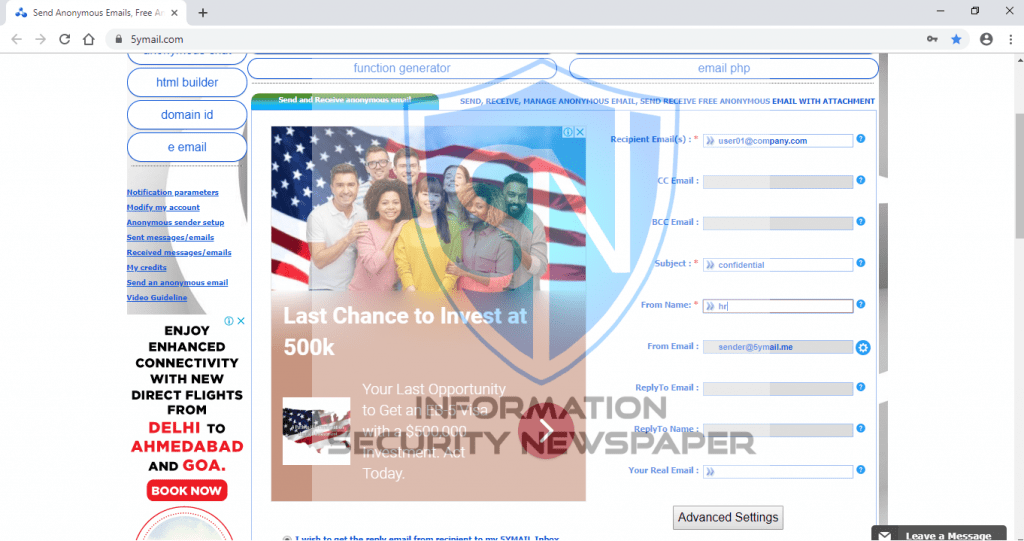 It only requires minimal requirement to send an email. You have to register an account for using its features.