The Federal Communications Commission (FCC) in the United States has recently presented a proposal for a smart device security standard that has been dubbed the "U.S. Cyber Trust Mark." This proposal was made public by the United States. The objective of the program is to provide assistance to end users in the process of choosing smart products that have a higher level of security. This includes a wide variety of intelligent home appliances such as refrigerators, microwaves, TVs, and fitness trackers. The cybersecurity certification and labeling scheme was introduced today by the Biden-Harris Administration. The new "U.S. Cyber Trust Mark" program that was proposed by Chairwoman Jessica Rosenworcel of the Federal Communications Commission (FCC).
Many of the world's largest retailers, wholesalers, and trade groups for the consumer electronics, home appliance, and consumer goods industries have voluntarily committed to improving the level of cybersecurity included in the items they sell. Amazon, Best Buy, Google, LG Electronics USA, Logitech, and Samsung Electronics are among the manufacturers and merchants who have announced their support and commitments to the initiative today. A newly designed "U.S. Cyber Trust Mark" in the form of a distinguishing shield emblem would be attached to items that fulfill defined cybersecurity standards in the event that the new program is implemented as planned. This mark would be visible to customers. The purpose of the program is to provide customers the resources they need to make educated judgments regarding the level of danger posed by the goods they decide to bring into their homes by way of various items.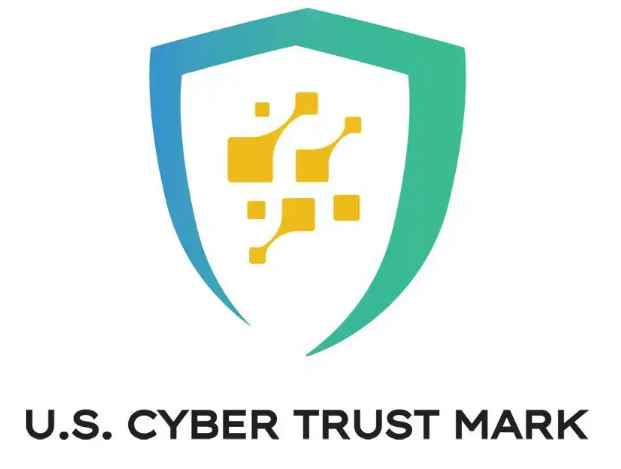 The Federal Communications Commission (FCC), acting under its responsibilities to regulate wireless communication devices, is scheduled to seek public opinion on the proposed voluntary cybersecurity labeling scheme, which is projected to be up and running in 2024. This will be done in accordance with the FCC's authorities to regulate wireless communication devices. According to the current plan, the program would make use of efforts led by stakeholders to certify and label products. The certification and labeling would be based on particular cybersecurity criteria published by the National Institute of Standards and Technology (NIST), which, among other things, mandates the use of unique and robust default passwords, data protection, software updates, and incident detection capabilities.
The current administration, including the Cybersecurity and Infrastructure Security Agency, will provide assistance to the Federal Communications Commission (FCC) in its efforts to educate customers to search for the new label when making purchase choices and to encourage large U.S. retailers to prioritize labeled items when putting them on store shelves and making them available online. These initiatives are intended to encourage big retailers to give labeled products more prominence.
The Federal Communications Commission (FCC) plans to offer customers with detailed and similar security information on these smart gadgets via the use of a QR code that links to a national register of approved devices. The Commission intends to implement supervision and enforcement protections to preserve trust and confidence in the program, and they expect to do so in collaboration with other regulatory agencies including the United States Department of Justice.
The National Institute of Standards and Technology (NIST) will immediately begin an endeavor to specify the cybersecurity criteria for consumer-grade routers, which are a higher-risk kind of equipment that, if hacked, may be used to eavesdrop, steal passwords, and target other devices and high-value networks. This work will be finished by NIST by the end of 2023, at which point the Commission will be able to decide whether or not to adopt these standards in order to broaden the scope of the labeling program to include consumer grade routers.
A collaborative endeavor to explore and establish cybersecurity labeling standards for smart meters and power inverters, both key components of the clean, smart grid of the future, was also announced today by the United States Department of Energy (DOE). This work will be carried out in conjunction with National Labs and industry partners. The United States Department of State is dedicated to providing assistance to the Federal Communications Commission (FCC) in order to engage friends and partners in the process of harmonizing standards and achieving mutual acceptance of comparable labeling initiatives on an international scale.
Amazon, Best Buy, Carnegie Mellon University, CyLab, Cisco Systems, Connectivity Standards Alliance, Consumer Technology Association, Consumer Reports, Google, Infineon, the Information Technology Industry Council, IoXT, KeySight, LG Electronics U.S.A., Logitech, OpenPolicy, Qualcomm, Samsung Electronics, UL Solutions, Yale, and August U.S. are among the participants in today's announcement.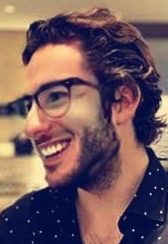 Information security specialist, currently working as risk infrastructure specialist & investigator.
15 years of experience in risk and control process, security audit support, business continuity design and support, workgroup management and information security standards.