Wifi networks are day to day getting popular because of large demand of internet users. Everyone wants to use the internet. Cheap Wifi devices which are capable to connect large networks help user to search in large database of internet. Mostly every internet user uses search engines which are capable of providing content related to search query. There are many search engines like Google which is always on the top priority when searching any query. But Google do collects lot of data related to search query.
According to ethical hacking researcher of International Institute of Cyber Security, Wigle is useful while scanning for open or free wifi while driving. We can also say that it can be used for wardriving.
Whenever you searches anything on google. At the last page of google search results, google shows your location on your computers and in your mobiles. If you turned off your location in mobile. Then also it shows your Network operator location, demonstrated the ethical hacking experts.
So How these search engines collect our location ? Today there are many network devices which uses internet. Companies collects your MAC address of router to know your location. Normally everyone uses mobiles or laptops to search anything on the internet. Most of the devices on the internet are connected with Dynamic IP addresses. Because of large amount of users companies now provide dynamic IP addresses. Dynamic IP addresses is a temporary IP addresses which are assigned to the computers. These IP addresses does not have any long time validity. So BSSID or you can say MAC address of your router of collected along with the list of other wifi around you and list of Public Wi-Fi location databases is created. This help companies to find our location when we are on Wi-Fi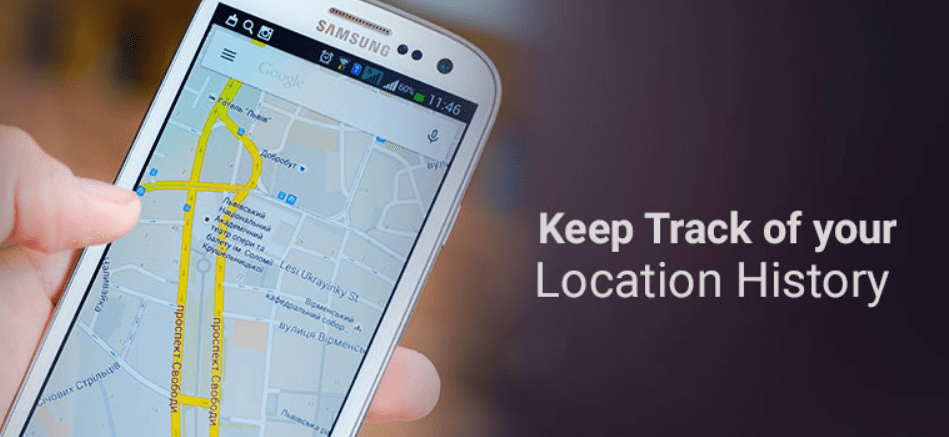 So Why location are collected ? In accordance with ethical hacking courses, companies collect you location to show search results according to your local location. But who knows how these companies are using users location. Some other resources says information containing location are sold to other companies. There are many other ways that you can see how these locations are collected, mentions ethical hacking experts. Today we will show another web application & app called Wigle which collects WIFI networks all over the internet. Edward Snowden, a former NSA contractor has said privacy has become a big concern for every individual on the internet as these companies collects each & every location based search. Earlier we have shown how Shodan & Zommeye are used to collects data by pinging on the internet & can expose vulnerabilities to anyone including your location also.
WIGLE (Wireless Geographical Logging Engine) logs/ collects Wifi hotspot all over the internet. The company Wigle has started from 2001 collected 349 millions of Wifi Hotspots which are running over the internet. Users can register on the site and upload your data. Wigle uses 802.11 wireless networks to collect location. 802.11 is an standard protocol used to connect Wireless devices on the internet. 802.11 operates 2.4 GHz & 5 GHz band worldwide. Wigle collects GPS coordinates, MAC addresses, BSSID & encryption used in wireless hotspot security. For visiting GO to : https://wigle.net/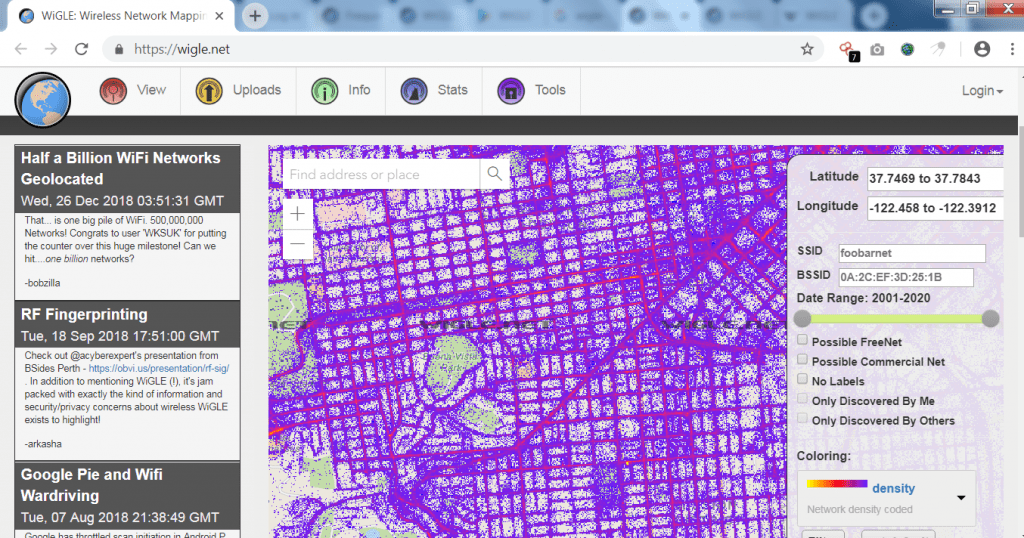 Opening its URL shows many Wifi hotspot on wigle map this information can be used in initial phase of pentesting.
Many security researchers do rely on Wigle to search or collect local Wifi hotspot information. The tool is mainly used to collect Wifi information while driving.
Further it shows longitude & latitude of its default location.
One of the main feature of Wigle is. It gives an option to get information of your nearby Wifi hotspots on your mobile.
Currently application can run on Android platform.
Google Play Store : https://play.google.com/store/apps/details?id=net.wigle.wigleandroid&hl=en
Amazon App store : https://www.amazon.com/WiGLE-net-Wigle-Wifi-Wardriving/dp/B004L5XBXS
Simpy download & install the WIGLE WIFI Wardriving app in your mobile. The Wigle App has been tested on Android 7.0 Nougat.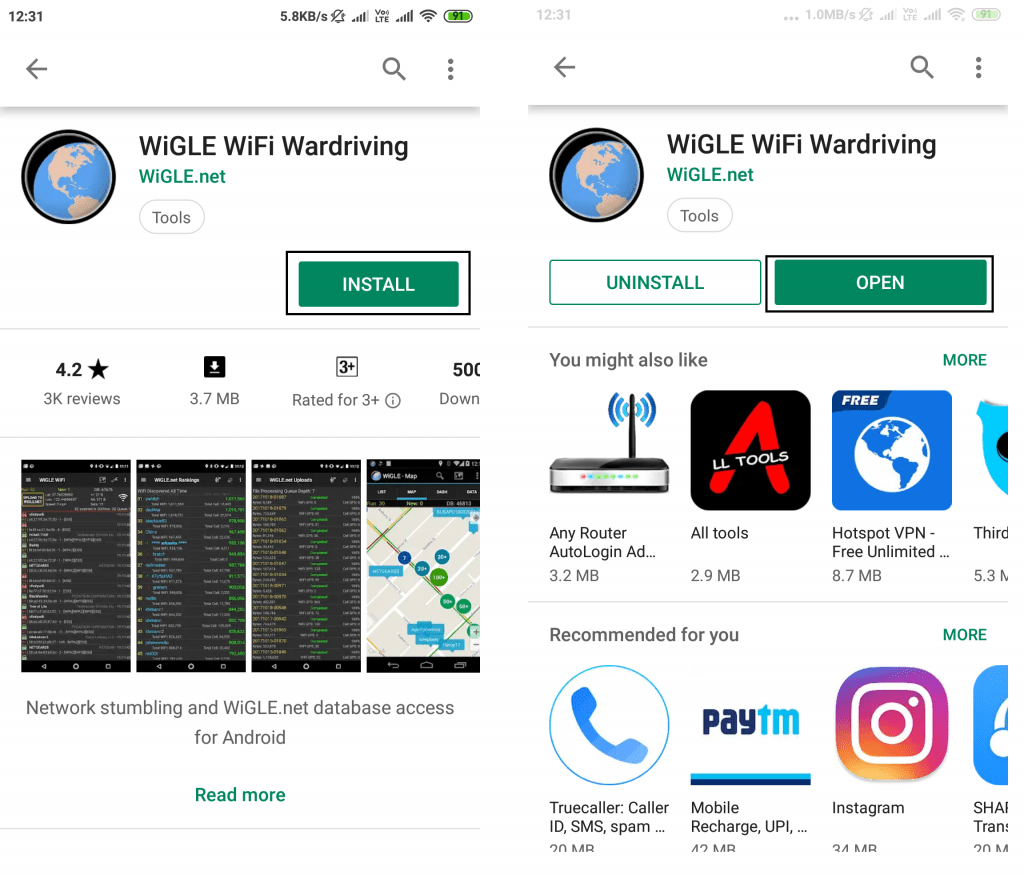 Click on the Wigle icon in your home screen.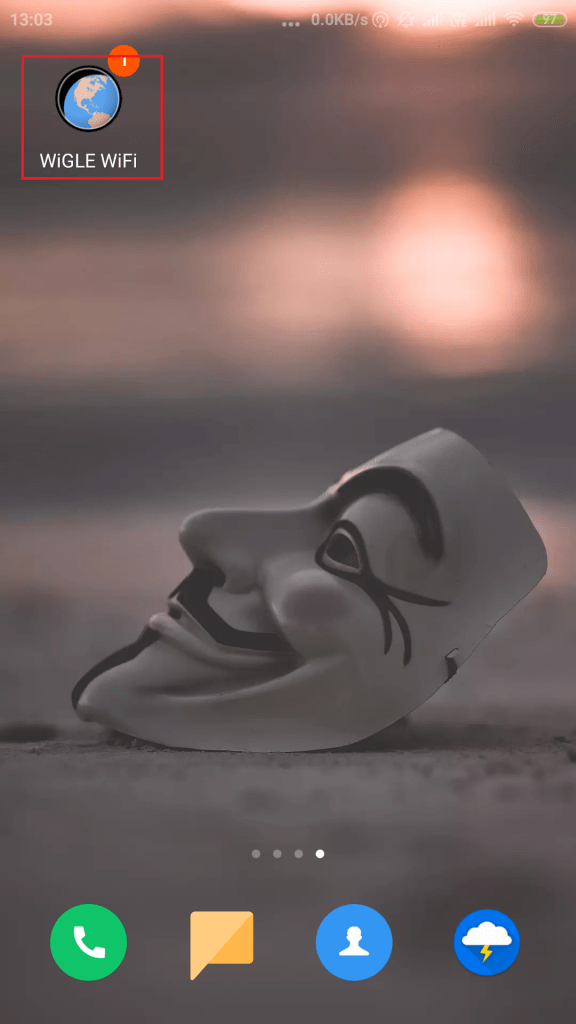 Enable location access in your mobile.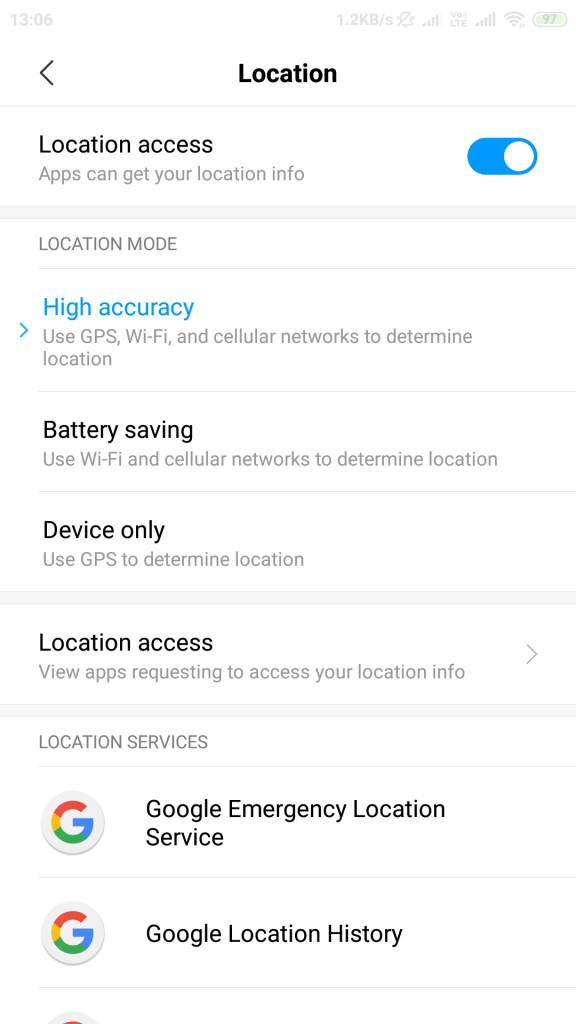 As you open the app it will ask for the permission to access location & to access local files & folders. Click on Allow as shown below.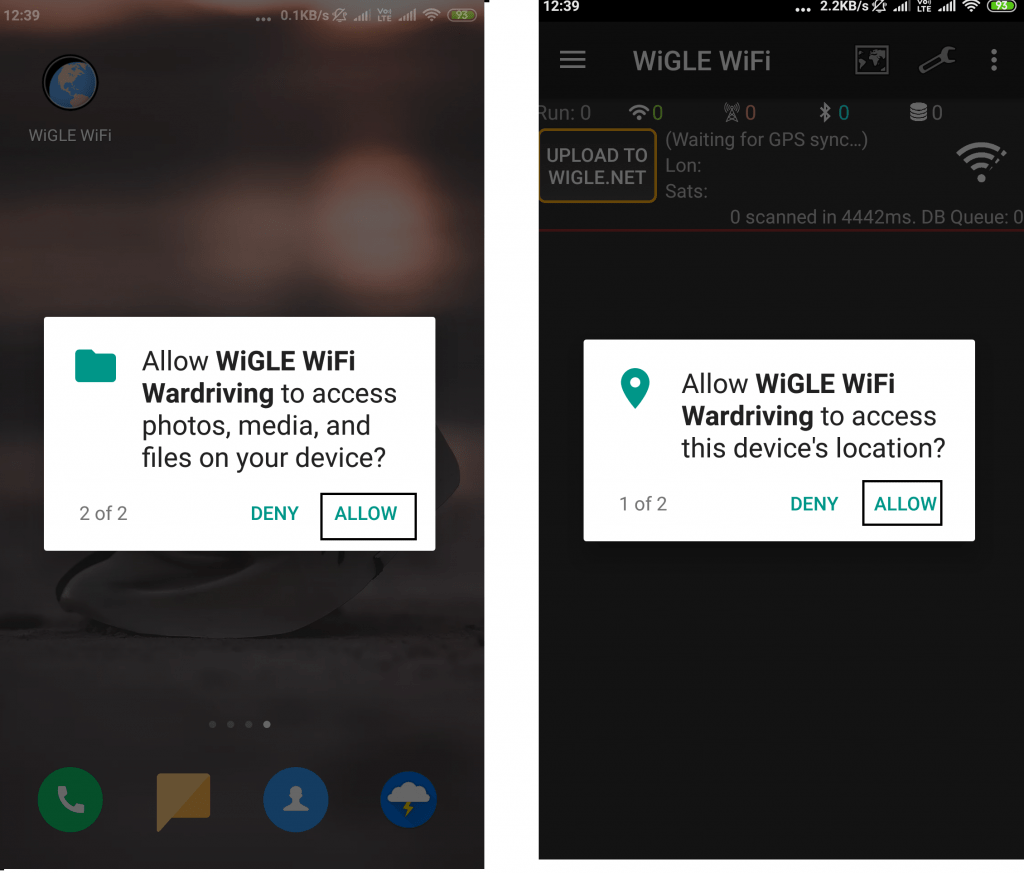 After than app will open & will start scanning for local WIFI networks.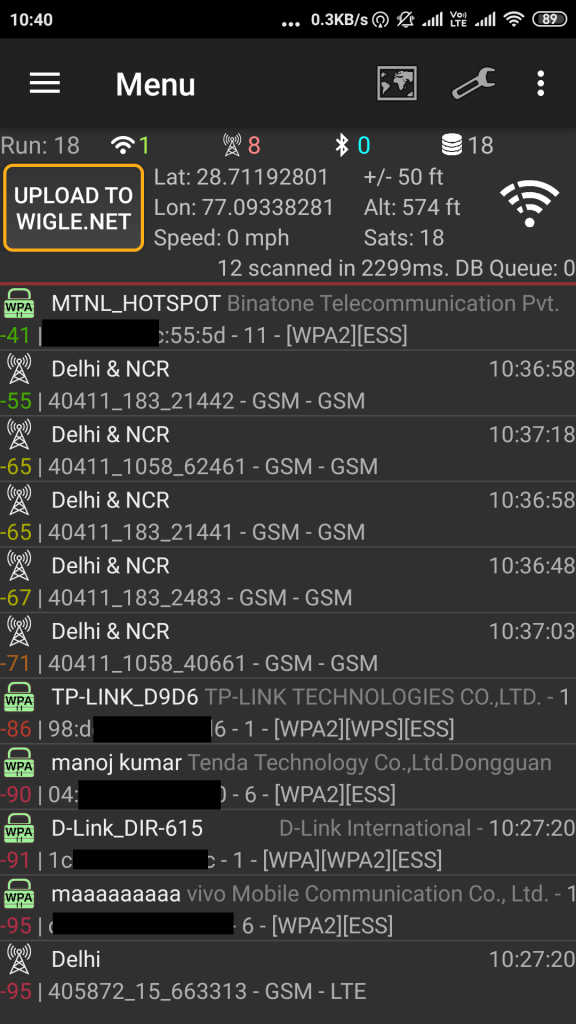 Wigle has automatically started scanning the local wifi hotspots. Wigle has also ability to show local mobile towers.
Going to the Wigle App settings can be configured to use Wigle according to your choice.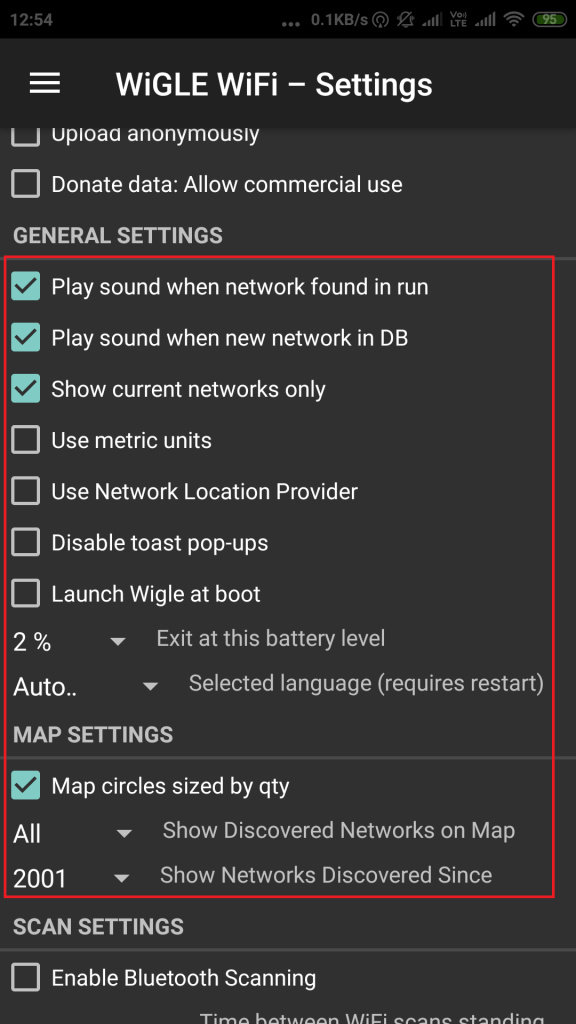 The above settings shows sound settings, battery alert & other features which can used. By default all settings are preconfigured & you can use wigle.
Searching for local Wifi Hotspots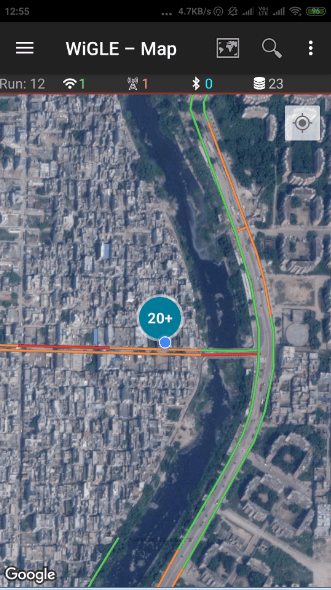 As shown Wigle has found 20+ Wifi Hotspots. When we zoom further wigle has seperate all the WIFI hotspots.
If you click on any particular Wifi hotspot it shows details.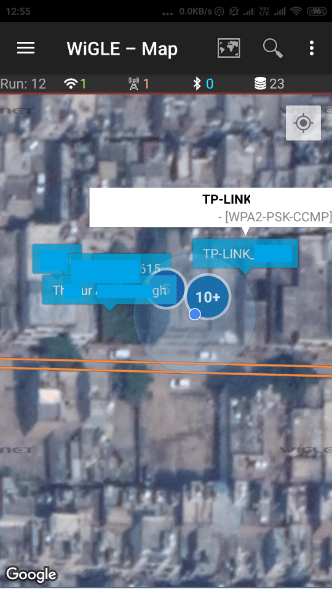 Wigle can be used to snif on any particular local Wifi hotspot. Wigle shows details of any Wifi hotspot like Mac address which can be used in further hacking activities. For all the wifi with security, you can hack wi-fi cracking wpa2 psk passwords using aircrack-ng
You can also search for any address in wigle website. For searching on the website. It is compulsory to create your account. Go to : https://wigle.net/login?destination=/mapsearch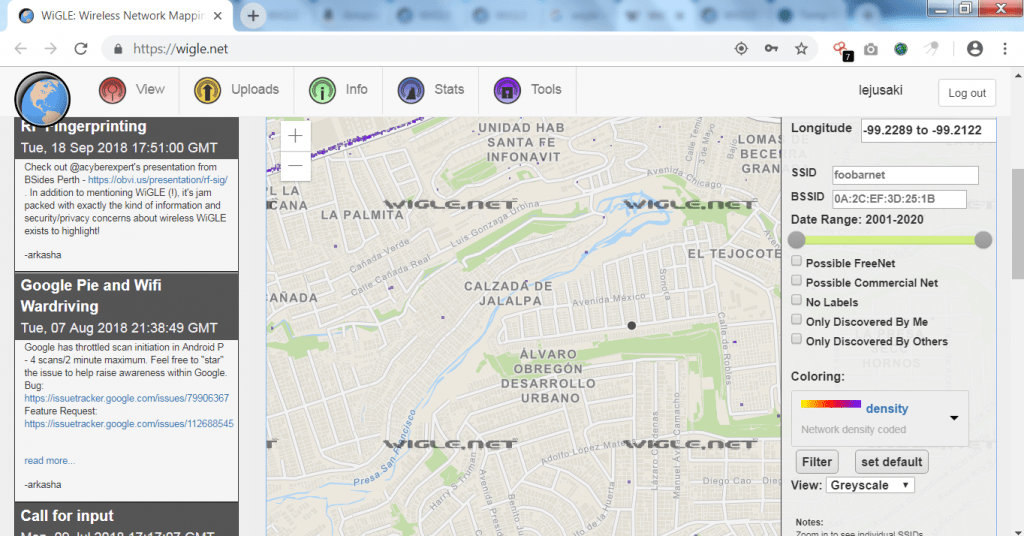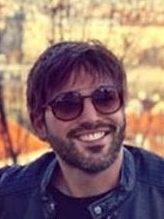 Cyber Security Researcher. Information security specialist, currently working as risk infrastructure specialist & investigator. He is a cyber-security researcher with over 25 years of experience. He has served with the Intelligence Agency as a Senior Intelligence Officer. He has also worked with Google and Citrix in development of cyber security solutions. He has aided the government and many federal agencies in thwarting many cyber crimes. He has been writing for us in his free time since last 5 years.