Today the Nobel Peace Prize 2015 will be announced. Will it be a controversial choice?
The Nobel Committee will announce the 2015 Nobel Peace Prize today at 11am CET in Oslo. The Nobel Peace Prize is often the most controversial Nobel Prize. The Nobel Peace Prize in 2012 for the EU and the 2009 Nobel Peace Prize for Obama stand out as the most controversial in recent history. Last year the inspirational teenager Malala Yousafzai won the Nobel Peace Prize for their struggle against the suppression of children and young people and for the right of all children to education.
Update:
The 2015 Nobel Peace Prize goes to the National Dialogue Quartet in Tunisia.
The 2015 Nobel Peace Prize could be another controversial one. The favorites to win this year's prize are German Chancellor Angela Merkel,  NSA leaker Edward Snowden and even Pope Francis.
Angela Merkel has been making headlines with her open stance regarding the refugees. On the other hand the refugee crisis is far from over. To award Merkel the Nobel Peace prize would be premature.
For internet geeks the choice is clear. Edward Snowden has definitely earned the Peace Nobel Prize. He gave up his free life for letting the world know that governments are spying on all of us. The Peace Prize might also helping him to return to the United States and come to an agreement with the US government to get his life back.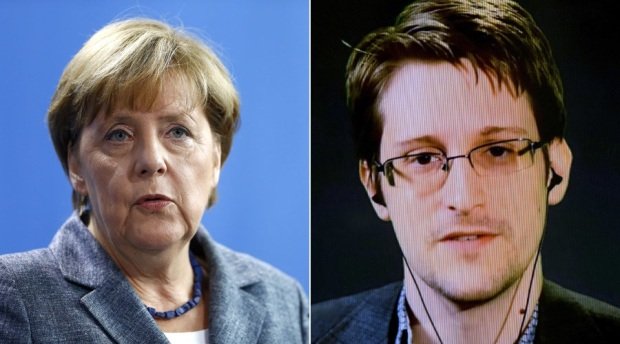 The Norwegian Nobel Committee has received 273 candidates for the 2015 Peace. The list includes 68 organizations and 205 people. The Nobel Peace prize will be announced by Kaci Kullmann Five, Chair of the Norwegian Nobel Committee.
The announcement of the 2015 Nobel Peace Prize will be streamed live online on the Nobel Prize site. If the Youtube player does not work, use the link to the Flash Player. This has worked for me in the past days.
The 2015 Peace Nobel Prize will close out this week of Nobel Prize announcements. On Monday is an encore with the announcement of the Nobel Prize in Economic sciences (1pm CET, Monday Oct. 12).
The Nobel Prize is awarded since 1901. the Nobel Prize has been honoring men and women from all corners of the globe for outstanding achievements in physics, chemistry, physiology or medicine, literature, and for work in peace. In 1895 Alfred Nobel wrote his last will, leaving much of his wealth to the establishment of the Nobel Prize. Nobel is the inventor of dynamite and holder of 355 patents. He was born in 1833 and died 1896.
Source:https://www.i4u.com/

Working as a cyber security solutions architect, Alisa focuses on application and network security. Before joining us she held a cyber security researcher positions within a variety of cyber security start-ups. She also experience in different industry domains like finance, healthcare and consumer products.