A ransomware infected several PC at the UK Parliament, for the first time a threat hit the internal computer network, the Parliamentary Digital Service.
Ransomware is once again in the headlines, this time the attention of the media was caught due to the nature of the victim, the UK Parliament. Cyber criminals have infected the computers at the UK parliament's network and demand ransom money from an MP.
In the first successful cyber-attack, the attackers infected a number of computers and raked sensitive data relating to Labour Party's Shadow Digital Minister Chi Onwurah and her employees.
The IT staff detected the ransomware in May when the threat locked several files stored in a shared drive.
The incident appeared serious due to a large number of users accessing the drive.  Nearly 8,500 people in the UK Parliament were exposed to the threat, including MPs, lords and the internal employees.
The RT.com reported that ransomware rapidly spread within the UK Parliament's computer network, but it was halted before encrypting highly confidential files.
"The hackers compromised several computer systems that held confidential documents relating to parliamentary work by Chi Onwurah, the shadow digital minister, and files containing information about her employees.The attack, which occurred in May, is the first report of a successful hack against the parliamentary network. It comes amid heightened fears that hackers are winning a cyber-arms race against companies and public bodies" reported The Times.
You can imagine the surprise when the MP for Newcastle-upon-Tyne Central was requested to pay a ransom to recover encrypted files.
Onwurah reported the incident to the IT staff which seized all of her computers, disconnected the machine from the internal network and wiped and replaced the hard disks.
"It's important that everyone realizes how susceptible we all are to these attacks," Onwurah told The Times newspaper. "There are reports that foreign intelligence agencies have targeted MPs' computers, so the time has come to find out how well we are being protected, especially now we know what cyber-attackers can do," "A lot of what I deal with is very confidential to the person concerned. They should expect a high level of confidentiality and a high level of security."
Onwurah is determined to learn more about malware and risks of exposure to cyber-attacks on MPs.
Source:securityaffairs.co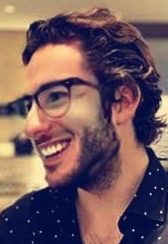 Information security specialist, currently working as risk infrastructure specialist & investigator.
15 years of experience in risk and control process, security audit support, business continuity design and support, workgroup management and information security standards.