An email popped into the inbox of a famous radio host this month, sent by a young man from the Bahamas, with an offer he hoped would turn the head of even an industry veteran: scripts for the first six episodes of a coming season of a hit television drama, the last of which was currently being filmed.
Prices were discussed. A video chat was arranged with an interested buyer. The man, Alonzo Knowles, 23, sent a few pages from the drama script and the script for an unreleased comedy film, but he promised a cache of even rarer entertainment industry loot, according to a federal criminal complaint.
Among the items he offered to sell were scripts for three comedy films, a hip-hop biopic and another television show; Social Security numbers for actors and professional athletes; and, according to the complaint, sex tapes of celebrities, including one Mr. Knowles later passed along that had been emailed from a television host and columnist to another radio host.
"This is just a sample of things I can get," Mr. Knowles wrote when he sent a sex tape to the potential buyer, who was in fact an undercover investigator. "I have more stuff along these lines and can get more if you're interested."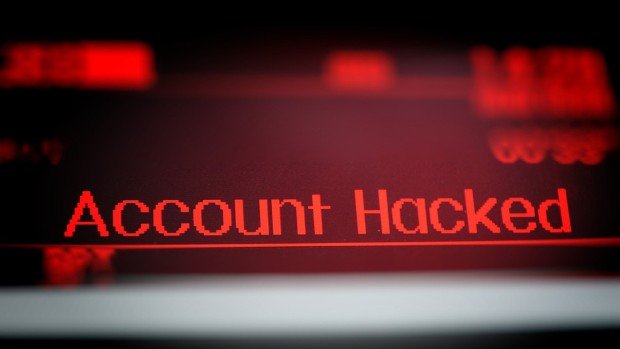 On Tuesday, federal prosecutors charged Mr. Knowles with felony criminal copyright infringement and identity theft in a scheme that they say pried open the email accounts of a host of celebrities. In the process, the complaint charges, he gained access to a trove of highly guarded entertainment industry secrets sure to rattle the 130 celebrities whose email addresses and phone numbers he had, and many others.
The United States attorney for the Southern District of New York, Preet Bharara, said in a statement: "This case has all of the elements of the kind of blockbuster script the defendant, Alonzo Knowles, is alleged to have stolen: hacks into celebrities' private emails, identity theft, and attempts to sell victims' information to the highest bidder. Unfortunately, these circumstances are all too real."
The scheme was simple, but clever. The complaint describes the ease with which Mr. Knowles hacked into celebrities' email accounts, accumulating unreleased scripts, sexually explicit images and videos, and personal identification information.
Coming about a year after confidential information from Sony Pictures Entertainment was stolen and released online, the charges were sure to renew concerns about email security in the entertainment industry.
Mr. Knowles, who went by the name Jeff Moxey on email, acknowledged to an undercover investigator that it was difficult to hack someone directly when he is "going after a high-profile celebrity," according to the complaint. So instead, he looked through photos for friends of the celebrity, and then hacked the friends' accounts in order to find the celebrity's personal information.
Then he sent celebrities a fake text message that made it seem as though their account had been hacked, and some wrote back with their password, the complaint said. If he had "access to their computer," he told the undercover investigator, he simply sent them a virus and infiltrated their computer.
He found a trove of "exclusive content" that he claimed was "really profitable" and worth "hundreds of thousands of dollars," the complaint said. He first offered it to the radio host over email, suggesting that the host turn the scripts of the television drama into a book and make $2 million off the sales.
Mr. Knowles obtained 30 unreleased tracks off a future album of "a very popular A-list celebrity," he told the undercover investigator.
He also gained access to sexually explicit images and a video from the email inbox of another radio host, which had been sent to that person from a television host and columnist, the complaint said.
None of the victims were named in the complaint.
The scheme began to unravel when the radio host, to whom Mr. Knowles reached out as a potential buyer, contacted the executive producer of the drama series whose scripts Mr. Knowles had stolen, according to the complaint. Representatives of the network then reached out to Department of Homeland Security investigators, who had the radio host arrange a call between Mr. Knowles and the undercover agent.
On Monday, the complaint says, Mr. Knowles tried to sell the agent 15 scripts for $80,000, and also provided the Social Security numbers of three professional athletes and a movie actress.
He appeared in Federal District Court in Manhattan on Tuesday afternoon and was ordered detained. His lawyer, Clay Kaminsky, declined to comment on the charges, each of which carries a maximum possible penalty of five years in prison.
Source:https://www.nytimes.com/

Working as a cyber security solutions architect, Alisa focuses on application and network security. Before joining us she held a cyber security researcher positions within a variety of cyber security start-ups. She also experience in different industry domains like finance, healthcare and consumer products.