Coding snafu leads to prisoners getting out of jail too soon.Washington state Governor Jay Inslee has admitted to a software error on the part of the Washington State Department of Corrections (DoC) that has set free around 3,200 prisoners per year, since 2002, when a software update introduced the bug.
The problem lies in how DoC software calculated the release date for inmates that showed good behavior while incarcerated.
According to a timeline of events and a statement released by Governor Inslee, the software bug was introduced in 2002, after the Supreme Court decided to amend a law from 1995, on how "good time" was calculated.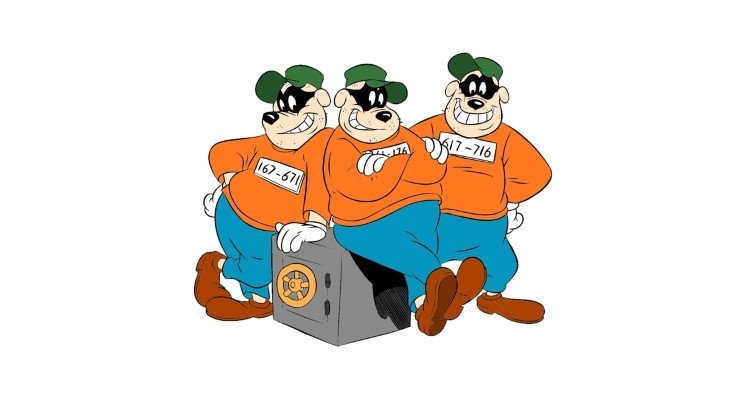 A 2002 Supreme Court decision is at the root of the software bug
Before that decision, good time took into account only the time spent in state prisons and not county jails. When the Supreme Court decided to change this, DoCs around the US had to update the software that calculated prison sentences.
The error that slipped into Washington state's DoC software was because of sentencing "enhancements," which are extra periods of time added to a prison sentence if the committed crime was of a violent nature (sexual assault, firearm crimes, white weapon usage, etc.).
These enhancements do not count against good time. The software error, in Washington's DoC case, did count sentence enhancements as total prison time, along with the addition of county jail time. This led to much bigger values for any situation where the inmate would be granted good time for an early release.
A victim's family first spotted the problem
First to spot the problem were the family of an assault victim, who noticed the incorrect calculation of the early release date for the attacker. They quickly informed the DoC, who officially took note of the error and in December 2012 scheduled a system-wide update to the software, labeling it as "time sensitive" and "ASAP."
For the next three years, the software update meant to fix the good time calculation bug was repeatedly pushed back, for no apparent good reason, until November 2015, when the Washington DoC hired a new IT manager that realized their humongous mistake.
Due to the highly sensitive and complex legal matters that this software bug caused by being left unresolved, the IT manager alerted superiors, who in turn informed the Governer's office, who had to go public with the news.
On average, prisoners got off 55 days too early
Washington officials have said they do not yet have a list of inmate names that received an incorrect early release date, but they admit that around 3,200 prisoners were released per year since 2002, receiving an average early release date of 55 days before their actual correct date.
The DoC is now trying to track down released inmates to make some of them finish their prison terms. In typical fashion, an update to fix the bug is scheduled for the near future.
Governor Inslee hired Robert Westinghouse and Carl Blackstone, two retired federal prosecutors, now with a private firm, to conduct an independent review.
"That this problem was allowed to continue for 13 years is deeply disappointing to me, totally unacceptable and, frankly, maddening," Inslee said.

Working as a cyber security solutions architect, Alisa focuses on application and network security. Before joining us she held a cyber security researcher positions within a variety of cyber security start-ups. She also experience in different industry domains like finance, healthcare and consumer products.