Former Sun VP and Linux Foundation CTO died under suspicious circumstances.
Ian Murdock, founder of the Debian GNU/Linux distribution project, has died at the age of 42. His death, announced in a blog post by Docker CEO Ben Golub, came after an apparent encounter with police and a statement posted on Murdock's Twitter feed that he was going to commit suicide, though no cause of his death has been given.
Paul Tagliamonte, a Debian developer and member of the Debian FTP Team who contributed to a Debian Project memorial post to Murdock, told Ars:
Debian was one of the first operating systems I've ever used, starting with Debian 2.2 ("woody") in middle school. Debian has shaped, in the most literal and direct way, the course of my life. Ian was a figure I looked up to, a central figure in defining the Debian Community, Social Contract, the Debian Free Software Guidelines, and the Open Source Initiative.With his passing, I can only hope he's found peace, reflect on the things he was able to do for the world, and think about the ways in which he's touched my life.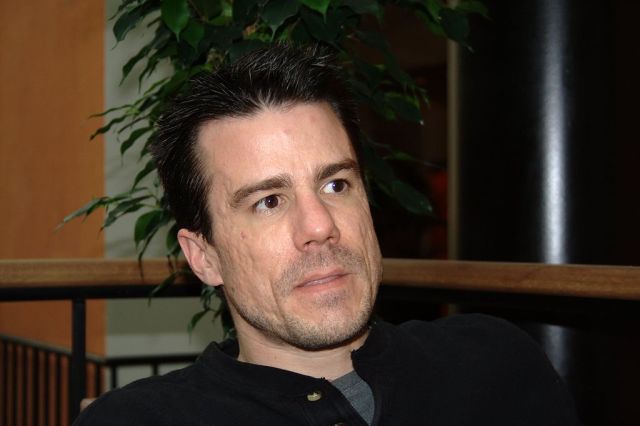 Murdock, born in Germany in 1973, founded Debian in 1993 while studying computer science at Purdue University. The distribution gets its name from the combination of his name and that of his then-girlfriend Deborah Lynn. The pair married, and had two children; they divorced in 2007.
Murdock's Debian Manifesto railed at the poor software maintenance of other Linux distributions of the time—and that of Softlanding Linux System (SLS) in particular, bemoaning the lack of attention developers gave to distributions and what he saw as the big cash grabs being made by would-be commercial Linux developers. He outlined Debian's modular architecture approach as well as its adherence to free software philosophy.
"The time has come to concentrate on the future of Linux rather than on the destructive goal of enriching oneself at the expense of the entire Linux community and its future," Murdock wrote in the Manifesto. "The development and distribution of Debian may not be the answer to the problems that I have outlined in the Manifesto, but I hope that it will at least attract enough attention to these problems to allow them to be solved."
After earning his Bachelor of Science from Purdue in 1996, Murdock became Chief Technology Officer of the Linux Foundation. In 2003, he brought his experience with Debian to Sun, where he was Vice President of Emerging Platforms. He led Project Indiana, the effort that created the OpenSolaris operating system, which he described in a 2007 interview as "taking the lesson that Linux has brought to the operating system and providing that for Solaris as well." But three years later, after Sun was acquired by Oracle, the plug was pulled on OpenSolaris in favor of a new proprietary version.
Simon Phipps, who led the open source effort at Sun alongside Murdock and worked (though at separate times from Murdock) at the Open Source Initiative, where Murdock was founding Secretary, told Ars Murdock "was always energetic, enthusiastic, pragmatic and charming. I and my team [at Sun] appreciated his insight and activity as well as enjoying his company. I've been contacting them, and we are all devastated by his untimely loss."
After the Oracle acquisition, Murdock resigned his position at Sun. In 2011, he went back to Indiana to join the cloud software company ExactTarget as its Vice President of Platform and Developer Community. The company was acquired by Salesforce in 2013 and became Salesforce Marketing Cloud. In November, he left the company to join Docker in San Francisco.
On Monday at 2:13 PM Eastern Time, Murdock apparently posted that he was going to kill himself:
I'm committing suicide tonight…do not intervene as I have many stories to tell and do not want them to die with me #debian #runnerkrysty67
Also on Monday, Murdock wrote a string of posts that indicate he had a confrontation with police. Inquiries to the San Francisco Police Department by Ars went unanswered. Update: Public records indicate Murdock was arrested on December 27, and released on bail by the San Francisco County Sheriff's Department, but no details were available on the charges.
Golub wrote in his post that "Ian's family has requested that well-wishers and press respect their privacy and direct all inquiries through Docker."
Ars will update this story with further details as they become available.
Source:https://arstechnica.com/

Working as a cyber security solutions architect, Alisa focuses on application and network security. Before joining us she held a cyber security researcher positions within a variety of cyber security start-ups. She also experience in different industry domains like finance, healthcare and consumer products.