Siful Haque Sujan killed near Raqqah, Syria. Siful Haque Sujan, a Bangladesh-born man, educated in the UK, who later joined ISIS (IS, Daesh) forces in Syria, has been killed in a drone strike, the Pentagon reports.
Sujan, a successful Cardiff businessman, has been killed on December 10, near Raqqah, Syria. According to the Pentagon's statement, issued via the CENTCOM (United States Central Command): "Sujan was an external operations planner and a United Kingdom-educated computer systems engineer."
"Sujan supported ISIL hacking efforts, anti-surveillance technology and weapons development," said Army Col. Steve Warren. "Now that he's dead, ISIL has lost a key link between networks."
In interviews for British online newspaper Sunday Express, Sujan's UK friends and former business associates said there was nothing out of the ordinary in his behavior, prior to leaving the country.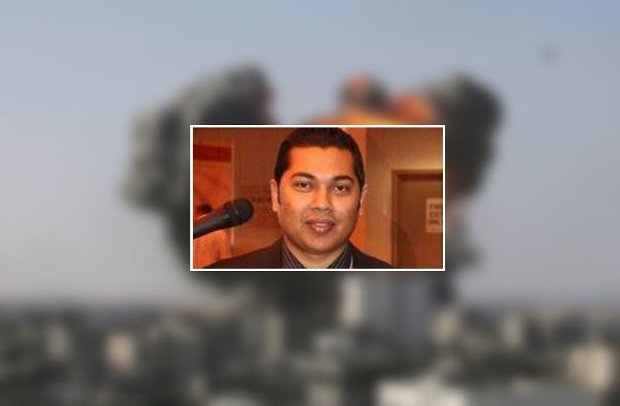 A run-of-the-mill British immigrant turned bad
Sujan arrived in the UK in 2003, where he studied computer system engineering at the University of Glamorgan. After finishing his studies, he founded a computer firm with his brother in Newport, a town near Cardiff.
He was forced to leave the UK in 2014 after failing to receive a visa extension to remain in the country. Before departing the United Kingdom, Sujan told friends he would leave for his native country of Bangladesh.
The drone strike that killed Sujan was part of a larger strategic bombing raid that took place over several days and killed ten other ISIS leaders. Pentagon officials claim that two of them were directly involved in the Paris terror attacks that took place on November 13.
This is not the first time an ISIS hacker was killed in US drone strikes. At the end of August,US forces killed Junaid Hussain, a hacker known as TriCk, former member of TeaMp0isoN, and also the leader of the CyberCaliphate, one of ISIS' cyber divisions.
Source:https://news.softpedia.com/

Working as a cyber security solutions architect, Alisa focuses on application and network security. Before joining us she held a cyber security researcher positions within a variety of cyber security start-ups. She also experience in different industry domains like finance, healthcare and consumer products.