Highly destructive malware creates "destructive events" at 3 Ukrainian substations. Highly destructive malware that infected at least three regional power authorities in Ukraine led to a power failure that left hundreds of thousands of homes without electricity last week, researchers said.
The outage left about half of the homes in the Ivano-Frankivsk region of Ukraine without electricity, Ukrainian news service TSN reported in an article posted a day after the December 23 failure. The report went on to say that the outage was the result of malware that disconnected electrical substations. On Monday, researchers from security firm iSIGHT Partners said they had obtained samples of the malicious code that infected at least three regional operators. They said the malware led to "destructive events" that in turn caused the blackout. If confirmed it would be the first known instance of someone using malware to generate a power outage.
"It's a milestone because we've definitely seen targeted destructive events against energy before—oil firms, for instance—but never the event which causes the blackout," John Hultquist, head of iSIGHT's cyber espionage intelligence practice, told Ars. "It's the major scenario we've all been concerned about for so long."
Researchers from antivirus provider ESET have confirmed that multiple Ukrainian power authorities were infected by "BlackEnergy," a package discovered in 2007 that wasupdated two years ago to include a host of new functions, including the ability to render infected computers unbootable. More recently, ESET found, the malware was updated again to add a component dubbed KillDisk, which destroys critical parts of a computer hard drive and also appears to have functions that sabotage industrial control systems. The latest BlackEnergy also includes a backdoored secure shell (SSH) utility that gives attackers permanent access to infected computers.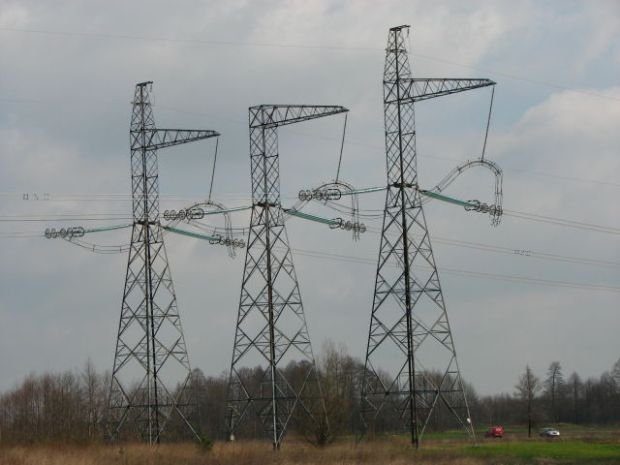 "Perfectly capable"
Until now, BlackEnergy has mainly been used to conduct espionage on targets in news organizations, power companies, and other industrial groups. While ESET stopped short of saying the BlackEnergy infections hitting the power companies were responsible for last week's outage, the company left little doubt that one or more of the BlackEnergy components had that capability. In ablog post published Monday, ESET researchers wrote:
Our analysis of the destructive KillDisk malware detected in several electricity distribution companies in Ukraine indicates that it is theoretically capable of shutting down critical systems. However, there is also another possible explanation. The BlackEnergy backdoor, as well as arecently discovered SSH backdoor, themselves provide attackers with remote access to infected systems. After having successfully infiltrated a critical system with either of these trojans, an attacker would, again theoretically, be perfectly capable of shutting it down. In such case, the planted KillDisk destructive trojan would act as a means of making recovery more difficult.
Over the past year, the group behind BlackEnergy has slowly ramped up its destructive abilities. Late last year, according to an advisory from Ukraine's Computer Emergency Response Team, the KillDisk module of BlackEnergy infected media organizations in that country and led to the permanent loss of video and other content. The KillDisk that hit the Ukrainian power companies contained similar functions but was programmed to delete a much narrower set of data, ESET reported. KillDisk had also been updated to sabotage two computer processes, including a remote management platform associated with the ELTIMA Serial to Ethernet Connectors used in industrial control systems.
In 2014, the group behind BlackEnergy, which iSIGHT has dubbed the Sandworm gang, targeted the North Atlantic Treaty Organization, Ukrainian and Polish government agencies, and a variety of sensitive European industries. iSIGHT researchers say the Sandworm gang has ties to Russia, although readers are cautioned on attributing hacking attacks to specific groups or governments.
According to ESET, the Ukrainian power authorities were infected using booby-trapped macro functions embedded in Microsoft Office documents. If true, it's distressing that industrial control systems used to supply power to millions of people could be infected using such a simple social-engineering ploy. It's also concerning that malware is now being used to create power failures that can have life-and-death consequences for large numbers of people.
Ukrainian authorities are investigating a suspected hacking attack on its power grid, the Reuters news service reported last week. ESET has additional technical details about the latests BlackEnergy package here.
While Saudi Arabia's largest gas producer was also infected by destructive malware in 2012, there's no confirmation it affected production. iSIGHT's report suggests a troubling escalation in malware-controlled conflict that has consequences for industrialized nations everywhere.
Source:https://arstechnica.com/

Working as a cyber security solutions architect, Alisa focuses on application and network security. Before joining us she held a cyber security researcher positions within a variety of cyber security start-ups. She also experience in different industry domains like finance, healthcare and consumer products.