802.11ah could be too expensive and too late. The Wi-Fi Alliance has formally unveiled the 802.11ah Wi-Fi standard, dubbed HaLow, which has been designed for low-power, high-range uses by connected Internet of Things devices.
"Wi-Fi HaLow is well suited to meet the unique needs of the Smart Home, Smart City, and industrial markets because of its ability to operate using very low power, penetrate through walls, and operate at significantly longer ranges than Wi-Fi today," said Edgar Figueroa, CEO of the Wi-Fi Alliance.
"Wi-Fi HaLow expands the unmatched versatility of Wi-Fi to enable applications from small, battery-operated wearable devices to large-scale industrial facility deployments – and everything in between."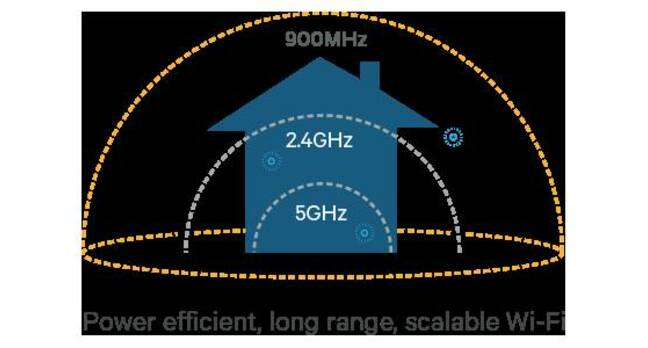 HaLow operates at 900 MHz, much lower than the 2.4 and 5Ghz bands used by modern Wi-Fi. This keeps the power requirements low – useful when you're talking about sensors and smartwatches – but it allows ranges of up to a kilometer, and with a more robust signal that is less prone to interference.
While it will be possible to have standalone 802.11ah devices, it's more likely that standards-compliant hardware will be built onto 802.11 boards to simply add a new radio string to the bow.
There had been concerns that HaLow was coming to this market very late, and losing out to other, less expensive and more commonplace platforms. On the same day as the Wi-Fi Alliance made the HaLow announcement, AT&T made its pitch for IoT connections, with a low-power LTE module that can use the telco's mobile network for the same kinds of data.
It all now depends on how quickly manufacturers can get HaLow chipsets onto the market, and at what cost. There's a lot of competition out there looking to piss on the Wi-Fi Alliance's chips.
Source:https://www.theregister.co.uk/

Working as a cyber security solutions architect, Alisa focuses on application and network security. Before joining us she held a cyber security researcher positions within a variety of cyber security start-ups. She also experience in different industry domains like finance, healthcare and consumer products.