Intel acknowledges that Skylake processors freeze in the middle of work. A bug has been found in the Intel processors that can freeze any system confirms Intel. Dubbed as Skylake, the 6th Generation Intel Core processors, this bug is triggered by complex workloads.
The bug was discovered by a community of mathematicians and other folks that use Intel processors to find record prime numbers. They have found all the record prime numbers of the last 20 years. The software called Prime95 is mainly resource intensive on Intel computers to find prime numbers.
This post appeared on an Intel community forum a few weeks ago. The poster said the bug "can freeze any system that has a Skylake processor".
Owners of Skylake systems have found out that the software package that they use to hunt for prime numbers will freeze their system if they use particular settings. Since the bug is reproducible on Windows and Linux operating systems and other different motherboards, the bug seems to be tied to the Skylake architecture.
This software works perfectly normal on all other Intel processors of past generations.
Steps to freeze your Skylake system:
– Download and install Prime95 for Windows on a Skylake system from the website at https://www.mersenne.org/download/
(If you want to familiarize yourself with the software use the readme, a background in math will be helpful, but is not needed.)
– In the menu go to 'Advanced | Test' and fill in the number 14942209 in the box labeled 'Exponent to test'
– Let the program run for some time and at some point, minutes or hours, the system will freeze.
Intel has confirmed the presence of the bug, posting that "Intel has identified and released a fix and is working with external business partners to get the fix deployed through BIOS."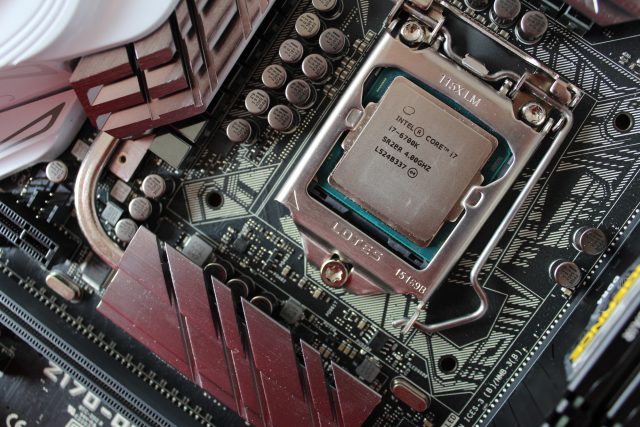 However, the vendor has stated that the matter isn't remote to computers running Prime95. Scientific and financial institutions are also known to handle complicated computing workloads so the problem could affect a number of industries.
Here's what Intel had to say:
"Intel has identified an issue that potentially affects the 6th Gen Intel Core family of products. This issue only occurs under certain complex workload conditions, like those that may be encountered when running applications like Prime95. In those cases, the processor may hang or cause unpredictable system behaviour."
Source:https://www.techworm.net/

Working as a cyber security solutions architect, Alisa focuses on application and network security. Before joining us she held a cyber security researcher positions within a variety of cyber security start-ups. She also experience in different industry domains like finance, healthcare and consumer products.