In 2014, Redmond reckoned Bitcoin was the future. It once also said that about Zune. Back in November 2014 Microsoft announced that it had struck a deal with an outfit called Bitpay that would let it accept Bitcoin in the Windows Store.
"For us, this is about giving people options and helping them do more on their devices and in the cloud," Eric Lockard, corporate vice president of Universal Store at Microsoft said at the time. "The use of digital currencies such as bitcoin, while not yet mainstream, is growing beyond the early enthusiasts. We expect this growth to continue and allowing people to use bitcoin to purchase our products and services now allows us to be at the front edge of that trend."
Lockard looks to have been wrong, because over the weekend Microsoft popped up a statement titled "Microsoft Store doesn't accept Bitcoin."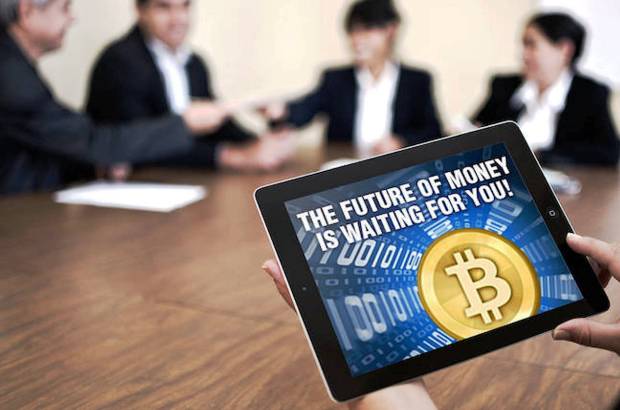 Bitpay is still operating and still offers a service that takes Bitcoin and transfers it into a bank account, so El Reg sees no reason to imagine a breakdown in the relationship between the company and Redmond is responsible for Microsoft's change of heart. Limited demand seems a more likely explanation: there's limited evidence of Bitcoin having grown too far beyond those "early enthusiasts" Lockard mentioned. Ransomware authors using the cryptocurrency as their preferred payment method presumably don't count as "mainstream adopters".
Microsoft's betting on Bitcoin in other ways, having created a blockchain-as-a-service offering in Azure.
For now, however, Redmond's retail experiment with cryptocurrency has ended, heaping a little more misery on Bitcoin after recent reports that transactions in the scrip are taking as much as a dozen hours to settle. Russia, meanwhile, is reportedly considering making the use of Bitcoin a criminal offence punishable by jail time. Local newswire Interfax reports a new Ministry of Finance proposal to make issuing Bitcoin punishable with seven years inside. The Ministry and Russia's central bank continue to examine whether Bitcoin and blockchain technology have a useful, officially-sanctioned, role in the Republic's affairs.
Source:https://www.theregister.co.uk/

Working as a cyber security solutions architect, Alisa focuses on application and network security. Before joining us she held a cyber security researcher positions within a variety of cyber security start-ups. She also experience in different industry domains like finance, healthcare and consumer products.