Hacker admits crime, faces up to five years in jail. The US Department of Justice (DOJ) announced on Tuesday, March 15, that it charged Ryan Collins, 36, of Lancaster, Pennsylvania, of illegally accessing the Gmail and Apple accounts of various celebrities in the famous "The Fappening" or "Celebgate" scandal.
FBI officials are saying that between November 2012 and September 2014, Collins had used spear-phishing emails made to look like they were coming from official Google and Apple accounts, luring victims to enter their account credentials on a fake website.
This site logged their usernames and passwords, which later allowed Collins to access the accounts and harvest personal information, including many nude photographs and videos.
The FBI is saying that Collins hacked 50 iCloud accounts and 72 Gmail accounts, most of which belonged to female celebrities, and in most cases used specialized software that allowed him to retrieve Apple iCloud backups and look for more data, not readily available in the account dashboards.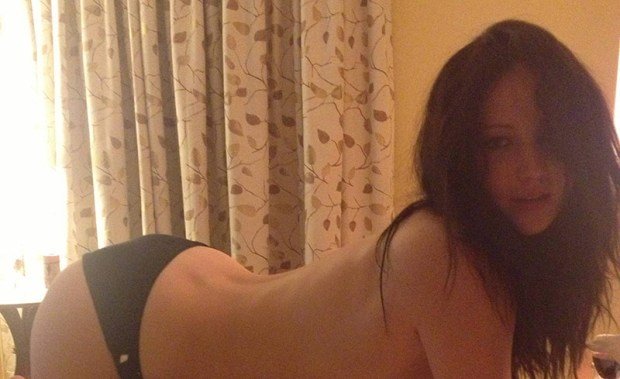 Collins has admitted to hacking accounts, not uploading photos
Collins has pleaded guilty to a felony violation of the Computer Fraud and Abuse Act, and part of his plea agreement will have his case transferred to a court near his home in Pennsylvania.
The hacker admitted only to hacking the accounts, but not to uploading the photos online. This doesn't mean he didn't do it, but only that he negotiated a lighter guilty plea, allowing US authorities to close the investigation faster.
The maximum sentence for his crime is five years in prison, but according to the same plea agreement, the prosecution will recommend the judge a prison term of 18 months. The judge is free to ignore this recommendation and set his own prison sentence.
Collins' sentencing date has not been set yet since he still needs to appear in court to enter a guilty plea first.
Fappening victims included celebrities such as Jennifer Lawrence, Rihanna, Scarlet Johansson, Gabrielle Union,  Kirsten Dunst, Ariana Grande, Jill Scott, Hope Solo, Hillary Duff, Jenny McCarthy, Kim Kardashian, Kaley Cuoco, Kate Upton, Victoria Justice, McKayla Maroney, and many others.
Source:https://news.softpedia.com/

Working as a cyber security solutions architect, Alisa focuses on application and network security. Before joining us she held a cyber security researcher positions within a variety of cyber security start-ups. She also experience in different industry domains like finance, healthcare and consumer products.