Listeners hear explicit audio caused when station equipment is commandeered. Some Tuesday morning listeners of KIFT, a Top 40 radio station located in Breckenridge, Colorado, were treated to a radically different programming menu than they were used to. Instead of the normal fare from Taylor Swift, The Chainsmokers, or other pop stars, a hack by an unknown party caused one of the station's signals to broadcast a sexually explicit podcast related to the erotic attraction to furry characters. The unauthorized broadcast lasted for about 90 minutes.
KIFT wasn't the only station to be hit by the hack. On the same day, Livingston, Texas-based country music station KXAX also broadcast raunchy furry-themed audio. And according to an article posted Wednesday by radio industry news site RadioInsight.com, the unauthorized broadcasts from a hobbyist group called FurCast were also forced on an unnamed station in Denver and an unidentified national syndicator.
"All in all the FurCast aired for an hour, possibly two," Jason Mclelland, owner and general manager of the KXAX Radio Group, wrote in an e-mail. "During that time they talked about sex with two guys and a girl in explicit details and rambled on with vulgar language not really having much of a point to the podcast. I'm assuming there was no real reason for this hack."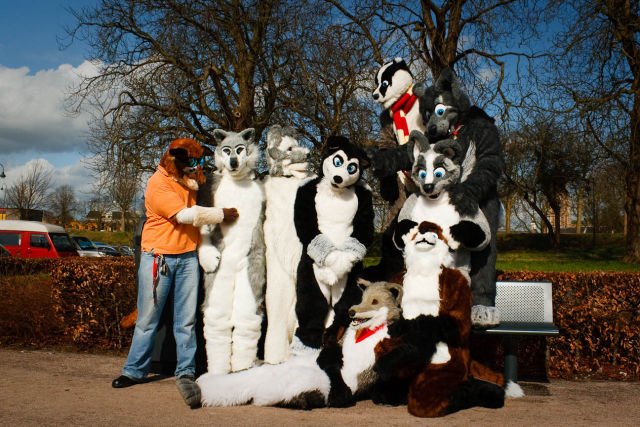 In the planning stages for some time
Mclelland said the hack was carried out by someone who managed to take control of an audio streaming device sold by a company called Barix. The account is consistent with the RadioInsight post, which said the string of unauthorized broadcasts was accomplished when attackers attempted to log in to large numbers of Barix boxes. When successful, the attackers locked out the rightful operators and caused the equipment to play Internet-accessible podcasts made available by FurCast, a hobbyist group dedicated to furry sex.
"This appears to have been in the planning stages for some time by the person doing it," an advisory published by the Michigan Association of Broadcasters said of the Barix system hack. "Apparently they have been accumulating passwords for some time. MAKE SURE that your password is of sufficient strength! Barix Boxes will take up to 24 characters…. In at least two cases six character passwords were cracked."
Members of the group responsible for the FurCast have also supported the explanation. In a post published Wednesday and updated Thursday, they report that starting on Tuesday morning, their streaming server was hit by "large numbers of IP addresses attempting to connect to our archive stream." Most of the connection requests identified themselves as being made by a "Barix Streaming Client." Most or all of the Barix boxes attempting to connect were listed on the search website Shodan, an indication that they were easy for hackers to find and then probe for weaknesses. FurCast members were able to thwart the attack by changing the Web addresses of podcasts the compromised streaming equipment attempted to play.
According to KIFT officials, the compromise hit a studio transmitter link used to send audio to a booster antenna and didn't affect broadcasts over the station's main signal. The furry podcast was streamed non-stop for an hour and a half over the auxiliary channel. "Our station was unable to regain control over the STL [studio transmitter link] until the station engineer actually traveled to the remote transmitter site and reprogrammed the system from that location," the station officials wrote.
It's not the first time hackers have caused a TV or radio station to make an unauthorized broadcast. In 2013, TV stations in California, Michigan, Montana, New Mexico, and Tennessee interrupted scheduled broadcasts to warn of an imminent zombie invasion, supposedly brought on when "bodies of the dead [were] rising from the grave and attacking the living." The cause of the compromise was most likely weaknesses in hardware used to deliver emergency alerts. The ease in compromising production broadcast gear is part of a much larger problem securing a variety of industrial control systems such as those used to control building elevators, heating systems, door locks, and fire alarms.
The Barix equipment that appears to have been targeted is susceptible to hacks when running factory default settings. The Michigan Association of Broadcasters' advisory suggests that users should change passwords to the Web interface and hide the devices behind firewalls that expose only the ports needed to receive the stream. The boxes are also an easy target when connected to a static IP address and no changes are made.
Source:https://arstechnica.com/

Working as a cyber security solutions architect, Alisa focuses on application and network security. Before joining us she held a cyber security researcher positions within a variety of cyber security start-ups. She also experience in different industry domains like finance, healthcare and consumer products.