US judge orders Apple to help FBI with iPhone unlocking in two more cases. And so the deluge begins! This is exactly what Apple was talking about when it opposed hacking San Bernardino shooter's iPhone 5c. Continuing its controversial effort to require Apple and other tech companies to help law enforcement authorities circumvent encryption, the U.S. Justice Department on Friday said it would keep fighting to compel Apple Inc. to crack an iPhone in a drug case in New York.
The Justice Department filed a letter in a US District Court on Friday telling a judge that it still wants Apple to extract pictures, text messages and other digital data from an iPhone used by someone accused of trafficking in methamphetamines.
According to a court filing unsealed on Friday, a U.S. magistrate judge in Boston in February ordered Apple to assist law enforcement officers in examining the iPhone of an alleged gang member.
The news comes after the government dropped legal action against Apple in the San Bernardino case, when it announced investigators had extracted data from the iPhone of a gunman with the help of an unnamed "outside party."
Timing in the Massachusetts case gave support to Apple's on-going argument that the US government was out to set legal precedent that would basically open a back door into all iPhones.
According to documents posted online Friday by the American Civil Liberties Union, a judge in Boston on February 1 ordered Apple to help police extract data from an iPhone confiscated last year from an alleged gang member.
The order was immediately challenged by Apple on legal grounds, and recommended the court that it could not unlock the handset because it was powered by iOS 9 software with updated security features.
After a complicated legal battle, the FBI had announced last month that it no longer required Apple's assistance to crack open the iPhone as it had found a way of doing so. The FBI had enlisted the help of a third party to unlock the iPhone 5c. As a result, the court suspended the encryption hearing.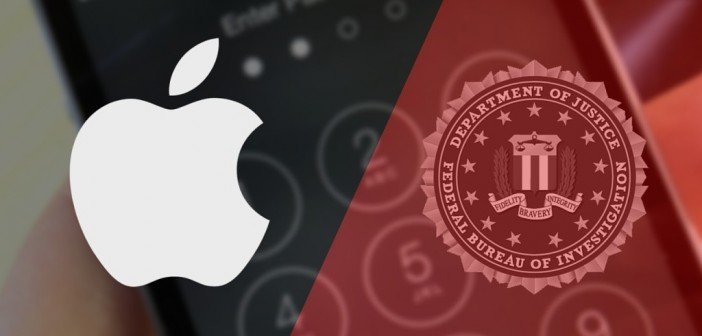 While several observers were of the belief that this was a sign that the government would finally back off from the case and stop pursuing Apple, a letter filed at a federal court in Brooklyn, New York, reveals that it has other plans.
Key questions remain about how much access law enforcement should have to encrypted devices and how to balance security issues with user privacy rights.
"The government's application is not moot and the government continues to require Apple's assistance in accessing the data that it is authorized to search by warrant," notes the filing in the New York case.
Apple lawyers said they were disappointed by what amounted to an appeal by the government, arguing anew that it was an attempt to set a troubling legal precedent and not really a pursuit of vital information for fighting crime.
In the New York case, the accused drug trafficker confessed and is set to be sentenced, Apple attorneys said. Apple is being asked to extract data from an iPhone for sentencing purposes.
In the San Bernardino case, in contrast, the government called on Apple to create a new tool to bypass iPhone security systems to crack into an iPhone used by one of the shooters in a December rampage that left 14 dead.
An attorney for Apple revealed that while the Cupertino-based company was disappointed by the government's move, it was not surprised that the Justice Department plans to continue the fight in New York despite conceding in the California court.
In the New York case, the accused drug trafficker confessed and is set to be sentenced, Apple attorneys said. Apple is being asked to extract data from an iPhone for sentencing purposes.
The lawyer also stated that the Justice Department's appeal contradicted the FBI's assertions that the case was only about a single handset and the desire to thwart such attacks in the future.
Apple is scheduled to file court papers opposing the appeal made by the Justice Department by April 15.
Source:https://www.techworm.net/

Working as a cyber security solutions architect, Alisa focuses on application and network security. Before joining us she held a cyber security researcher positions within a variety of cyber security start-ups. She also experience in different industry domains like finance, healthcare and consumer products.