Sabu aka Hector Xavier Monsegur says he helped Turkish hacker group RedHack gain unauthorised access to servers. Everybody who is linked with the online hacktivist group knows Sabu aka Hector Xavier Monsegur. Sabu was the chief informant of the FBI team that brought another Anonymous member, Jeremy Hammond in.
Sabu has claimed that the U.S. government disregarded his interactions with the Turkish hacker group RedHack, with which he brokered an alliance with his own group, AntiSec.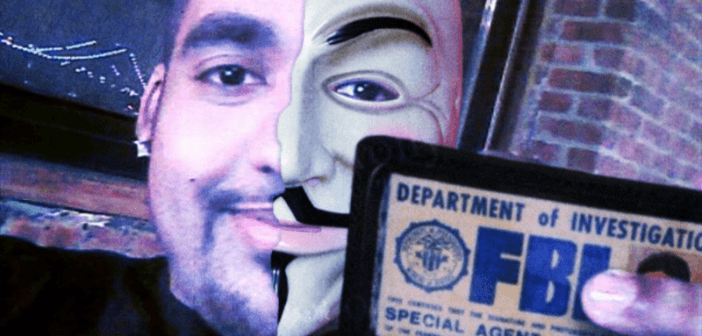 Sabu, formerly a hacktivist when caught by the FBI in June 2011, was given a choice of collaborating in taking down other hacktivists as an FBI informant. Sabu chose to be an informant and proved to be an efficient asset for FBI, playing a key role in the arrest of Jeremy Hammond, a wanted hacker with Anonymous at the time.
A 2014 Daily Dot report based on the court reports and chat logs said that Sabu directed Hammond to hack hundreds of websites outside the United States, including Turkish government website servers. Monsegur contacted a member of RedHack in a chatroom on Jan. 25, 2012, and Hammond passed on the unauthorized access to these servers to RedHack.
Sabu is a much talked about man in Ankara after news surfaced in Turkish about his connections with U.S. Attorney Preet Bharara. Bharara was the key person in getting Iranian-Turkish businessman Reza Zarrab arrested in Miami last month. Zarrab was arrested on allegations of evading U.S. sanctions on Iran. Bharara was the same U.S. attorney who released Monsegur in return for his cooperation with the FBI in 2014.
"I highly doubt the U.S. government cared much that I had interactions with RedHack. The U.S. government was more concerned with attacks focused towards U.S. infrastructure," Sabu told Daily Sabah via email about his role in helping RedHack.
The Turkish hacking group, RedHack remains the number one enemy of the Turkish government. RedHack was able to infiltrate Turkish police websites, the Interior Ministry website and the Turkish Land Forces Command website in spring, 2012. Sabu apparently helped them with gaining unauthorised access to these websites. FBI knew about RedHack hacking campaigns but did nothing to warn the Turkish authorities.
Daniel Stuckey, an American writer who also published articles about Monsegur and his activities, said on Twitter, "The FBI did not care nor closely monitor these Turkish hacks. Hacks of foreign countries were happening more because FBI wanted hacks of US targets to stop."
 Source:https://www.techworm.net/

Working as a cyber security solutions architect, Alisa focuses on application and network security. Before joining us she held a cyber security researcher positions within a variety of cyber security start-ups. She also experience in different industry domains like finance, healthcare and consumer products.