Hacktivists spring into action following another mysterious police shooting that ends with someone's death. Friday afternoon, members of the New World Hackers (NWH), one of Anonymous' divisions, launched DDoS attacks against the city of Denver's website (denvergov.org), taking the government portal down for the rest of the day.
The assault continued the next day when hackers focused their attention on the Bank of Denver (thebankofdenver.com).
According to NWH members, both attacks were retaliation for a controversial police shooting after which Dion Avila Damon lost his life after suffering several gunshot wounds.
Another controversial police shooting incident
The shooting took place on April 12, 2016, near the Denver Art Museum at the intersection of 14th & Bannock. Damon had just dropped off his wife and child, when a police SWAT team pulled from behind and tried to serve a warrant for Mr. Damon's arrest.
Details get blurry, but the suspect was shot at least seven times through the front windshield with his wife and child nearby. Damon was pronounced dead at the scene.
In a press conference after the shooting, Denver police chief said Damon was a suspect in a robbery case and that investigators did not determine if Damon fired at the police or that he had a gun. According to Denver reporters from Unicorn Riot, shots were fired as soon as police officers exited their vehicles.
In an interview with FOX31 Denver, Damon's wife said that her husband dropped her off to pay a traffic fine at the local courthouse and that she told cops that her husband was unarmed when police arrived.
Anonymous have intervened before
This is not the first time when Anonymous hackers have gone after US police officers. In February, Anonymous leaked the personal details of 52 officers and employees of the Cincinnati Police Department after the controversial death of Paul Gaston.
The group also doxed Javier Ortiz, a Miami police officer and the local leader of the Miami FOP (Fraternal Order of Police) union, who released the personal details of a woman who complained about another cop speeding on the highway. On social media, Mr. Ortiz asked friends and followers to call her and give her a piece of their mind.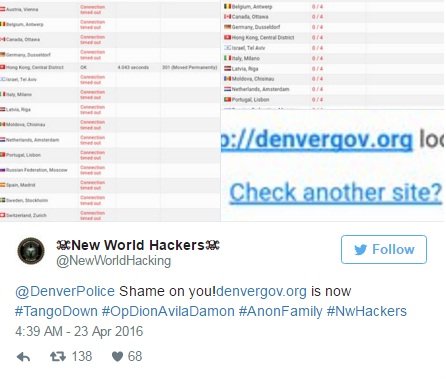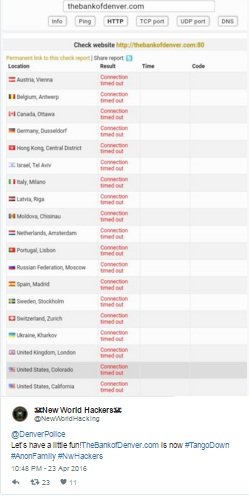 Source:https://news.softpedia.com/

Working as a cyber security solutions architect, Alisa focuses on application and network security. Before joining us she held a cyber security researcher positions within a variety of cyber security start-ups. She also experience in different industry domains like finance, healthcare and consumer products.