The FBI sent out a PSA just over a month ago warning us all about the risks of car hacking, but drivers in Michigan may not have to worry about that too much after all. If two new bills pass through the state's Senate, hackers of electronic vehicle systems could face a sentence of up to life in prison.
According to reports by Automotive News, these are the first of several bills on car hacking expected to make it into the Michigan Senate. If passed, it would become a felony for a person to "intentionally access or cause access to be made to an electronic system of a motor vehicle to willfully destroy, damage, impair, alter or gain unauthorized control of the motor vehicle."
The hacking proposals, Senate Bills 927 and 928, went to the Senate's judiciary committee. Automotive News cited Sen. Mike Kowall, a sponsor of the bills, as saying he wants to be "proactive on this and try to keep up with technology" rather than waiting for something bad to happen. FromAutomotive News: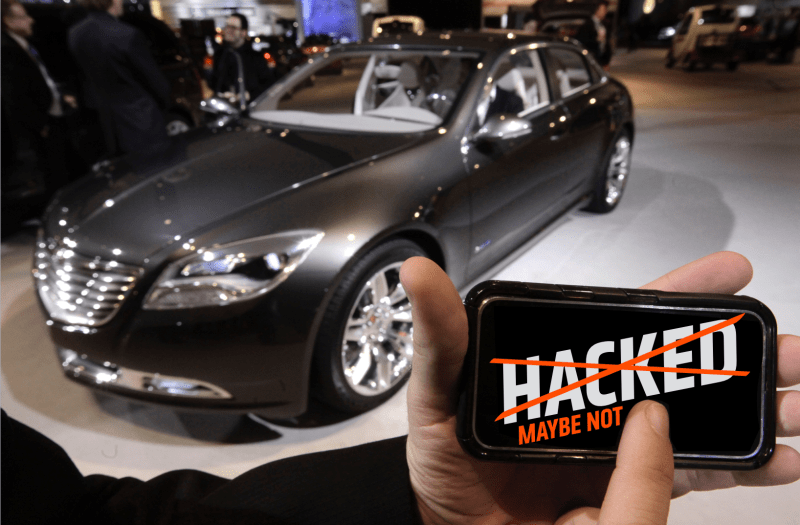 "I hope that we never have to use it," Kowall said. "That's why the penalties are what they are. The potential for severe injury and death are pretty high."
When viewing hacking in that context, it's also important to remember that not all hacking is dangerous. According to the PSA sent out by the FBI, the biggest hacks can be done at slower speeds—at 10 to 15 mph, hackers can shut down engines, control steering and disable brakes. At any speed, hackers can take over door locks, turn signals, tachometers, radios, HVACs and GPS systems.
With the recall of 1.4 million Fiat Chrysler vehicles in 2015, there's no doubt that car hacking is real. Whether or not hacking will be punishable by life in prison—at least, in Michigan—it looks as if we'll find out soon.
Source:https://jalopnik.com/

Working as a cyber security solutions architect, Alisa focuses on application and network security. Before joining us she held a cyber security researcher positions within a variety of cyber security start-ups. She also experience in different industry domains like finance, healthcare and consumer products.