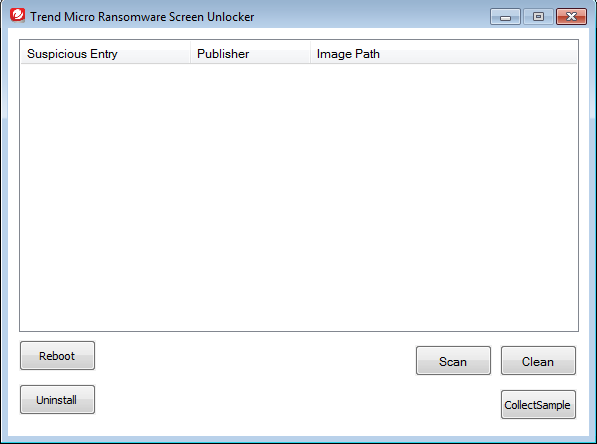 With so much attention focused on the file encrypting-type ransomware it's easy to forget the simpler variety, which pops up when your PC boots and won't allow access to your system until you pay up.
Even these basic infections can sometimes be tricky to remove, but Trend Micro offers a couple of tools which may be able to help.
The first step is to see whether you can boot into Safe Mode with Networking.
In Windows 10, for example, hold down shift while you click Power > Restart at the sign-in screen, click Troubleshoot > Advanced options > Startup Settings > Restart, and choose Safe Mode with Networking.
If that works, grab a copy of Trend Micro Ransomware Screen Unlocker and install it on the infected PC. (If it doesn't, keep reading, there's another option.)
Windows XP users, beware: Trend Micro warns you should "make sure to uncheck 'Protect my computer and data from unauthorized program activity' before running the tool".
Once you're set up, reboot to the normal lock screen message, and you should be able to launch Trend Micro Ransomware Screen Unlocker Tool by pressing Left CTRL + ALT + T + I.
A very simple console appears. Click Scan to look for the threats, "Fix Now" to remove anything found, click Reboot and your system should be back to normal.
If this doesn't work, or you couldn't access Safe Mode with Networking, Trend Micro Ransomware Screen Unlocker for USB allows running the disinfection process from a bootable USB key.
The download works like any other rescue disc builder. Run it, point the program at a USB key and it'll create a bootable environment (beware, any existing data on the drive will be overwritten).
Booting from the key gets you to the same straightforward console, where hopefully the "Scan", "Fix" and "Reboot" options will restore access to your PC.
There's nothing new about bootable antivirus rescue environments, of course, and we're unsure whether this one is any better than the others. Still, it's certainly easier to use than most, and if you're having trouble accessing your PC then maybe it can help.
Trend Micro Ransomware Screen Unlocker and Trend Micro Ransomware Screen Unlocker for USB are available for Windows XP and later.
Source:https://betanews.com/

Working as a cyber security solutions architect, Alisa focuses on application and network security. Before joining us she held a cyber security researcher positions within a variety of cyber security start-ups. She also experience in different industry domains like finance, healthcare and consumer products.