Donald Austin is the main suspect behind the kernel.org security breach that took place in the summer of 2011.Donald Ryan Austin, 27, of El Portal, Florida, was charged yesterday with hacking servers belonging to the Linux Kernel Organization (kernel.org).
According to a four-count indictment, Austin gained access to server credentials used by an individual associated with the Linux Kernel Organization.
Austin used the credentials to access four kernel.org servers located in a Bay Area data center, modified server configurations and installed rootkits and other trojans.
Linux Kernel Organization administrators detected the intrusion and called on the FBI to investigate the incident.
FBI agents tracked down the intrusion to Austin, and a federal grand jury issued a four-count indictment on June 23, 2016.
Austin arrested this past Sunday
Officers from the Miami Shores Police Department arrested Austin during a routine traffic stop last Sunday, on August 28, 2016.
The suspect made an initial appearance in a Miami court on Monday, and officials unsealed the indictment the following day.
Austin appeared in court yesterday again, where a judge set bail for $50,000 and scheduled the next court appearance for September 21, 2016, in a San Francisco federal court. The suspect was released on bond.
For his crimes, Austin faces a maximum sentence of ten years in prison, a fine of $250,000, and any other restitution.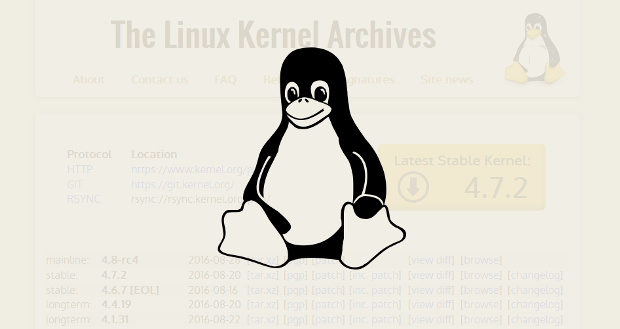 The Linux Kernel Organization manages Linux Kernel development and the kernel.org website. The Linux Kernel Organization is different from the Linux Foundation, which is a separate nonprofit foundation that supports the former.
Is Austin the hacker behind the 2011 kernel.org incident?
Back in 2011, the kernel.org website was hacked by an unknown attacker, who used a volunteer's credentials to install the Phalanx rootkit along with other trojans capable of logging passwords and other malicious actions.
It took the kernel.org team 17 days to discover the hack, and administrators never released an incident report detailing the data breach.
Five years later, there are still very few details available about what really happened back then. With all the currently available information, Austin seems to be the main suspect behind the 2011 kernel.org security breach.
Source:https://news.softpedia.com/

Working as a cyber security solutions architect, Alisa focuses on application and network security. Before joining us she held a cyber security researcher positions within a variety of cyber security start-ups. She also experience in different industry domains like finance, healthcare and consumer products.