Short Bytes: After WhatsApp, Facebook has now implemented end-to-end encryption option in its Messenger app. Users need to enable the Secret Conversation option to get started. This feature also comes with a self-destruct option for extra security. By following some simple steps, you can enable this option on your device.
Working towards the same goal of security, recently, Fossbytes implemented end-to-end HTTPS encryption on its influential media platform. The need for end-to-end encryption is something that can't be questioned in the present scenario. All messaging apps and email providers must implement this feature to offer more secure services to the users. Earlier today, we wrote about the lack of encryption in Yahoo emails and how they helped the U.S. government read emails of the users.
Last spring, popular IM app WhatsApp rolled out the largest end-to-end encryption in messaging industry. Facebook, WhatsApp's parent, has decided to implement the same feature in its popular Messenger app. A couple of days ago, Facebook also rolled out a lite version of the same Messenger app.
This feature of encrypted messages is called Secret Conversations that'll benefit all 900 million Facebook Messenger users. This feature lets a person choose an option to encrypt the messages. As a result, no one, not even Mark Zuckerberg or NSA, can read the messages except the people using the end devices.
The Secret Conversations use the Signal encryption protocol. It's available in the updated iOS and Android Messenger apps.
However, these Secret Conversation threads aren't Secret by default. You need to perform some simple steps to get it done and secure your important communications. Enabling this option is worth it. So, let's take a look at how to do this:
How To Encrypt Your Facebook Messages?
1. To encrypt your Facebook messages, you need to open Messenger and select the profile icon from the menu. Now look for the Secret Conversation options.
2. Tap on the Secret Conversation option.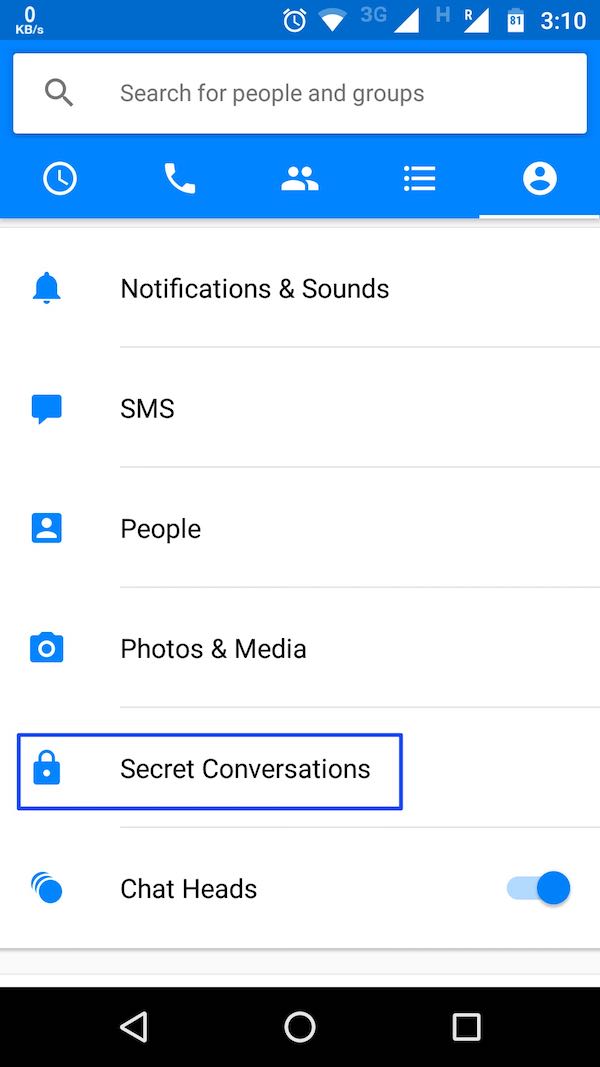 3. Toggle the Secret Conversations On. It'll show a small popup telling that "This will be the only device you can send and receive messages." This means that you can set up the encrypted messages on only one device. To proceed, tap Tun On in the pop-up.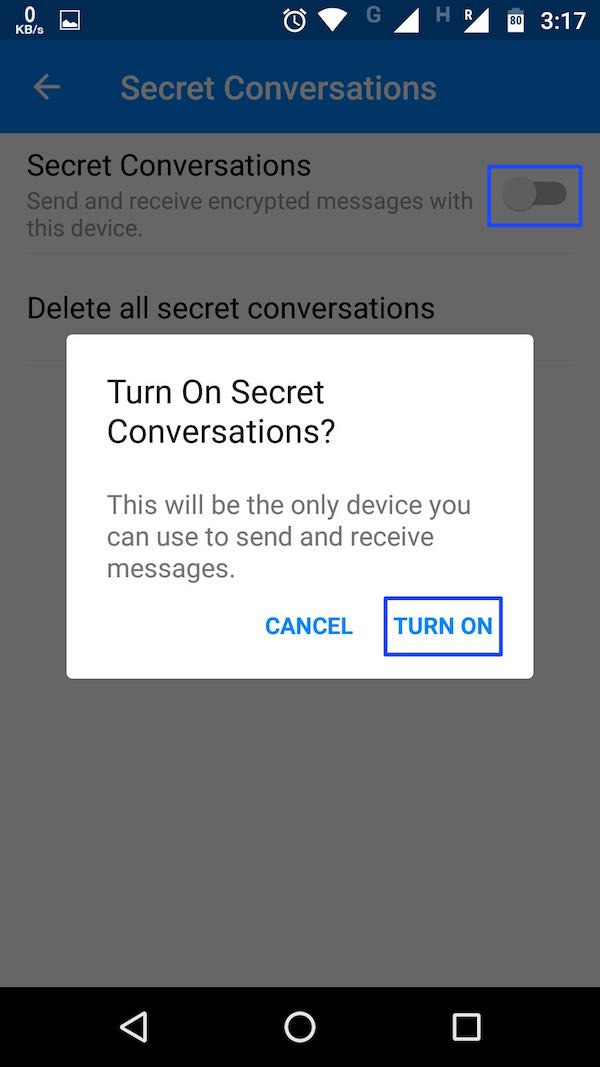 4. Now come back to the Messenger home screen and tap on the Write Message bottom. This option might be present at top or bottom locations, depending on your device (Android or iOS).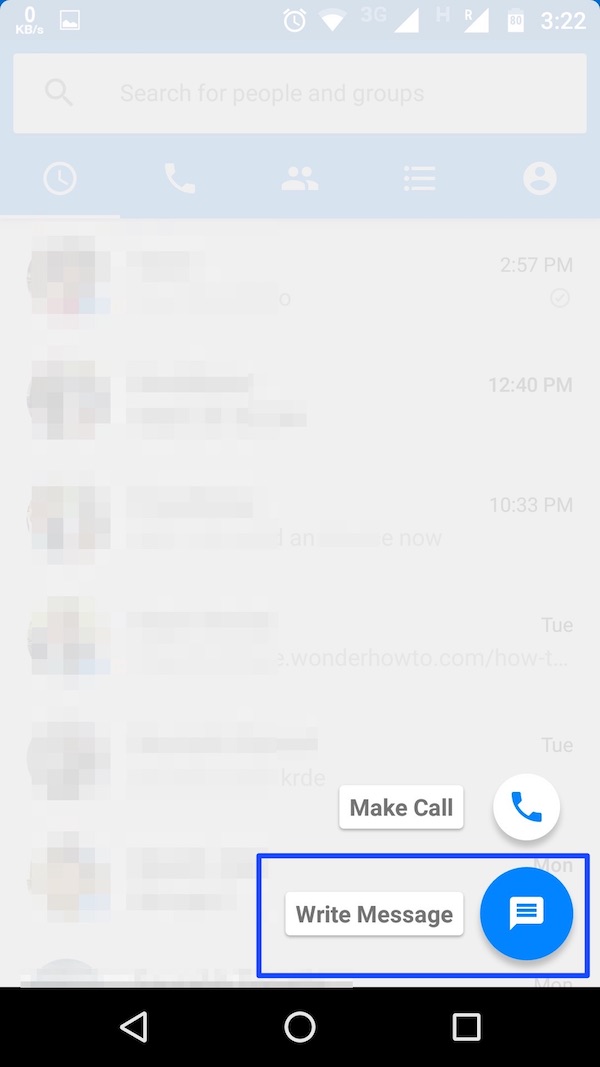 5. From the top right corner, choose the secret message option. Turn it on.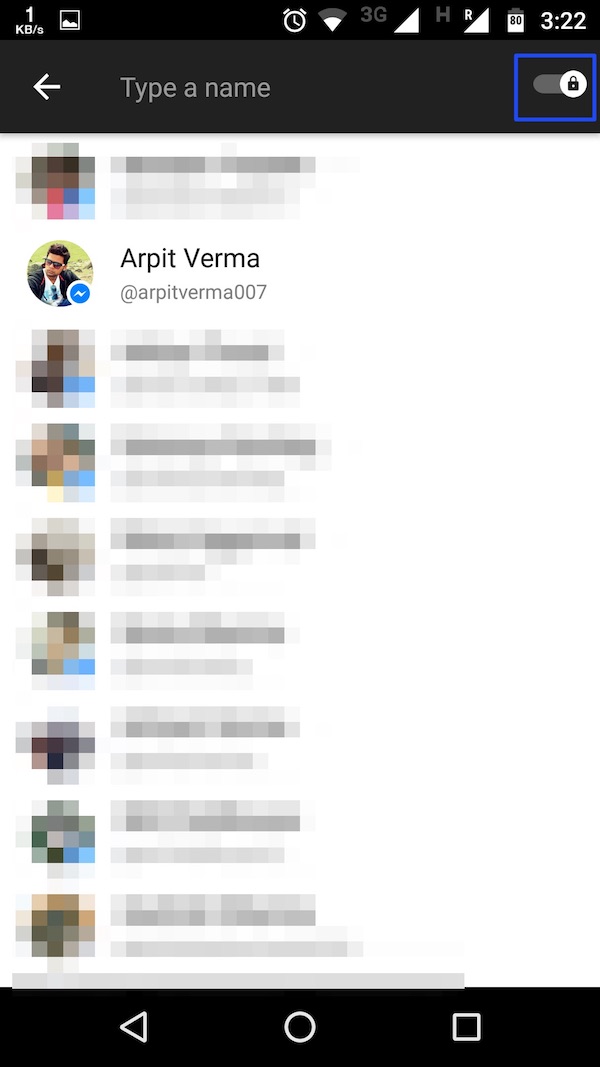 6. Now you are ready to chat with a friend. Select a friend and get started.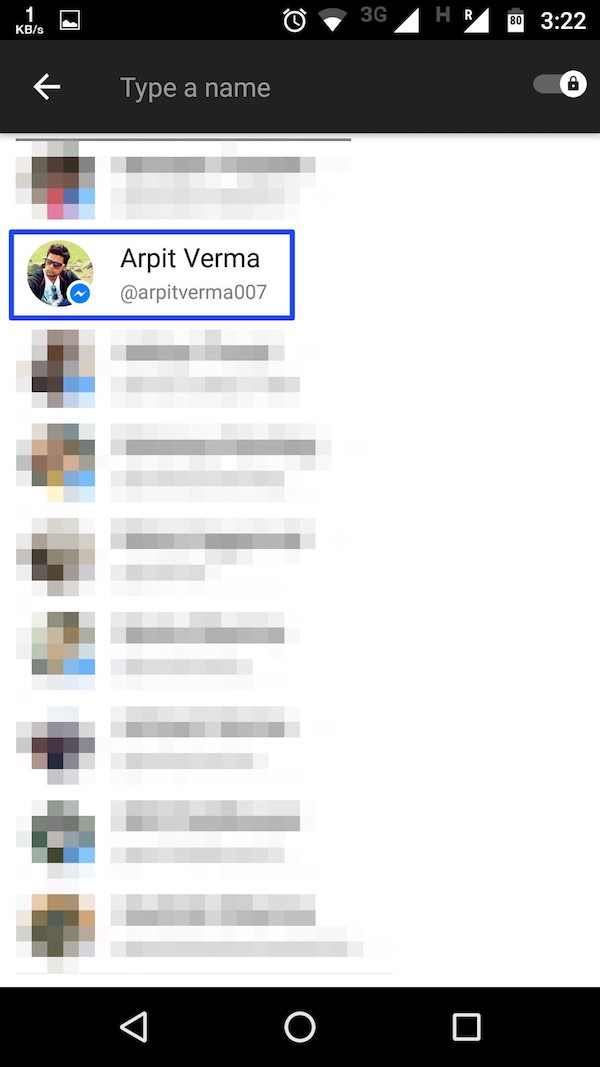 7. Please note that if your friend hasn't enabled the Secret Conversations option, he/she won't be able to see them. So, ask them to turn it on.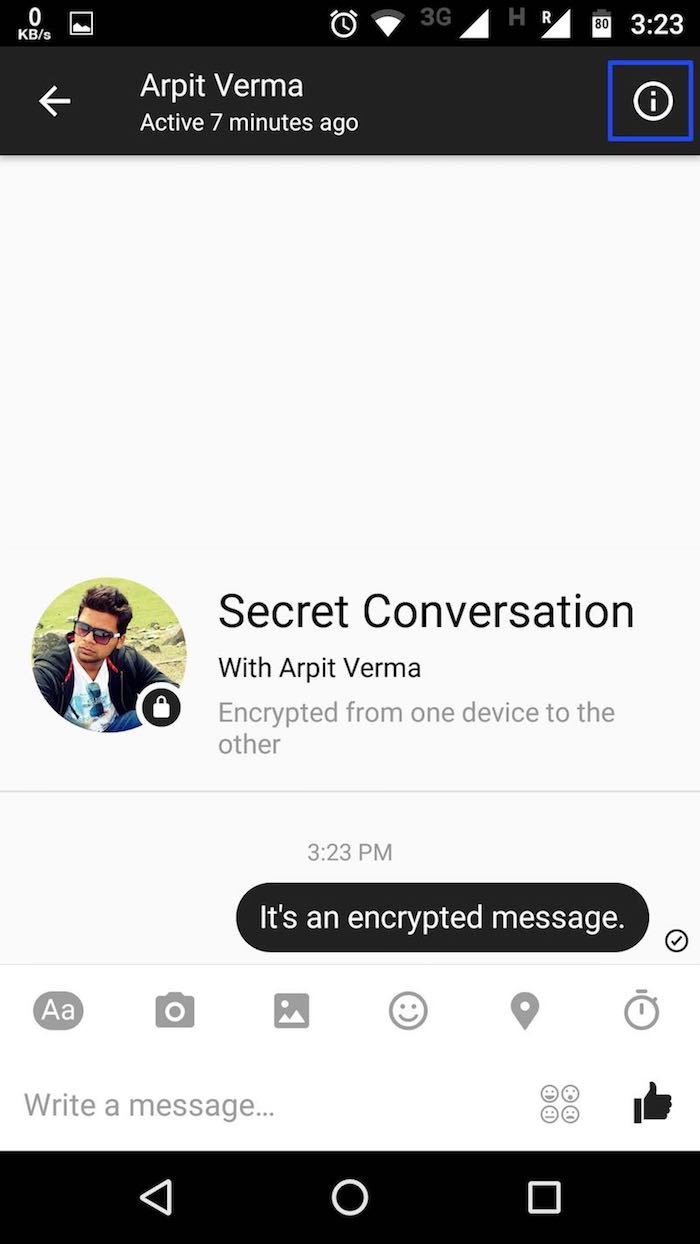 8. Encrypted messages on Messenger also come with an option to self-destruct the texts. You just need to tap on the clock icon to send the message with self-destruct option.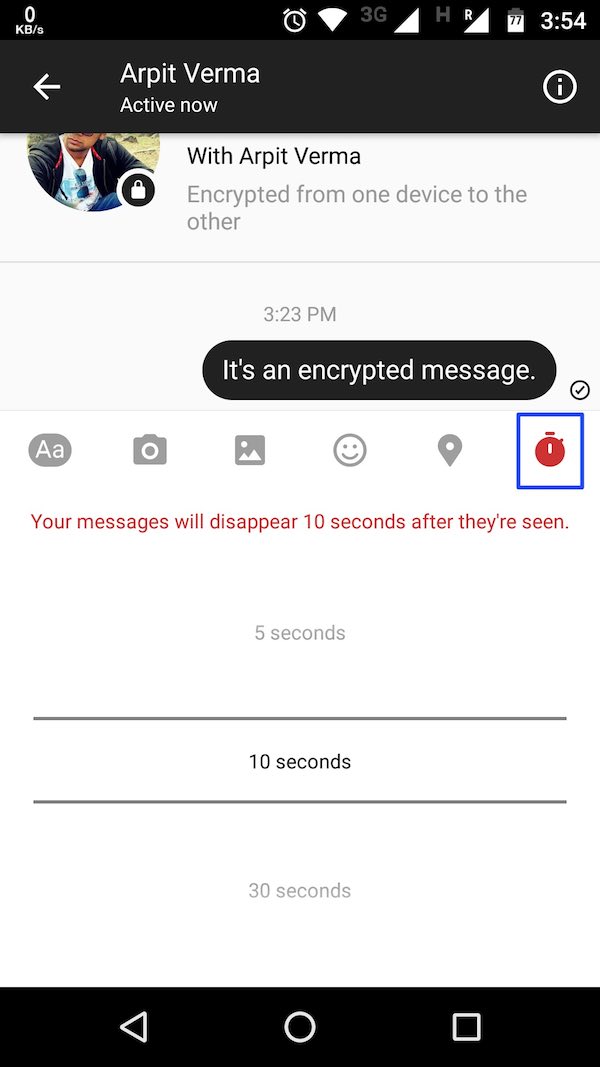 9. From the top right corner in a Secret Conversation, you can see the Device Keys and compare it with the ones on your friend's device to ensure the security of the chat.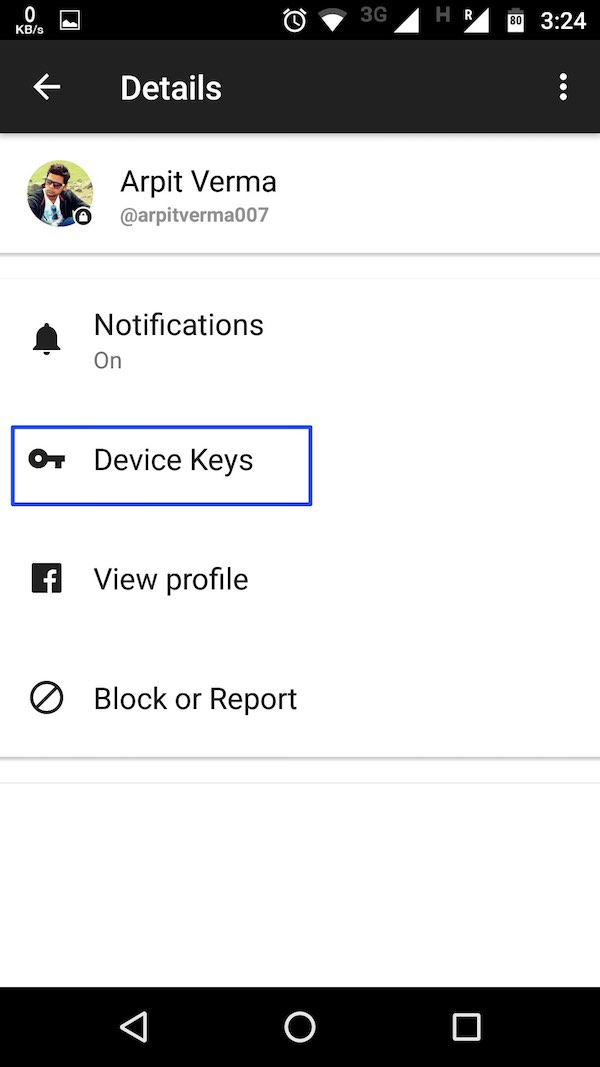 Source:https://fossbytes.com

Working as a cyber security solutions architect, Alisa focuses on application and network security. Before joining us she held a cyber security researcher positions within a variety of cyber security start-ups. She also experience in different industry domains like finance, healthcare and consumer products.