A surprising number of critical infrastructure participants do, too, study finds. A surprisingly large number of critical infrastructure participants—including chemical manufacturers, nuclear and electric plants, defense contractors, building operators and chip makers—rely on unsecured wireless pagers to automate their industrial control systems. According to a new report, this practice opens them to malicious hacks and espionage.
Earlier this year, researchers from security firm Trend Micro collected more than 54 million pages over a four-month span using low-cost hardware. In some cases, the messages alerted recipients to unsafe conditions affecting mission-critical infrastructure as they were detected. A heating, venting, and air-conditioning system, for instance, used an e-mail-to-pager gateway to alert a hospital to a potentially dangerous level of sewage water. Meanwhile, a supervisory and control data acquisition system belonging to one of the world's biggest chemical companies sent a page containing a complete "stack dump" of one of its devices.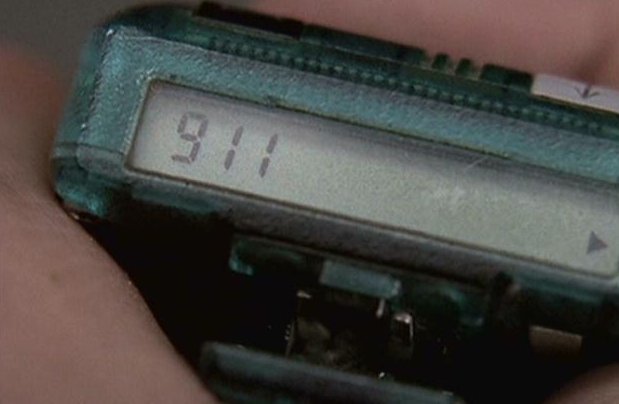 Other unencrypted alerts sent by or to "several nuclear plants scattered among different states" included:
Reduced pumping flow rate
Water leak, steam leak, radiant coolant service leak, electrohydraulic control oil leak
Fire accidents in an unrestricted area and in an administration building
Loss of redundancy
People requiring off-site medical attention
A control rod losing its position indication due to a data fault
Nuclear contamination without personal damage
In their Tuesday report titled Leaking Beeps: Unencrypted Pager Messages in Industrial Environments, Trend Micro researchers wrote the following:
We were surprised to see unencrypted pages coming from industrial sectors like nuclear power plants, substations, power generation plants, chemical plants, defense contractors, semiconductor and commercial manufacturers, and HVAC. These unencrypted pager messages are a valuable source of passive intelligence, the gathering of information that is unintentionally leaked by networked or connected organizations.
The report continued:
Taken together, threat actors can do heavy reconnaissance on targets by making sense of the acquired information through paging messages. Though we are not well-versed with the terms and information used in some of the sectors in our research, we were able to determine what the pages mean, including how attackers would make use of them in an elaborate targeted attack or how industry competitors would take advantage of such information.

The power generation sector is overseen by regulating bodies like the North American Electric Reliability Corporation (NERC). The NERC can impose significant fines on companies that violate critical infrastructure protection requirements, such as ensuring that communications are encrypted. Other similar regulations also exist for the chemical manufacturing sector.
Despite the sensitivity of the data and the confidentiality requirements state and federal governments impose on many of the companies, the pages were easy to intercept. Using a technology known as software defined radio and a $20 dongle, the researchers were able to monitor pages in real time. Besides safety alerts, other examples of sensitive information transmitted included the names and e-mail addresses of employees (including high-ranking executives), delivery tracking numbers, and project names.
The data could be used by hackers who want to target a particular plant or facility. An attacker, for instance, who knew of a mechanical failure in progress could use that knowledge to mount a convincing social-engineering ploy or even gain physical access. Names and e-mail addresses of personnel could also enable spear phishing campaigns.
The researchers also demonstrated that it's trivial to inject counterfeit messages into the paging systems used by many of the organizations they monitored. The spoofed messages worked on systems using both the Post Office Code Standardization Advisory Group protocol and another one known as FLEX. The spoofing simulation was performed in a secure environment to ensure the bogus messages weren't received by real pager systems.
It's ironic that light-weight text messaging programs such as Signal or WhatsApp contain more privacy controls than the alert mechanisms used by many nuclear plants and other critical infrastructure providers. Part of the appeal is the ability of pagers to communicate in areas where cellular frequencies are weak or nonexistent, often with extremely low power requirements. Another reason, no doubt, is the tendency in certain industries to use dangerously antiquated equipment. If these companies can't curb these practices on their own, regulators should do it for them.
Source:https://arstechnica.com/

Working as a cyber security solutions architect, Alisa focuses on application and network security. Before joining us she held a cyber security researcher positions within a variety of cyber security start-ups. She also experience in different industry domains like finance, healthcare and consumer products.