BackBox Linux 4.7 Distro with Kernel 4.4 LTS and updated hacking tools released. After being in development for a couple of months, the BackBox distro based on Linux 4.7 and Kernel 4.4 LTS is now available for download to hackers and security researchers. BackBox Linux is an Ubuntu-based operating system that is developed mainly for hacking and penetration testing and figures at the top of the charts on hacking Linux distros.
The updated BackBox Linux 4.7 comes with upgrade to the kernel package to the long-term supported Linux 4.4 series, as well as various of the pre-installed hacking tools as follows :
Beef
Metasploit
openVAS
Social-Engineer Toolkit – setoolkit
sqlmap
WPScan
According to the developers, the newly released BackBox Linux 4.7 is a minor maintenance update to keep the operating system stable and reliable until they release BackBox Linux 5.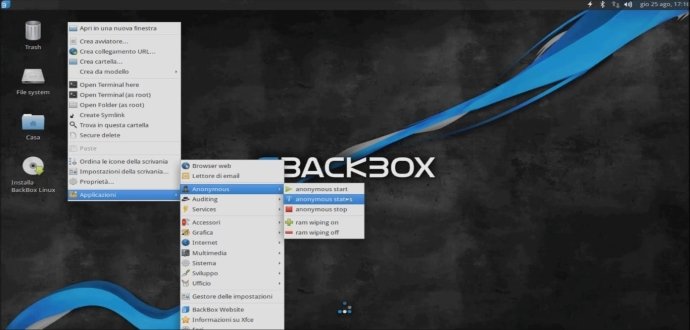 BackBox Linux 4.7 download
If you are a hacker or a security researcher, you should have this distro on your computer. The developers recommend at least 1GB RAM and 10GB disk for BackBox Linux 4.7 installation. You can burn the ISO images on a DVD-ROM or use a USB drive for the same.
The ISO images for 32-bit and 64-bit systems can be found on the official website of BackBox Linux >  backbox.org/download
How to upgrade from an older version (BackBox 4.x)
To perform an upgrade to the latest version, the BackBox Linux 4.x users need to run the following command:
sudo apt-get update
sudo apt-get dist-upgrade
sudo apt-get install -f
"We thought to release a new minor version to give our users the opportunity to have a stable and up-to-date system until the next official major release, i.e. BackBox 5, still under development," read the announcement page. "In this release, we have fixed some minor bugs, updated the kernel stack, base system and tools."
Source:https://www.techworm.net/

Working as a cyber security solutions architect, Alisa focuses on application and network security. Before joining us she held a cyber security researcher positions within a variety of cyber security start-ups. She also experience in different industry domains like finance, healthcare and consumer products.