The FBI arrested this past week Sean Krishanmakoto Sharma, 26, from La Canada, California, for launching DDoS attacks against Chatango, an online chat service.
According to court documents, Sharma, who is a USC graduate, purchased DDoS firepower from Xtreme Stresser, an online DDoS-for-hire service.
He used this service to attack Chatango and brought down the company's services on different occasions for a two-month period, between November 6, 2014 and January 20, 2015.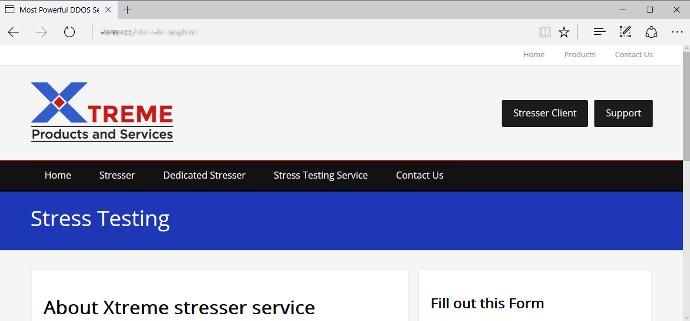 Sharma banned from using VPN, accessing hacking forums
Investigators estimate that total damages caused by his attacks at over $5,000. If found guilty, Sharma faces up to ten years in prison, up to three years of supervised release, and/or a fine.
Sharma is now free on a $100,000 bail. As part of his bail release agreement, Sharma is banned from accessing certain sites such as HackForums and tools such as VPNs.
Usually, a man accused of Sharma's crimes would be barred completely from going online or using a computer, but Sharma is a computer programmer and enrolled in a master's program in computer science at USC, so a ban like this would prevent him from making a living and finishing his studies.
Sharma's arrest is part of Operation tarpit
Sharma's arrest is part of a bigger operation against DDoS-for-Hire services, called Operation Tarpit.
Coordinated by Europol, Operation Tarpit took place between December 5 and December 9, and concluded with the arrest of 34 users of DDoS-for-hire services across the globe, in countries such as Australia, Belgium, France, Hungary, Lithuania, the Netherlands, Norway, Portugal, Romania, Spain, Sweden, the United Kingdom and the United States.
Sharma was arrested by the FBI on December 9. Most suspects arrested in Operation Tarpit are under the age of 20, much younger than Sharma.
It is currently unknown if the FBI has data on other Xtreme Stresser customers.
 Source:https://www.bleepingcomputer.com/

Working as a cyber security solutions architect, Alisa focuses on application and network security. Before joining us she held a cyber security researcher positions within a variety of cyber security start-ups. She also experience in different industry domains like finance, healthcare and consumer products.