Short Bytes: Pattern lock on Android smartphones is probably the quickest and easiest way to gain access to the device. A group of researchers has a created a computer vision algorithm which is capable of cracking complex pattern locks with an accuracy of 87.5% after analyzing a video recording. As a protective measure, you can use fingerprint input method on your smartphone.
Afew days ago, Fossbytes wrote about the list of the most popular (dumbest) passwords of 2016. You might be wise enough to consider a tough password for your devices and online accounts. But if you think that pattern lock is more secure than common passwords, your thinking will change after reading this story.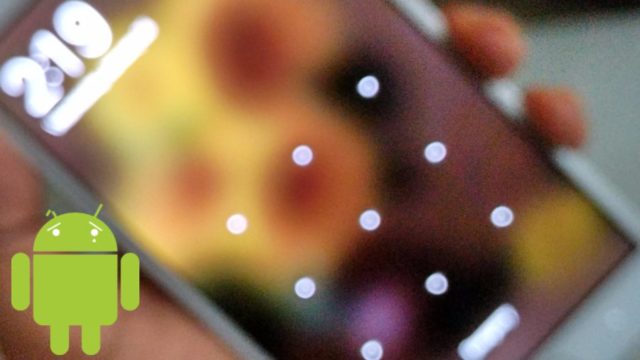 According to a new research published on Phys.org, it possible to crack a smartphone's pattern lock in around five attempts, after which the device gets locked. It is possible by recording a video of people entering pattern lock on their phone.
The story isn't as childish as it sounds. You're not supposed to decipher the pattern from the video afterward. But a computer vision algorithm developed by the researchers – from Lancaster University, Northwest University of China, and the University of Bath – is assigned to do this task.
The algorithm can work with an accuracy of more than 80 percent for complex patterns and crack them in 5 attempts. In fact, they were able to crack simple pattern in the first attempt with 60 percent accuracy.
The software doesn't even need to look at the screen to crack the pattern lock. It understands the movements of user's fingers relative the smartphone from the video. After analyzing a video, the algorithm suggests a bunch of possible patterns.
Overall, a total of 120 unique patterns were checked. The researchers note that patterns involving more lines and complex shapes are easier for the algorithm to crack.
The attack can be done on any smartphone. Pattern locks are primarily used on the smartphones running the Android operating system. In the case of iOS devices, Pin lock is mostly used.
How to protect yourself?
It would be hard to protect your Android or any other smartphone from the digital eyes out there in the wild. Recording a video of you entering your pattern lock on your Android smartphone is an easy task for any shoulder surfer in subways.
If we consider a practical scenario, even if a person records a video, it would be hard to gain physical access to your smartphone.
If your Android smartphone has a fingerprint sensor, you can prefer it over the pattern lock. Alternatively, you can cover your fingers while entering the pattern lock. Moreover, keeping a simple pattern lock help as the algorithm finds it difficult to crack.
Source:https://fossbytes.com/

Working as a cyber security solutions architect, Alisa focuses on application and network security. Before joining us she held a cyber security researcher positions within a variety of cyber security start-ups. She also experience in different industry domains like finance, healthcare and consumer products.