One of the Anonymous hackers who exposed the Steubenville High School rape case in 2012, was sentenced yesterday to two years in prison by a judge in Lexington, Kentucky.
Deric Lostutter, 29, of Winchester, Kentucky used the nickname of KYAnonymous, and together with Noah McHugh, a.k.a. JustBatCat, formed the KnightSec hacking crew that in 2012, hacked into the fan website of the Steubenville High School football team.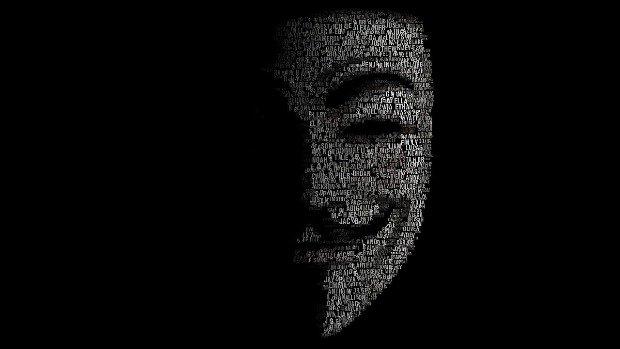 KnightSec's involvement in the Steubenville case
The sexual assault case was already getting national attention by that time, but KnightSec defaced the hacked website and left a message threatening to expose the names of those involved in the assault, and of various school and law enforcement officials, which the hackers believed had covered up the case.
They followed through with their threats at the start of 2013, when they leaked videos from the night of the sexual assault, which they found stored on the hacked website.
The videos sparked a wealth of interest in the case from national media, and KnightSec followed through with a series of interviews for CNN, Rolling Stones, and others.
KnightSec's hacking activity and interference in the case's criminal investigation led to the FBI picking up their trail. This didn't take too long, and by June 2013, the FBI had raided the homes of Lostutter and McHugh.
Lostutter will spend more time in jail than one of the rapists
Authorities filed charges in July 2016, and Lostutter was forced to raise money from the Anonymous community to fund his criminal defense.
In September, Lostutter opted for a no guilty plea, while McHugh pleaded guilty and was sentenced to eight months in prison. Lostutter changed his mind two months later, entering a similar guilty plea, in which he admitted part of his crimes, while authorities dropped other charges.
In a statement on Lostutter's case issued yesterday by the Department of Justice, authorities revealed the sentence was for  conspiring to illegally access a computer without authorization and lying to an FBI agent.
Two Steubenville football players were eventually found guilty in the rape case, with one student sentenced to one year in prison while the other received a two-year sentence.
 Source:https://www.bleepingcomputer.com/

Working as a cyber security solutions architect, Alisa focuses on application and network security. Before joining us she held a cyber security researcher positions within a variety of cyber security start-ups. She also experience in different industry domains like finance, healthcare and consumer products.