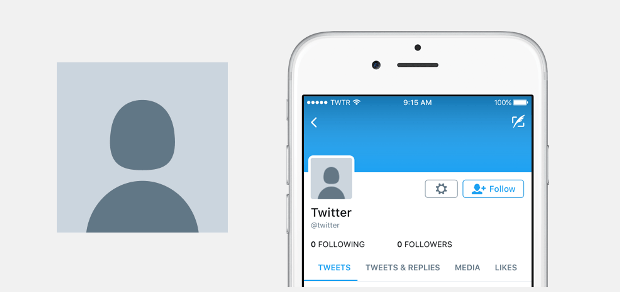 Starting today, we're going to run occasional round-ups of the other stories going on in tech that we couldn't cover in separate articles.
Twitter changes default avatar
Late Friday afternoon, Twitter announced it was giving up on the famous "egg," its default avatar, which it introduced way back in 2010. One of its distinctive marks, the egg will be replaced by a generic human figure.
Twitter said they decided to change the avatar after the term "eggheads" had begun to be associated with online harassment from newly created Twitter accounts, which most of the time featured its infamous default avatar. Somebody should probably tell Twitter this won't stop trolls.
Microsoft is shutting down CodePlex
Also on Friday, Microsoft announced it was shutting down the CodePlex source code hosting repository, which it launched 11 years ago, in 2006.
The Redmond company says CodePlex will close down for good on December 15, 2017, a date until which developers can move their repositories to other source code hosting services. Microsoft recommended GitHub, but there's also SourceForge, GitLab, and Bitbucket.
Microsoft announced its decision late Friday night, in an attempt to hide and bury the news in regular news cycles that take a break over the weekend. It didn't work, as the service still had many fans, that took to social media to decry the company's decision.
IAAF admits data breach
The International Association of Athletics Federations (IAAF) admitted today to a data breach at the hands of Fancy Bear, a nickname given to a group of hackers believed to have ties with the Russian government.
This is just one of the many attacks launched by this group that has targeted international sporting bodies. The attacks started after Russian athletes were shortly banned from participating in the Rio Olympics last year.
Previous targets included World Anti-Doping Agency (WADA). After the hacks, the group leaked files online, posing as members of the Anonymous hacker collective.
New York Post hacked
The New York Post app has been hacked on April Fools' Day, and it was no joke, as the organization apologized for the incident.
The unknown attacker appears to have taken control of the app's backend and started pushing pro-Trump messages and lyrics from Nirvana's "Come As You Are" song.
Killing the Hollywood green screen
Adobe is working together with scientists to create new algorithm for image manipulation. The new system uses deep convolutional neural networks to detect, isolate, and cut foreground objects from an image.
The technique would simplify the extraction of silhouettes from any image or video, making green screens irrelevant, and introducing a new era in movie making and visual effects, allowing directors to film movies on any background, everywhere they like, not necessarily in front of a green/blue screen.
 Source:https://www.bleepingcomputer.com/

Working as a cyber security solutions architect, Alisa focuses on application and network security. Before joining us she held a cyber security researcher positions within a variety of cyber security start-ups. She also experience in different industry domains like finance, healthcare and consumer products.