Deng Jiewei, from Guangdong, was charged with illegally selling programs known as virtual private networks (VPNs), according to court papers.
VPNs are illegal in China because they let people avoid government monitoring of what they are doing.
The sentence is part of a larger crackdown on the use of VPNs in China.
Secure browser
Deng started selling VPNs in late 2015 and was arrested in August 2016 for selling software which lets users "visit foreign websites that could not be accessed by a mainland IP address", reported the South China Morning Post.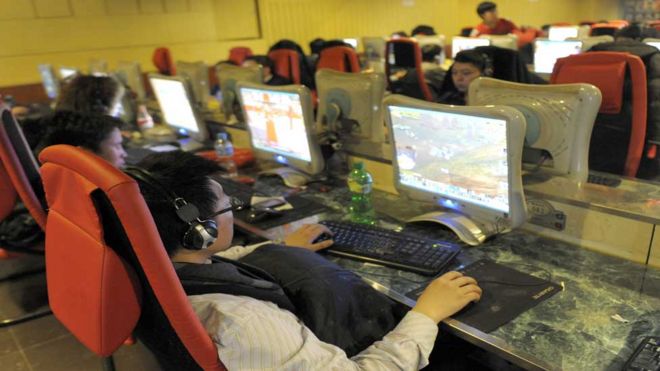 The Chinese government operates a massive monitoring system, known as the "great firewall", that watches what people do and say online. It also blocks access to sites, such as Facebook and YouTube, that are popular outside the country.
Many people in China have used VPNs to skirt the restrictions and visit blocked sites.
A VPN securely directs browsing traffic to off-shore servers so people can browse the web unimpeded.
In January 2017, the Chinese government kicked off a campaign to stop people using VPNs. This meant many commercial VPN suppliers were shut down and many of those making money from selling the software for VPNs were warned that they faced being arrested or fined.
The government crackdown also led Apple to remove 60 apps from its Chinese app store that let people browse the web via a VPN. The firm was heavily criticised for its decision.
In August, five websites including shopping giant Alibaba, were told to remove listings that offered people access to VPNs.
Multinational firms operating inside China were still allowed to keep using VPNs for staff accessing corporate resources.
Source:https://www.bbc.com/news/technology-41160383

Working as a cyber security solutions architect, Alisa focuses on application and network security. Before joining us she held a cyber security researcher positions within a variety of cyber security start-ups. She also experience in different industry domains like finance, healthcare and consumer products.