Equifax reveals hackers recently stole all kinds of sensitive data from its servers.
Hackers have stolen the personal details of 143 million people, including their names, social security numbers, birth dates, and home addresses, according to credit monitoring firm Equifax, which disclosed the breach on Thursday. For perspective, that's nearly half of all Americans.
Ironically, Equifax is a company that is regularly hired by major companies to protect the credit of consumers after major data breaches. "You'll feel safer with Equifax. We're the leading provider of data breach services, serving more than 500 organizations with security breach events everyday," its website advertises.
The company revealed that hackers broke into its servers in mid May and went undetected until July. The cybercriminals also stole some driver's license numbers, and around 209,000 credit card numbers, according to the company's release, which was posted on a custom website called "equifaxsecurity2017.com".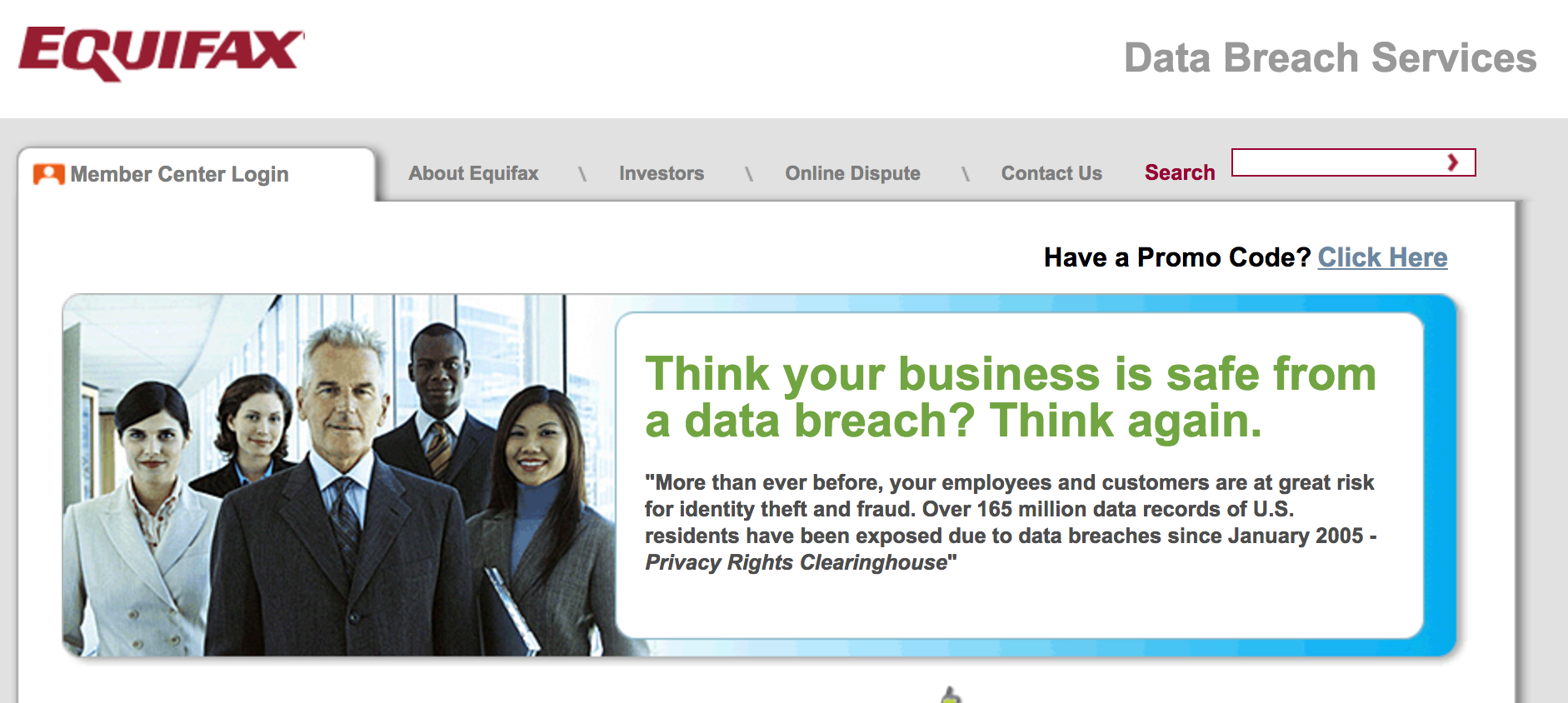 Equifax is one of the three major American firms that offers credit monitoring services, along with TransUnion and Experian, which also lost 15 million Social Security Numbers of T-Mobile customers in the fall of 2015.
"This is clearly a disappointing event for our company, and one that strikes at the heart of who we are and what we do. I apologize to consumers and our business customers for the concern and frustration this causes," Richard Smith, the CEO of Equifax said in a recorded message.
Equifax is offering free identity theft protection and insurance, credit monitoring protection, and a service that scans the internet for the stolen SSNs to all US consumers, the company said. The company also launched a site that allows consumers to check if they've been impacted by the breach, which asks for a person's last name and the last six digits of their SSN.
Source:https://motherboard.vice.com/en_us/article/a33xgk/firm-hired-to-monitor-data-breaches-is-hacked-143-million-social-security-numbers-stolen

Working as a cyber security solutions architect, Alisa focuses on application and network security. Before joining us she held a cyber security researcher positions within a variety of cyber security start-ups. She also experience in different industry domains like finance, healthcare and consumer products.