The company is sending out password reset emails to users whose passwords were exposed. Disqus has confirmed its web commenting system was hacked. The company, which builds and provides a web-based comment plugin for news websites, said Friday that hackers stole more than 17.5 million email addresses in a data breach in July 2012.
About a third of those accounts contained passwords, salted and hashed using the weak SHA-1 algorithm, which has largely been deprecated in recent years in favor of stronger password scramblers. The data also contained sign-up dates and the date of the last login.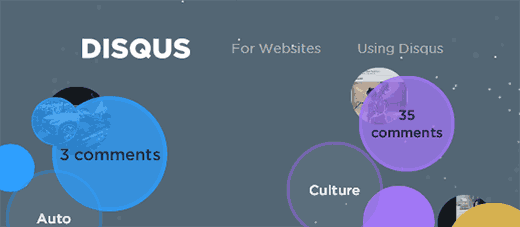 Some of the exposed user information dates back to 2007.
Many of the accounts don't have passwords because they signed up to the commenting tool using a third-party service, like Facebook or Google.
The theft was only discovered this week after the database was sent to Troy Hunt, who runs data breach notification service Have I Been Pwned, who then informed Disqus of the breach.
The company said in a blog post, posted less than a day after Hunt's private disclosure, that although there was no evidence of unauthorized logins, affected users will be emailed about the breach.
Users whose passwords were exposed will have their passwords force-reset.
The company warned users who have used their Disqus password on other sites to change the password on those accounts.
"Since 2012, as part of normal security enhancements, we've made significant upgrades to our database and encryption in order to prevent breaches and increase password security," said Jason Yan, chief technology officer, in the post.
Yan said that the company changed its password hashing to bcrypt, a much stronger password scrambler, in late 2012, and made other upgrades to improve security.
"Our team is still actively investigating this issue, but we wanted to share all relevant information as soon as possible," said Yan.
Daniel Ha, chief executive, told ZDNet that the company was looking into all responsible and necessary disclosures, with customers and government authorities.
Ha added that the stolen data represents less than 10 percent of the company's current user base. Since the breach, the number of website using its platform has increased by five-fold, he said.
The company says more than 50 million comments are submitted using its service every month.
Disqus joins several other companies, like LinkedIn, MySpace, and Yahoo, who have in the past year and a half revealed a historical data breach dating back to the turn of the decade.
Hunt, a security expert, praised the company's response.
"In the space of less than 24 hours after first learning of the breach, Disqus has managed to assess the breach data, establish a timeline of events, reset passwords on impacted accounts, craft a very transparent announcement and liaise candidly with the press," said Hunt.
"It's a gold standard for responding to a security incident and sets a very high bar for others to aspire to in future," he added.
Hunt added that 71 percent of email addresses were already in Have I Been Pwned's database of more than 4.7 billion records.
Source:https://www.zdnet.com/article/disqus-confirms-comments-tool-hacked/

Working as a cyber security solutions architect, Alisa focuses on application and network security. Before joining us she held a cyber security researcher positions within a variety of cyber security start-ups. She also experience in different industry domains like finance, healthcare and consumer products.