The Chinese government doesn't know what to do with eSIMs yet.
Apple's struggles in China continue to mount, and this time, it's Apple's newest wearable causing problems for the company. According to a Wall Street Journal report, standalone wireless service available on certain models of the Apple Watch Series 3 has been shut down just one month after the device became available. Chinese customers who purchased a Series 3 with LTE are not able to connect their wearables to their wireless networks, and it's unclear when service will be reinstated.
When the Apple Watch Series 3 became available on September 22, LTE service was available exclusively through China's Unicom wireless company. However, new cellular subscriptions were cut off after September 28. Those who registered for wireless service on their Apple Watch before September 28 (essentially, customers who bought the new device within the first week of sale) have been unaffected. Those who have tried to set up wireless service on a Series 3 device since September 28 have been unable to do so.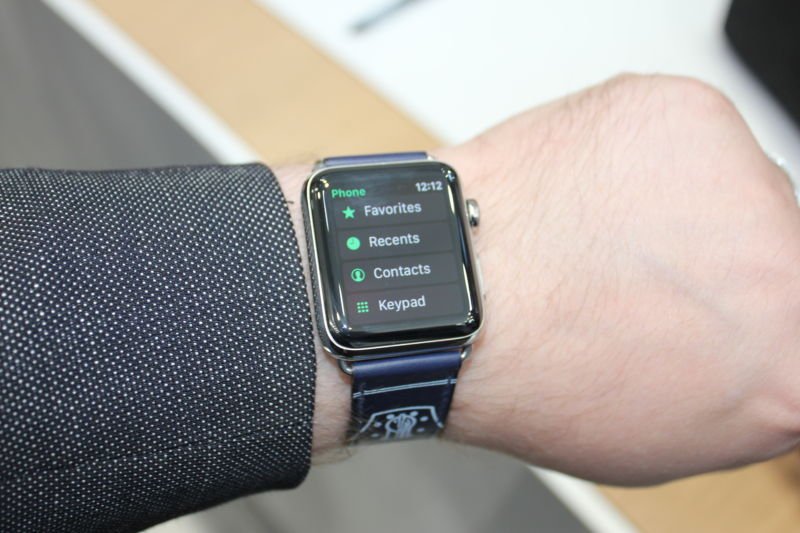 Unicom's website only says that cellular service was initially offered on a "trial basis," but the company is not saying when it would come back for new customers. Analysts suspect the shutdown is due to security concerns from the Chinese government, which heavily regulates all mobile phone service and devices.
Series 3 devices are paired with a mobile device on an existing plan and use their embedded eSIM to connect to wireless service when the mobile phone isn't nearby or is turned off. China regulates SIM cards used in mobile phones and requires those who get one to register with their real name. Since the eSIMs in Apple Watches aren't given out by the Chinese government, it likely doesn't know how to regulate the eSIMs yet, nor does it know how to validate the identity of the Apple Watch user.
On the Apple Watch Series 3 support page, all three of China's major cellular providers (China Mobile, China Telecom, and China Unicom) list LTE service as "coming later this year." It's unclear how long the rollout will take, and the shutdown will certainly frustrate Chinese customers who paid for the new Series 3 models but can't use its biggest new feature.
The Chinese market offers a big opportunity for Apple, but the company has had a history of issues with its devices and services in the country. The company shut down its iBooks and iTunes Movies services in China last year after government pressure, and it recently took down hundreds of VPN apps from the App Store. VPN services allow Chinese citizens to browse the Internet more freely by bypassing China's "Great Firewall." China's Ministry of Industry and Information Technology has been cracking down harder on the use of VPN services for nearly a year in efforts to regulate the websites accessible by its citizens.
Apple CEO Tim Cook said on an earnings call that those removed VPN apps would only be reinstated once Apple complied with China's regulations and obtained the appropriate licenses. It's unclear what Apple will have to do to appease China's concerns surrounding the eSIM system in its Watches, especially considering China doesn't seem to have a plan already in place to regulate eSIM use.
Source:https://www.wired.com/story/track-location-with-mobile-ads-1000-dollars-study/

Working as a cyber security solutions architect, Alisa focuses on application and network security. Before joining us she held a cyber security researcher positions within a variety of cyber security start-ups. She also experience in different industry domains like finance, healthcare and consumer products.