An arrest has been made over the Andromeda botnet, following an operation involving the FBI, Europol, and cybersecurity companies.
Authorities including the FBI, Europol's European Cybercrime centre (EC3), the Joint Cybercrime Action Task Force, the Luneburg Central Criminal Investigation Inspectorate in Germany, and the European Union's Eurojust agency worked with companies including Microsoft and ESET in order to dismantle the botnet created by the Andromeda malware.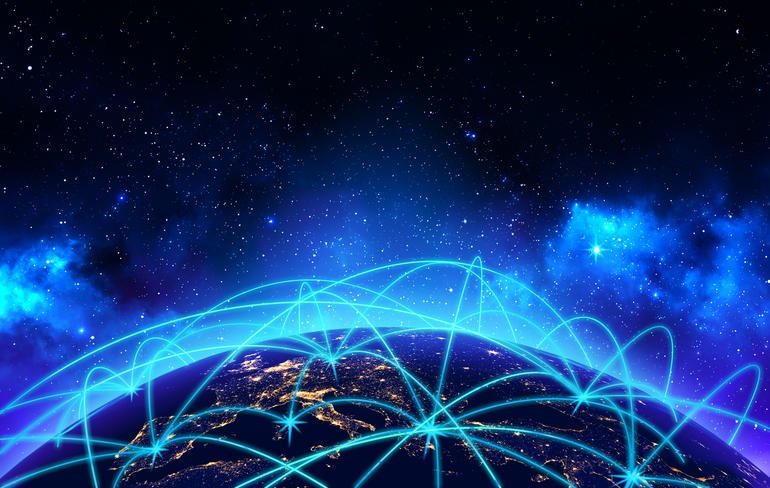 The Andromeda malware family, also known as Gamarue, was created in September 2011 with the purpose of stealing credentials, and downloading and installing additional malware onto infected systems.
A crime-kit sold on the dark web, Gamarue offer high levels of customisation, allowing the user to build and deploy custom plugins. Notable examples of malicious activity distributed using the self-service kit include plugins to steal content entered into web forms, and others that allow attackers to control compromised systems.
The malware grew to be so prolific that it's responsible for infecting over one million systems around the world every month. Gamarue is distributed in all manner of ways, including through social media, instant messaging, spam emails, exploit kits, and more.
Such is the popularity of Gamarue, the infrastructure behind it covered 464 distinct botnets, while its command and control servers covered 1,214 domains and IP addresses.
But on 29 November 2017, the botnet created by Gamarue was dismantled in a joint operation by law enforcement agencies and cybersecurity companies.
The servers running the malicious network were identified by ESET researchers, who built a bot to communicate with the Gamarue command and control server. Using this, ESET and Microsoft were able to track and identity the C&C servers over the course of 18 months. The information was then used to carry out the takedown of all the domains used by cybercriminals as C&C servers.
German law enforcement worked with the FBI and European authorities on investigations into the botnet, ultimately culminating in its dismantling at the end of November and the arrest of a suspect in Belarus.
"This is another example of international law enforcement working together with industry partners to tackle the most significant cyber criminals and the dedicated infrastructure they use to distribute malware on a global scale," said Steven Wilson, the head of Europol's European Cybercrime Centre.
"The clear message is that public-private partnerships can impact these criminals and make the internet safer for all of us."
A sink-holing operation has been deployed against over a thousand domains used by the malicious software, resulting in two million Andromeda victim IP addresses from 223 countries being identified.
The sink-holing measures have been extended for at least another year, as authorities say 55 percent of systems infected by Avalanche are still infected today.
Source:https://www.zdnet.com/article/a-giant-botnet-behind-one-million-malware-infections-a-month-just-got-shut-down/

Working as a cyber security solutions architect, Alisa focuses on application and network security. Before joining us she held a cyber security researcher positions within a variety of cyber security start-ups. She also experience in different industry domains like finance, healthcare and consumer products.