Shopin, the first universal shopper profile offering the most personal shopping experience on reseller, app and store websites via blockchain and Artificial Intelligence, today released an official statement that a significant token wallet has been hacked.
As a result of the hack, over $10 million dollars in a variety of tokens, including Ethereum, Level Up, Orbs and Shopin Token have been stolen.
According to the official press release, the alleged theft took place on June 1, 2018, and involved a Japanese Wallet Syndicate that had gathered participants for the Shopin token generation event using a MyEtherWallet's storage wallet that contained a large number of various tokens, including 61 million Shopin Tokens.
Shortly after receiving the participants' token successfully, the Syndicate member's wallet was compromised by what the authorities deem to be someone with credential access.
"We are deeply saddened by this news and send our empathy to all of the Japanese members of our Shopin community who have been affected by this stressful news," said Eran Eyal, CEO, and CoFounder of Shopin.
"We were recently informed that the syndicate lead was not storing our tokens in a cold storage or hardware wallet and that it was clearly vulnerable to an attack. We have taken all immediate measures to have the incident investigated, and we remain hopeful that the informed authorities will be able to trace the trail of the hack."
The press release further reveals that Shopin was informed about the alleged theft and immediately led Syndicate to report the issue to the police in Japan. The company has also hired cryptocurrency forensic experts to help investigate further.
"While Shopin is not responsible for this hack of a person's personal MEW wallet, we care very much and are here to help our Japanese participants," Eyal continued. "We are investigating various solutions and some of our big funds and participants are advising us. We will keep you updated every step of the way."
Source:https://www.hackread.com/syndicate-wallet-hacked-10-million-dollars-stolen/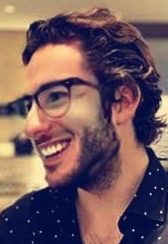 Information security specialist, currently working as risk infrastructure specialist & investigator.
15 years of experience in risk and control process, security audit support, business continuity design and support, workgroup management and information security standards.