The U.S. Federal Trade Commission (FTC) wants to know if you have been a victim of a malicious websites using your computer to mine cryptocurrency. You'll find a way to let them know.
One of the biggest growing trends in information security felonies is the cryptojacking, which involves web sites of malicious content that uses a script to use your computer's processor to mine cryptocurrency from which the drivers of such websites earn profit.
According to experts from the International Institute of Cyber Security, it is difficult to detect, it can damage your hardware and in most cases, you may not even know that you have been the victim of an attack. It should be noted that not all websites that mine cryptocurrency contain malicious software, some sites will even ask for your authorization to undermine your device in exchange for services such as the removal of advertisements.
However, when someone does it without their consent things change, becoming a matter of interest to the United States Federal Trade Commission. "While scammers earn profits, their device slows down, ignites by the energy released by the battery, or collapses," mentioning FTC spokespersons.
How to file the appropriate complaint
The process of submitting the complaint by cryptojacking to the FTC may seem complicated in the first instance, but you should not worry, it is quite simple.
Head over https://www.ftc.gov/complaint. Once on this website, you will find a list of categories to choose from. Click on Internet Services, online shoppings or computers.
A new window will appear on the right side of the menu. Choose the third option,Computers.
The FTC's complaint assistant will open; this is where things seem more overwhelming. Each step indicated at the start of the window contains too much information that you may not count on, such as details about the company whose website you have visited. Do not worry about this, it will suffice to fill the form with the information that you have and that is applicable to your case. Carefully review the six steps of the process to make sure you have included any relevant detail, its okay to leave some blank space.
Once you have filled everything, check your information and submit the form and your complaint will be complete.
The FTC might or may not respond, so don't worry if you don't get an answer.
In the meantime protect your devices against cryptojacking, avoid visiting websites of potentially malicious content, block scripts in your browser, and review what you install or download on your computer.
In summary
WebImprints brings to you this summary of the steps to file your complaint:
Go to the website https://www.ftc.gov/complaint
Scroll down and search for the Grievance menu. Select Internet Services, online purchases or computers.
On the page that appears, click on the third Computers option.
Fill out the form with the information requested and send it.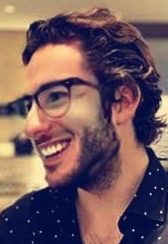 Information security specialist, currently working as risk infrastructure specialist & investigator.
15 years of experience in risk and control process, security audit support, business continuity design and support, workgroup management and information security standards.