Anti-Kaspersky Lab rhetoric continues in Europe, while the European Parliament approves a motion in which brands Moscow-based anti-virus signature software as "malicious".
In response, Kaspersky Lab says it has suspended collaboration with European institutions, including EUROPOL, the European Union's information security police intelligence agency, until it receives clarification from the European Parliament. The company also stopped its work with the No More Ransom Project, which provides free decryption tools for ransomware victims, reports the International Institute of Cyber Security.
Last Wednesday, members of the European Parliament voted 476 to 151 to approve a non-binding cyber-defense motion seeking to improve Europe's defense abilities against information security attacks, hiring more experts in computer security and improve the way information is shared.
The motion's highlight is Kaspersky Lab. An amendment added by Polish Member of the European Parliament Anna Elzbieta Fotyga calls on the European Union "to take a thorough review of the software, information technologies and communications equipment and the infrastructure used in the European institutions to exclude potentially dangerous software and devices, and ban those that have been confirmed as malicious, such as Kaspersky Lab. "
It is unclear what, if any, evidence Members of the European Parliament might be referring to. Neither Fotyga nor the main promoter of the movement, Estonian MEP Urmas Paet, could be contacted to comment.
European Parliament's motion arrives despite the fact Kaspersky Lab claims to have no links with any government, and that it has not collaborated, and will never do so, with any government work in information security spying.
Eugene Kaspersky, Kaspersky Lab CEO, argues through a statement that "the European Parliament's decision encourages cyber crimes in Europe and does not contribute to the establishment of an open and secure digital market, but it makes it more fragmented and less competitive.
In an attempt to combat accusations of receiving bribes from the Russian government, Kaspersky Lab announced that it will be moving many of its operations to Zurich, where they will be opening their first "Transparency & information security Center", adding a plan to expand this transparency project to North America and Asia in 2020.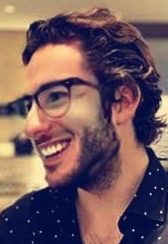 Information security specialist, currently working as risk infrastructure specialist & investigator.
15 years of experience in risk and control process, security audit support, business continuity design and support, workgroup management and information security standards.