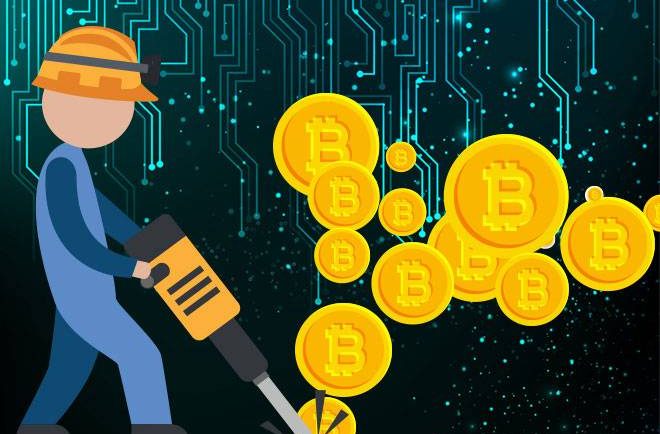 Following Apple's example, Google has decided to ban such developments in its Play Store, as reported by experts in enterprise data protection services.
In an update message from the company's developer policy it can be read that: "Google will not allow apps to extract any cryptocurrency on mobile devices". Previously, the company had banned cryptomining extensions in its Chrome browser.
The decision does not extend to all the software involved in the extraction of virtual assets, since Google, just like Apple, said it would allow developers to create software that allow them to manage crypto mining in other platforms, like cloud hosted services.
Cryptomining activities
Virtual currency mining has become profitable in recent years thanks to rapid increases in valuations of emerging and previously established cryptocurrencies. The mining process often depends on taking advantage of the processing power of the mine-handling equipment if it is required to do so as quickly as possible.
Some groups have been building large cryptomining networks, accumulating hundreds of computers under the same roof to mine digital currencies in the shortest time.
When extraction is done on a device such as a smartphone, there is a risk that it will overheat as a result of the intense processing task. The mining process also quickly depletes the battery.
Specialists in information security and enterprise data protection services comment that the cryptomining is also a lucrative activity for malicious hackers. Some malware developing groups have also adopted mine practice by attacking many websites without adequate protection, inserting mining codes to use the visitors' computers to generate virtual assets.
Cryptomining restrictions are one of the many changes Google has made in its developer policies. The company has also restricted the apps that deal with the sale of firearms, ammunition or any type of explosives.
Specialists in enterprise data protection services from the International Institute of Cyber Security say that Google also warned that it would begin to remove apps from developers that are dedicated only to copying existing app codes and that do not bring anything new to users of mobile apps.

Working as a cyber security solutions architect, Alisa focuses on application and network security. Before joining us she held a cyber security researcher positions within a variety of cyber security start-ups. She also experience in different industry domains like finance, healthcare and consumer products.