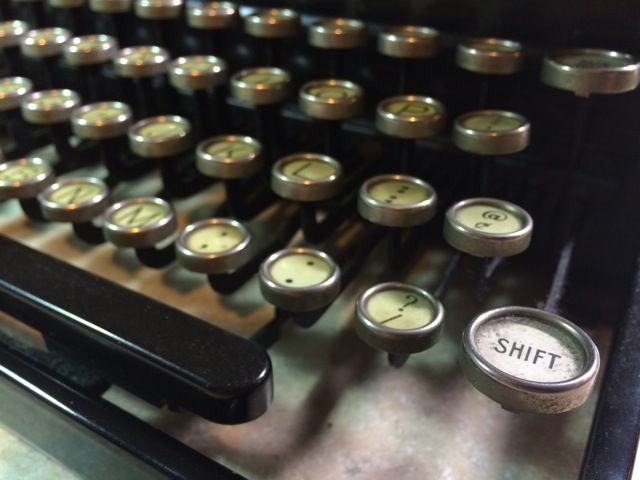 Workers had to improvise solutions
Government employees in a small Alaska county have returned to use typewriters to do their job, after a virus attack violated their enterprise network security.
A spokesperson from Matanuska-Susitna County said a ransomware attack encrypted the information on their email server, internal systems, and backup servers for disaster situations. The spokesperson mentioned that government personnel came up with the brilliant idea of dusting off typewriters for work, and that they were making receipts by hand.
The county spokesperson said nearly all of its 500 desktop computers with Windows 7 and 10 had been infected and 120 computer servers were also affected; the county believes that the ransomware could have been in its systems since last May.
Enterprise network security teams are already in the process of rebuilding the county systems.
In addition to infecting desktop computers and the email server, the ransomware also attacked the county's phone system and the entry card system, said county IT director Eric Wyatt. He also said that antivirus software had detected a component of the malware on July 17, but had overlooked other malware elements, allowing it to spread.
Ransomware also infected and encrypted some of the county's back-up data, although the IT team mentions that some portion of the information could be recovered: "Although initially it seemed we were facing a complete loss scenario, recently we have recovered data from the shared units, but emails seem to have been completely lost", said Mr. Wyatt.
"We are optimistic for the recovery of additional data", Wyatt continues. "Encrypted data will be stored, hoping that the FBI will recover the encrypted files".
Enterprise network security experts from the International Institute of Cyber Security point out that ransomware is malicious software with which hackers encrypt or encode data and ask for a payment to decrypt the compromised files.

Working as a cyber security solutions architect, Alisa focuses on application and network security. Before joining us she held a cyber security researcher positions within a variety of cyber security start-ups. She also experience in different industry domains like finance, healthcare and consumer products.