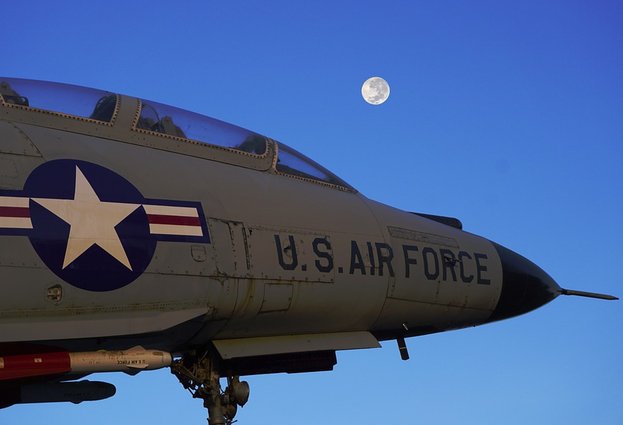 Air Force recruiters will seek computer skills for their operations in the coming years
The flight suit is too old fashioned; enterprise network security experts from the International Institute of Cyber Security predict that in the near future the Air Forcewill begin to recruit more computer professionals, anticipating the ways in which artificial intelligence will change the way air combat is performed.
Sergeant Mark Allen, the chief advisor to the Air Force intelligence, surveillance and reconnaissance service, mentions that "if we have a pilot trained in computer engineering, with an understanding of machine language, or some other kind of similar experience, we have to make sure to take advantage of these capabilities in the best way possible".
Allen added that Air Force recruiters increasingly seek out professionals with cryptography and programming language skills, looking to keep the national defense organizations as up to date as possible.
"As the Air Force continues to recruit programmers, evaluations will be carried out to current pilots, so that people who are currently in key positions within the organization are kept up to date with best practices and new technologies", commented St. Allen. "There are certain professional fields that we depend on to modernize Air Force practices", he added.
For experts in enterprise network security, this modernization process is related to the way the Air Force expects that artificial intelligence will change some central aspects in defense tasks. For example, the tasks in which pilots spend the most time nowadays (such as processing, exploitation, and dissemination) will be increasingly destined for computer equipment and machines. "What the machine intelligence will do in the missions is to identify targets; all our pilots need to do is to critically think".
Part of this process will be achieved through the use of digital tools, enterprise network security and, in many cases, the adaptation of open source software. Beyond just developing new techniques and gadgets for Air Force pilots, it is planned to match computer knowledge into all the activities of defense and national security agencies.

Working as a cyber security solutions architect, Alisa focuses on application and network security. Before joining us she held a cyber security researcher positions within a variety of cyber security start-ups. She also experience in different industry domains like finance, healthcare and consumer products.