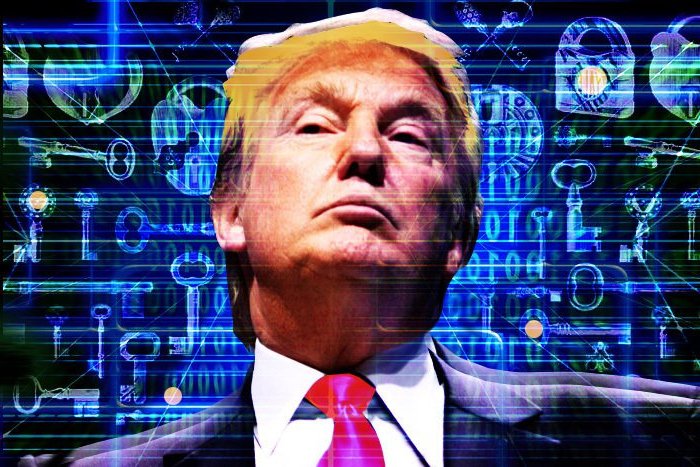 US president has relaxed the procedure to launch computer attacks, reported local media
Cyber security organization specialists report that Donald Trump, president of the US, has signed an order to relax the government guidelines on the use of cyberattacks. This measure represents a setback to the guidelines enlisted by former President Barack Obama, requiring a large number of federal agencies to participate in the decision-making process before launching a cyberattack.
Specific details about what the new rules will be are classified information, but a government official mentioned that "the United States are making a more offensive step forward".
Trump's administration is under pressure in its fight against cyber security organization threats, while they're increasingly concerned that any government-sponsored hackers could affect critical infrastructure.
Professor Alan Woodward, a cyber security organization expert, mentioned to the media: "We are at a time when certain governments are aggressively acting in the field of computer science, a practice that the US government has always been an opponent of, and responding to a more passive way may not be the best way to face such a situation".
For the expert, the fight against the cyberattacks should imply the same logic as in the prevention of attacks against people and infrastructure.
The guidelines for the use of cyberattacks established by former President Barack Obama required the approval of several agencies, which some legislators criticized for wrapping too much bureaucracy. This classified information was leaked in 2013 by former intelligence contractor Edward Snowden.
Last June, the US imposed sanctions on five Russian companies, in addition to three individuals, for allegedly helping Russia's main intelligence agency.
Sanctioned companies have been banned from conducting transactions involving the US financial system, and US companies are prohibited from doing business with such organizations.
According to cyber security organization specialists from the International Institute of Cyber Security, three of the sanctioned companies are allegedly related to Divetechnoservices, a company supposedly specializing in hacking underwater communication cables.

Working as a cyber security solutions architect, Alisa focuses on application and network security. Before joining us she held a cyber security researcher positions within a variety of cyber security start-ups. She also experience in different industry domains like finance, healthcare and consumer products.