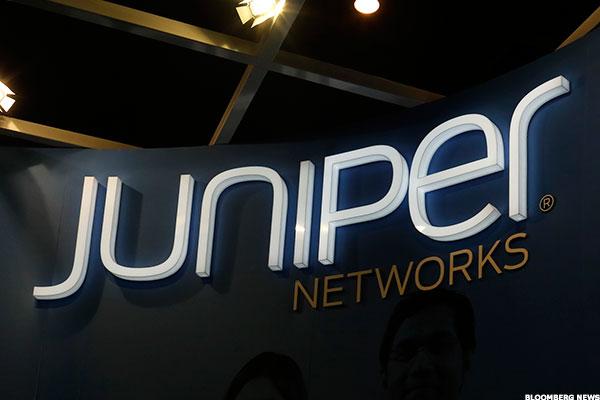 The company has released security updates to address the serious vulnerabilities that affect its operating system
This week, Juniper Networks has launched dozens of security patches for each of the security issues it has found in Junos OS, its operating system; security alerts for each one of the vulnerabilities are available on the company's website, as reported by specialists in digital forensics from the International Institute of Cyber Security.
The most serious vulnerability is probably the one registered as CVE-2018-0049, which could be exploited by an attacker to block the Junos OS kernel by sending specially designed MPLS packages.
Juniper Networks reported that a single, specially-designed MPLS package could trigger a denial of service (DoS) condition, while sending more packages could crash the device.
"A NULL pointer dereferencing vulnerability in Juniper Networks Junos OS would allow an attacker to block the device's kernel. A single package received by the victim will cause a denial of service (DoS) condition. The continuous reception of this malicious MPLS package, specifically designed to exploit the vulnerability, would cause a sustained DoS condition", mentioned in the security notice published by the company's digital forensics team.
Until the time the security patches were released, no news were known about the exploitation of the flaw in the wild, anyway, Juniper is aware of "a possible malicious network probe that may have caused this problem", the company reports.
Another serious vulnerability that Juniper has corrected affected the NFX series devices could be exploited by malicious users to gain access to the system through the use of blank password accounts. The patches provided by the company no longer allow accounts with blank passwords.
Juniper also provided fixes for several vulnerabilities that affect the NTP daemon. The company addressed several flaws in the RDP protocol, most of which could be exploited to cause a DoS condition. Someone could take advantage of two of these flaws to block the RPD protocol daemon and potentially allow remote code execution.
By carefully examining the list of safety warnings on the Juniper site, there is also a solution to a high-risk vulnerability in the Junos Space Network Management platform and a DoS vulnerability in the SIP Application Layer Gateway (ALG) in Junos. This last problem could be exploited to block multiple processes.
Juniper's digital forensics experts also corrected a high-risk vulnerability in the RSH service that could allow a remote, unauthenticated attacker to gain root access to the affected devices.
The company also corrected a dozen DoS and XSS flaws ranked as moderate risk.

Working as a cyber security solutions architect, Alisa focuses on application and network security. Before joining us she held a cyber security researcher positions within a variety of cyber security start-ups. She also experience in different industry domains like finance, healthcare and consumer products.