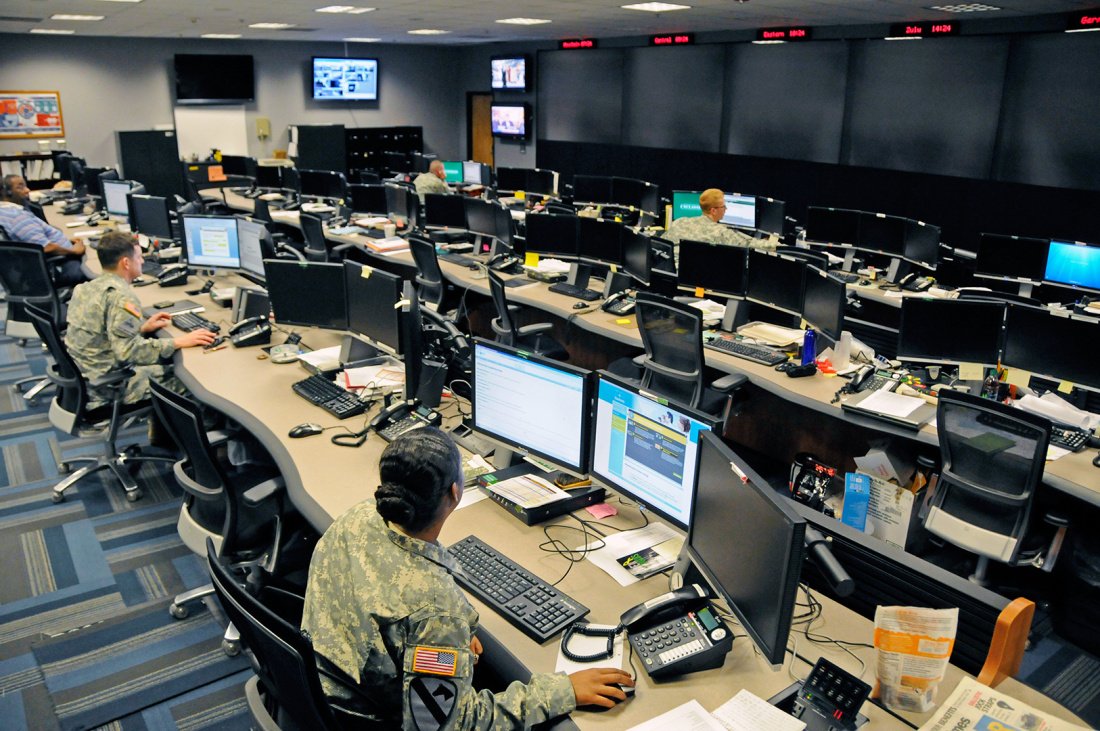 The US Army Cyber Brigade and the Digital Defense Service join forces in the launching of a new collaborative space
Specialists in information security and digital forensics from the International Institute of Cyber Security report that an expansion is underway in the facilities of the Army's Cyber Training Center in Fort Gordon, Georgia. These new collaborative spaces will be designed to bring together the best technological talents, Department of Defense innovators and private sector investigators to solve the most important problem facing cybersecurity in the US: the workforce.
Members of the US Army Cyber Brigade, nicknamed ARCYBER, and the leaders of the Digital Defense Service (DDS) were in Augusta last Thursday to announce the opening of a new workspace "designed to house technology teams, cultivate talent and promote innovative ways to solve cybersecurity challenges", reports a Department's statement.
These new spaces have been named 'Tatooine', a reference to the desert planet that was the adoptive home of Luke Skywalker, character of the Star Wars film franchise.
"Tatooine will be a central point for technical talent throughout the army, a place to write code and solve high-impact problems", said DDS director, Chris Lynch, at the presentation of the new facilities last Thursday. "Together, men and women, professionals and technicians of cybersecurity and digital forensics are finding new ways to quickly resolve the challenges we face".
At this center, the soldiers and technology experts at the DDS will work together on several pilot programs, known internally as 'Jyn Erso' (another Star Wars reference), to help the Department in its war efforts and train soldiers to adapt and respond to future needs and problems. The first of these pilot programs will focus on the detection of drones, the active hunting of cyber threats in the Department of Defense (DoD) networks and the design of better training systems for the military working in computer science areas.
"To help the military solve the technical and talent management challenges, the US Army DDS and Cyber Command have partnered to bring together technically endowed soldiers with civilian private sector talents to rapidly develop the cyber capabilities needed at present," mentioned ARCYBER commander, Lt. Stephen Fogarty. "This innovative partnership will solve complex problems and serve as a powerful staff retention and recruitment tool."
Military personnel interested in joining these or other pilot programs can register through a special Google Hire portal created for the program.
In addition to the collaboration between ARCYBER and DDS, this space will also host academic and industrial tasks through programs such as the reward for bug report 'Hack the Army' or the 'Civilian Hiring-as-a-Service' pilot, which seeks to count with more civilians specializing in digital forensics and information technology.
"Technology has become the new battlefield," Lynch said. "Recruiting, supporting and retaining technical talent in the military can present unique challenges, from training to compensation, and ensuring opportunities for growth and participation in a rapidly evolving field."