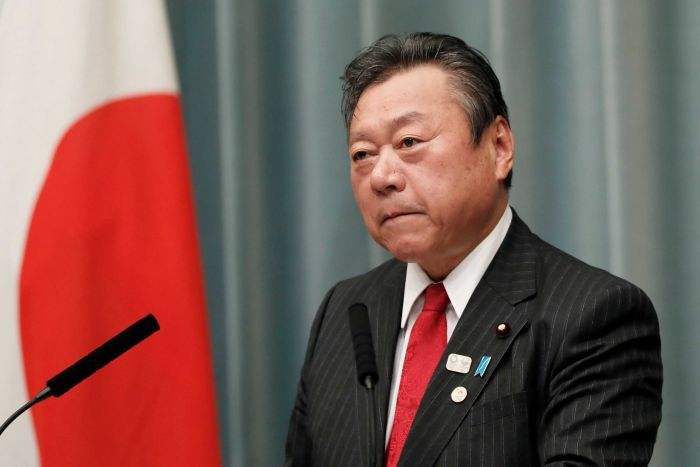 Apparently, the official also ignores what a USB drive is
Yoshitaka Sakurada, aged 68, was criticized for admitting his limited technological knowledge during a Japanese parliament session in recent days. According to specialists in digital forensics from the International Institute of Cyber Security, among other things, Sakura is in charge of supervising the organization of the Olympic Games of Tokyo 2020, he also monitors that the country is safe from hacking campaigns during the event.
"Since I was 25 I let my staff and secretaries do those activities," he said in response to a question from the independent legislator Masato Imai. "I've never used a computer in my life." According to a chronicle of Japanese media:
Masato Imai, surprised by Sakurada's statements, replied, "I find it incredible that someone who is responsible for the cybersecurity and digital forensics policy of a country has never used a computer".
But Sakurada said, "It is a matter that must be treated by the government as a whole. I'm sure we're not making a mistake."
Sakurada also was not able to respond in a proper way to basic questions about technology. When a legislator asked him if USB drives can be used in nuclear power stations, Sakurada redirected the question to other 'experts' because he ignored those technical details.
Sakurada argues that his main task is to monitor the organization of the Olympics, but now many doubt whether it is really qualified to carry out this mission. Sakurada also showed a lack of knowledge when asked how much the sporting event would cost, or whether North Korean officials will be allowed to attend, claiming that he had not prepared a question session.
According to specialists in digital forensics, Sakurada was appointed minister of cybersecurity in October by Prime Minister Shinzo Abe, after his re-election as leader of the Liberal Democrat Party and the reorganization of the cabinet.
The Japanese official has always been a controversial man. For example, in 2016, he used an extremely offensive language to refer to South Korean women who were forced to work in Japan's military brothels before and during World War II, illiteracy "occupation prostitutes", alleging that propaganda had created a misconception that these women were victims. Sakurada later apologized and recanted her statement.
The problem of technological ignorance is not limited to this case. There are also many digital illiterate politicians in the United States, although it may not be as much as Sakurada. For example, the member of the House of Representatives Kevin McCarthy complained once that the Conservatives were being censored on Twitter. It turns out that I was looking at a marked retweet that contained "potentially sensitive content", a function that I ignored can be modified with the account preferences.
Some politicians also resist the use of email. "I don't like email," said Senator Lindsey Graham. "I've never sent one." In the past, the late Senator John McCain, Pat Roberts, and Richard C. Shelby also admitted that they rarely used the email or did not use it at all.

Working as a cyber security solutions architect, Alisa focuses on application and network security. Before joining us she held a cyber security researcher positions within a variety of cyber security start-ups. She also experience in different industry domains like finance, healthcare and consumer products.